Even if you don't fancy the over the top decorating, pumpkin carving is a super fun activity!
This is great for the whole family to get involved in, especially with older children.
You can get some tools designed specifically for carving pumpkins, but you don't really have to.
It can get messy, but after you've carved up your masterpiece, you'l know it was well worth it.
Use an LED candle inside so it is safe and enjoy the orange glow of your spooky Jack O'Lantern.
What You'll Need
Pumpkin(s)
Preservation – many options out there, including specialty spray, bleach and vaseline
Carving tools – power tools, serrated kitchen knives, specialty carving tools, etc.
Stencil(s)
dry eraser marker or another type of marker that can draw out your stencil on to the pumpkin
Newspapers or another surface protecting covering
gloves
Helpful Tips
Size – Pumpkin should be the right size for your carving.
Pick the healthiest pumpkin(s) – they should have a healthy surface, without any cuts or bruises and the stem is hard and sturdy
Decapitation is not the only option – you can cut a hole on the bottom or in the back too.
If decapitating– make sure you cut the top in a cone shaped manner, this will prevent the lid from falling in to your pumpkin!
Powertools – if you have some, use them!
When removing the flesh – remove as much as you can to prolong the life of your pumpkin – you can use and ice cream scoop for this.
Use props – toothpicks can become creepy teeth and so can some fake plastic teeth. Get creative!
Preserving your masterpiece – pumpkins rot, the "best" solution we've found is either soaking your carved pumpkin in bleach and then spraying it every few days with a mild bleach solution, or simply spraying it and skipping the bleach soak.
Re-hydration – if your pumpkin begins to look a little dehydrated, fill a tub or container large enough for your pumpkin with water, and soak the pumpkin for a while, until it regains its shape.
Lighting – you can use tea lights in your pumpkin, BUT they shouldn't be left unattended! You can buy some cheap LED tea lights or use a flashlight, so you don't need to worry about safety.
Carving is not the only option – If you have small children or find it too messy, you can draw on the pumpkin, glue things to it, attach various items, and more.
We've searched the web and collected an array of pumpkin carving templates. Why not try these out?
Witches
1.
2.
3.
4.
Animals
5.
6.
7.
8.
9.
Cats
10.
11.
Disney
12.
13.
14.
15.
CLICK HERE TO DOWNLOAD ALL 30 PUMPKIN STENCILS
16.
17.
18.
"Traditional" Jack O'Lantern
19.
20.
21.
22.
23.
24.
Miscellaneous
25.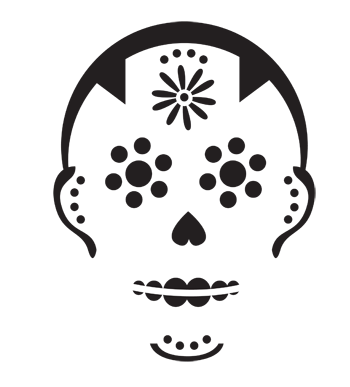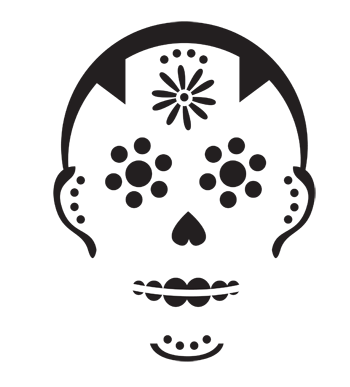 CLICK HERE TO DOWNLOAD ALL 30 PUMPKIN STENCILS
Did you know Jack O'Lanterns originated in Ireland and they weren't always pumpkins? Traditionally, people used turnips, potatoes and beets (those sound tough to carve)! It wasn't until the early settlement of America, where the native pumpkin was soon deemed the perfect Jack O'Lantern and used ever since.
Carving Jack O'Lanterns originated from a myth, centuries ago. The legend has it there was a man named Jack who tricked the Devil many times, but was clever to convince him to promise if Jack died, his soul would not go to hell. When time came, and Jack died, heaven would not accept such a character and the Devil could not break his promise. Jack's soul was sent off to a dark forest with only a lit coal to shine his way, he carved a turnip to put the coal in, and has been roaming the Earth ever since. People carved the turnips, potatoes and beets, and put them in their windows or near their doors in order to scare away Jack and other wondering spirits from coming to their homes.
26.
27.
28.
29.
30.
---
CLICK HERE TO DOWNLOAD ALL 30 PUMPKIN STENCILS
Sources
4. HGTV
5. HGTV
6. Pumpkin Pile
7. Pumpkin Pile
9. HGTV
10. Martha Stewart
11. Reader's Digest
12. Disney
13. Disney
14. Disney
15. Disney
16. Disney
17. Pumpkin Pile
18. Disney
19. Pumpkin Pile
20. HGTV
24. Martha Stewart
25. DIY Network
26. Reader's Digest
27. HGTV
28. HGTV
29. Pumpkin Masters
30. HGTV
CLICK HERE TO DOWNLOAD ALL 30 PUMPKIN STENCILS
(It's a big file so it may take a minute or two!)