We compiled a list of 25 family halloween costumes, some funny and some spooky, for your enjoyment and maybe inspiration. Check them out, you never know, you still have time to convince the others of how cool it would be to coordinate!
1. Storybook family
Rewrite: Four Little Pigs and the Big Bad Wolf. One of the little piggies just appeared one day.
2. The Incredibles are Back!
It's an "incredible" set of home made superhero costumes for the whole family!
3. Full of Bones
This family unit truly rattles the bones!
4. The Bacon, Lettuce, Tomato, Family
For the Foodies out there, it's your classic BLT, in costume form of course!
5. Dr. Who Fans
Just look at how happy that kid is! Really interesting take on the Tardis, a dress, much easier than treading around a life size cardboard replica of the booth.
6. Harry Potter and Baby Owl
via
Though the series and movies have come to an end, the legendary Potter lives on.
7. Beetlejuice Beetlejuice Beetlejuice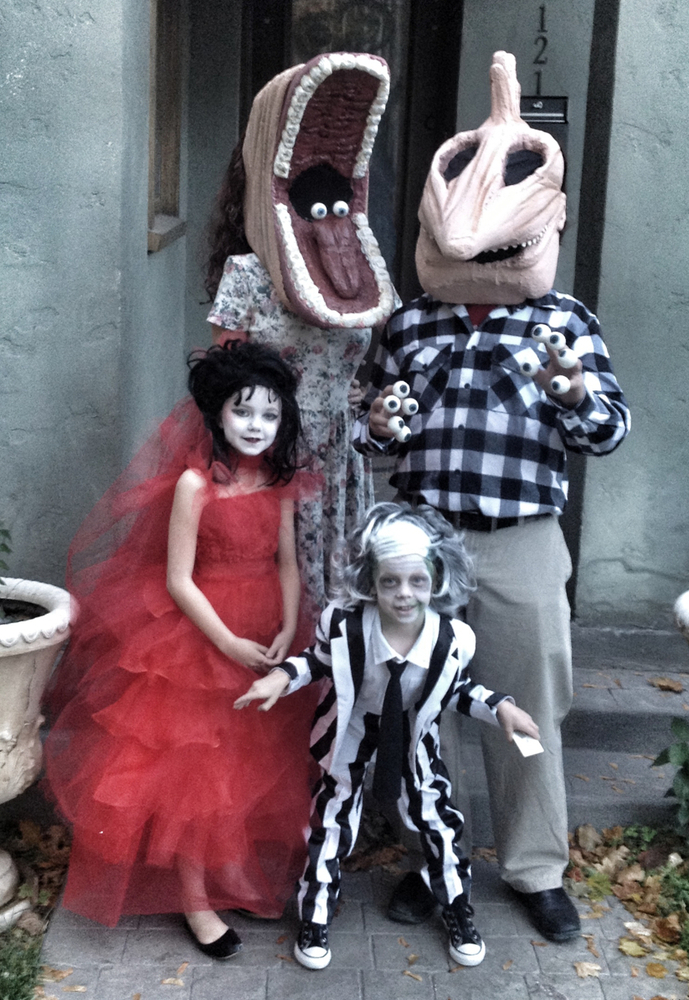 Creepy.
8. Peter Pan Crew
Great combo! You've got little Peter Pan and everyone else, all that's missing is the ticking crocodile.
9. Scooby Dooby Doo!
Groovy combination!
10. Circus Freaks
Very cute and simple costumes, especially with a young child.
11. Under the Sea
Check out those muscles and what about the baby Sebastian!
12. All Smiles in Bedrock
Classically prehistoric, yet effective.
[button link="http://daytrips.to/cheaper-days-out" size="large" color="orange"]Like this? Sign up for Halloween activities and days out![/button]
13. Angry Birds
This game is still going strong with many, but this family took it to the next level, just check out giant slingshot!
14. Surfer vs Sharks
Not everyday does one see a family dress up, inspired by the fearsome shark, or in this case, sharks.
15. Le French Burglars
"Woah man, I'll give you what you want, just lower that baguette!"
16. The Spooky Addams Family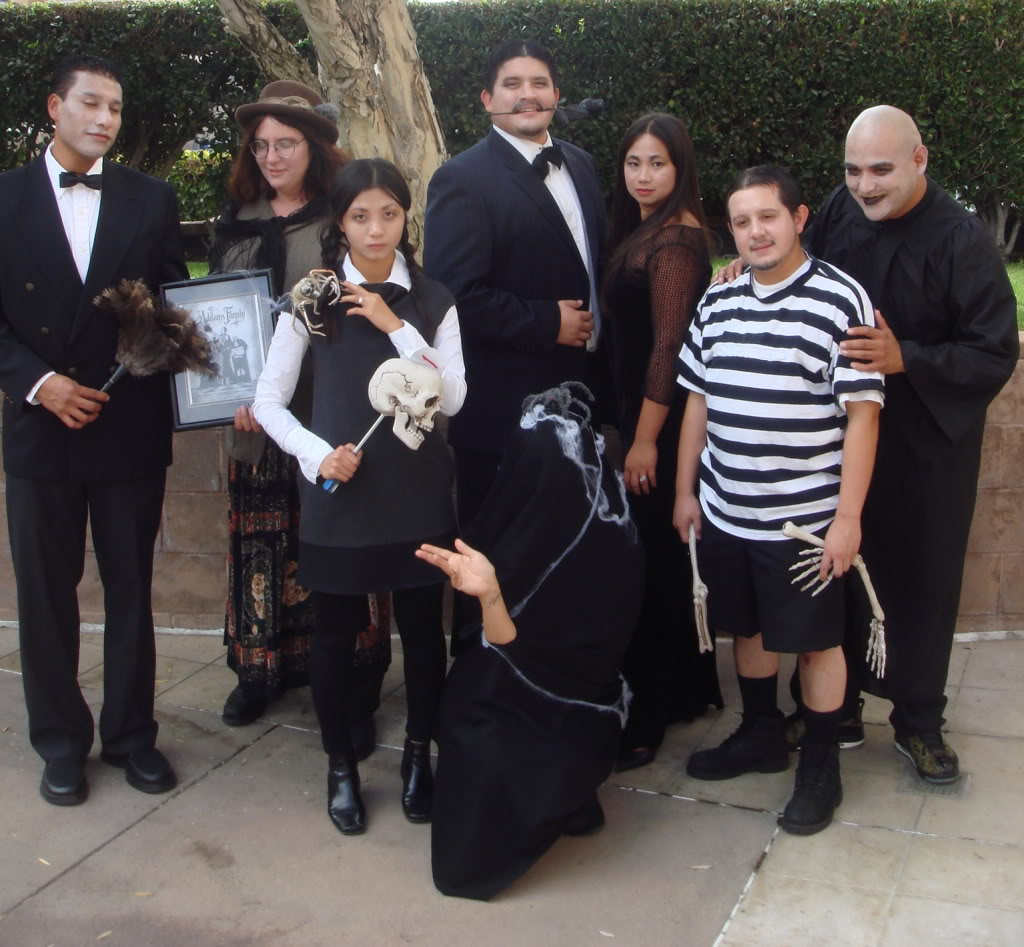 Their costumes are to die for!
18. Neil Patrick Harris in Peter Pan Story
The kids look super adorable! Celebrities usually have some interesting family costume ideas.
18. Alice in Wonderland
Great make up and costume on this family's take on the Disney film.
19. Board Game Inspired
The little boy's mustache is serious Monopoly money!
20. Toy Story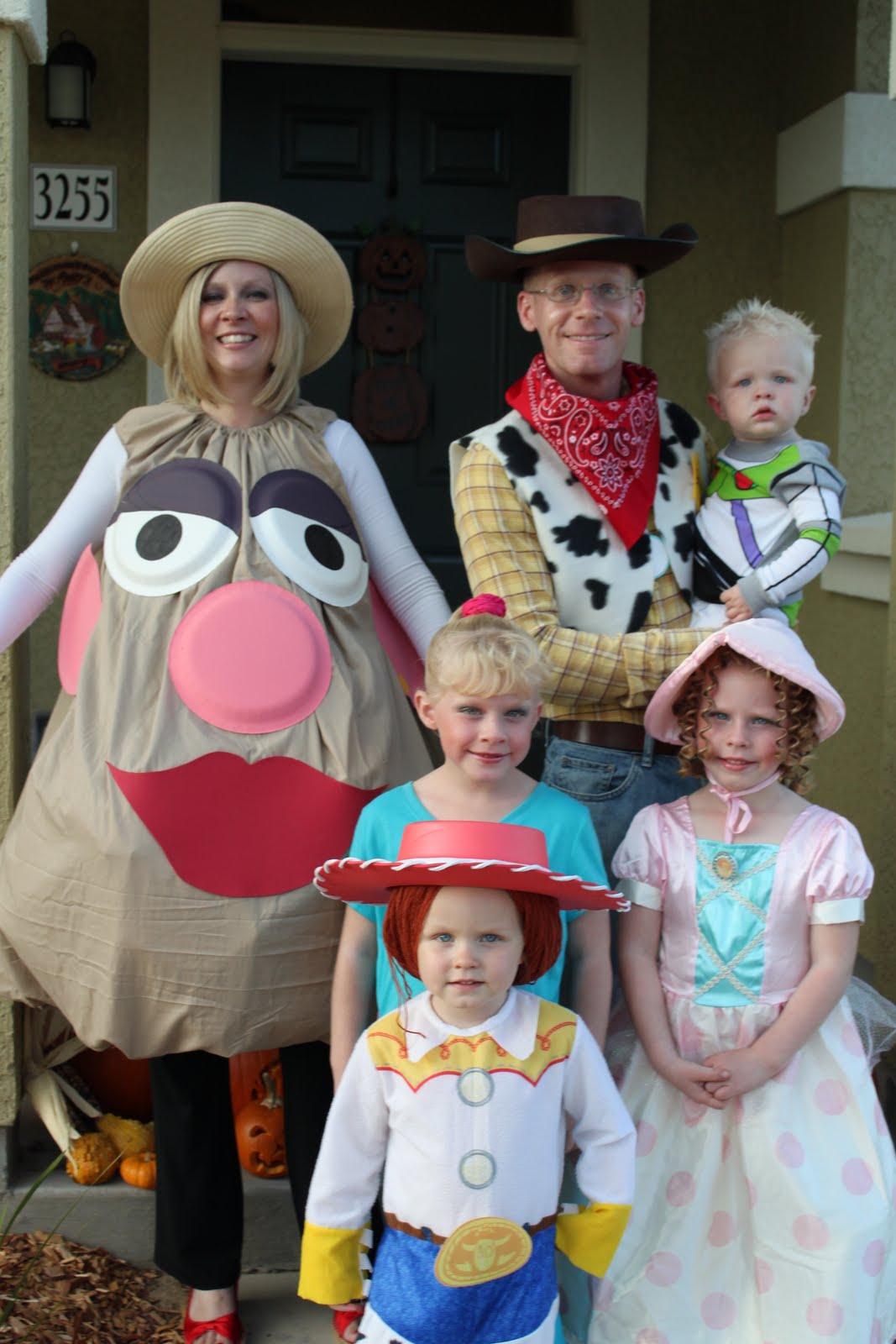 Mrs. Potato Head is definitely our favourite!
21. The Munsters
via
A spooky family shot!
22. Superheros and Villans
via
Superheros miniature edition.
23. Queen and her Royal Guards
The guards are getting younger and younger each year!
24. The "We <3 Laundry" Crew
Most average human beings hate doing laundry, not this family! Or are they just super clever parents who are trying to make laundry fun? Genius?
25. Grinch
via MrsGrube on Instagram
We hope you all enjoyed this whirlwind of creative family costumes. With less than a month to go to Halloween, its time to start planning those outfits!