For this post, I have put together a collection of some of the best cashmere socks currently available. See all my buyer's guides to the best socks.
Our Top Picks
My top pick are the White Company Cashmere Bed Socks. They are 100% cashmere, soft, luxurious and available in a range of gorgeous colours and receive outstanding reviews.
Also see the 100% Ladies Cashmere Bed Socks from Jasmine Silk. They are wonderfully soft knitted from the world's renowned cashmere manufacturer in Scotland. They receive excellent reviews and are available in a wide range of colours.
Show Today's Top Deals
These are today's top deals and bestsellers for cashmere socks.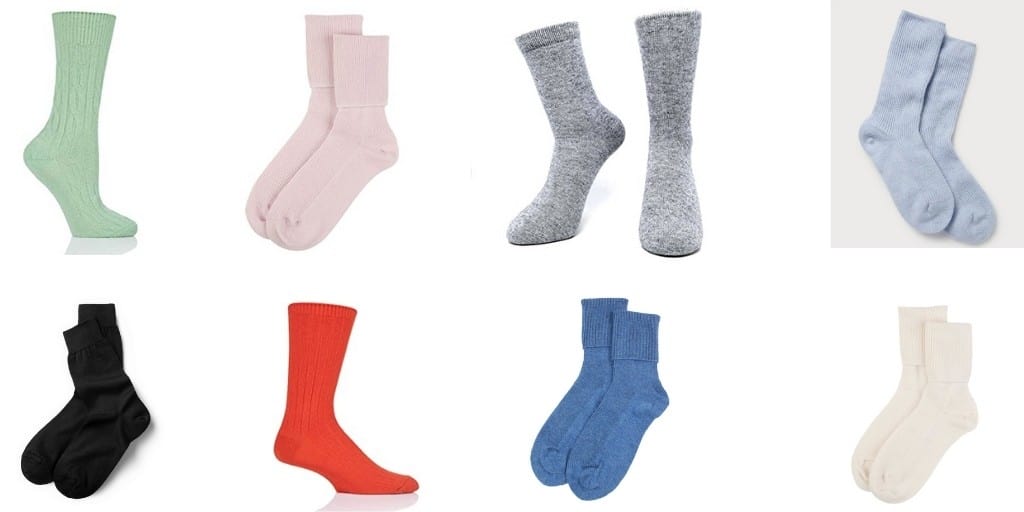 ---
So here is my list of the the best cashmere socks.
Sock Shop 100% Cashmere Bed Socks
100% Cashmere Cable Knit Bed Socks.
Woven using a 100 year old method in the Lincolnshire village of Hathern.
High quality, soft, light and warm sock.
Light elasticity at the cuff to help keep them in place
Flat cable rib pattern.
Hand wash only.
Available in a huge range of colours: Swan, Mauve, Mantis, Dusky Orange, Caramel, Purple Melange, Tea Tree, Forge, Peach Schnapps, Marshmallow, Aquaria, Dill, Wedgewood, Pink Flamingo, Burgundy, Smokey & Light Grey.
Excellent reviews for these from the Sock Shop.
Scores an average of 4.3 out of 5.
White Company Cashmere Bed Socks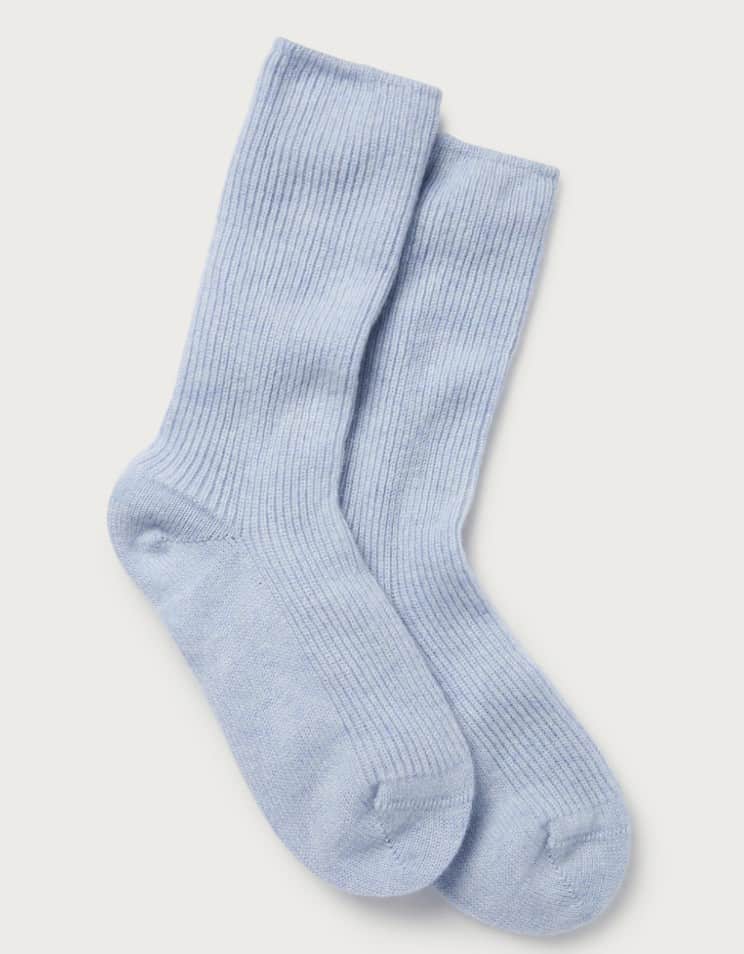 100% Cashmere socks available in one size fitting 4-7.
Available in a range of colours: Camel, Pale Blue Marl, Pale Pink, Pale Grey Marl and Ivory.
White Company are at the higher end of the price bracket.
Fantastic reviews with an average of 4.77 out of 5 from 86 reviews.
Soft, luxurious, lovely colours and not too thick are some of the popular comments.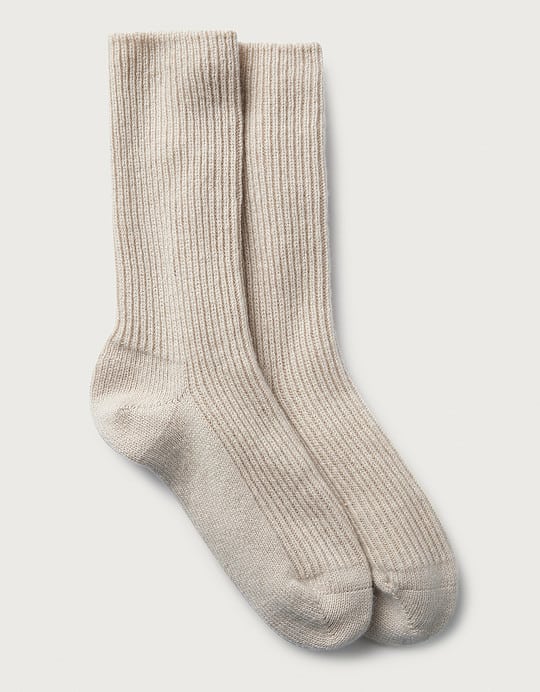 Jasmine Silk Cashmere Bed Socks
100% Cashmere Socks knitted in Scotland.
Excellent reviews with 70% of buyers giving these 5 stars.
From 78 ratings the average score is 4.4 out of 5.
Available in Ivory, Navy, Light Grey, Pink, Black, Blue and Dark Grey.
iMongol Pure Cashmere Mid Calf Socks
97% cashmere from Mongolian grassland +3% elastic.
The small amount of elastic yarn makes the socks stretchable and more durable.
The socks toe is seamless sewing by hand sewing.
Very well priced considering part is hand sewed and they are cashmere.
Available in pale grey, black, navy, red, pink, dark grey and river blue.
Good reviews with 69% giving these socks 5 stars.
From 68 ratings they score an average of 4.4 out of 5.
Blacksocks Cashmere Silk Socks
Not a bed sock this cashmere and silk combo is suitable for all year round use.
58% cashmere, 25% silk, 17% polyamide.
Toe and heel reinforced with polyamid.
Made at a small sock manufacturer in northeast Milan.
Today's Top Deals & Bestsellers
Are Cashmere Socks Worth It?
Cashmere Socks are pricey but if you're looking for luxurious there's really no better natural fibre out there.
You'll get warm feet that feel silky smooth and like you're walking on air.
100% cashmere socks are not designed to be worn with hard shoes such as dress shoes or boots. (I have included a silk cashmere mix for daily wear above).
They should only be worn with comfy slippers, soft loafers or moccasins.
What Is Cashmere?
Cashmere is made from the wool of the cashmere goat.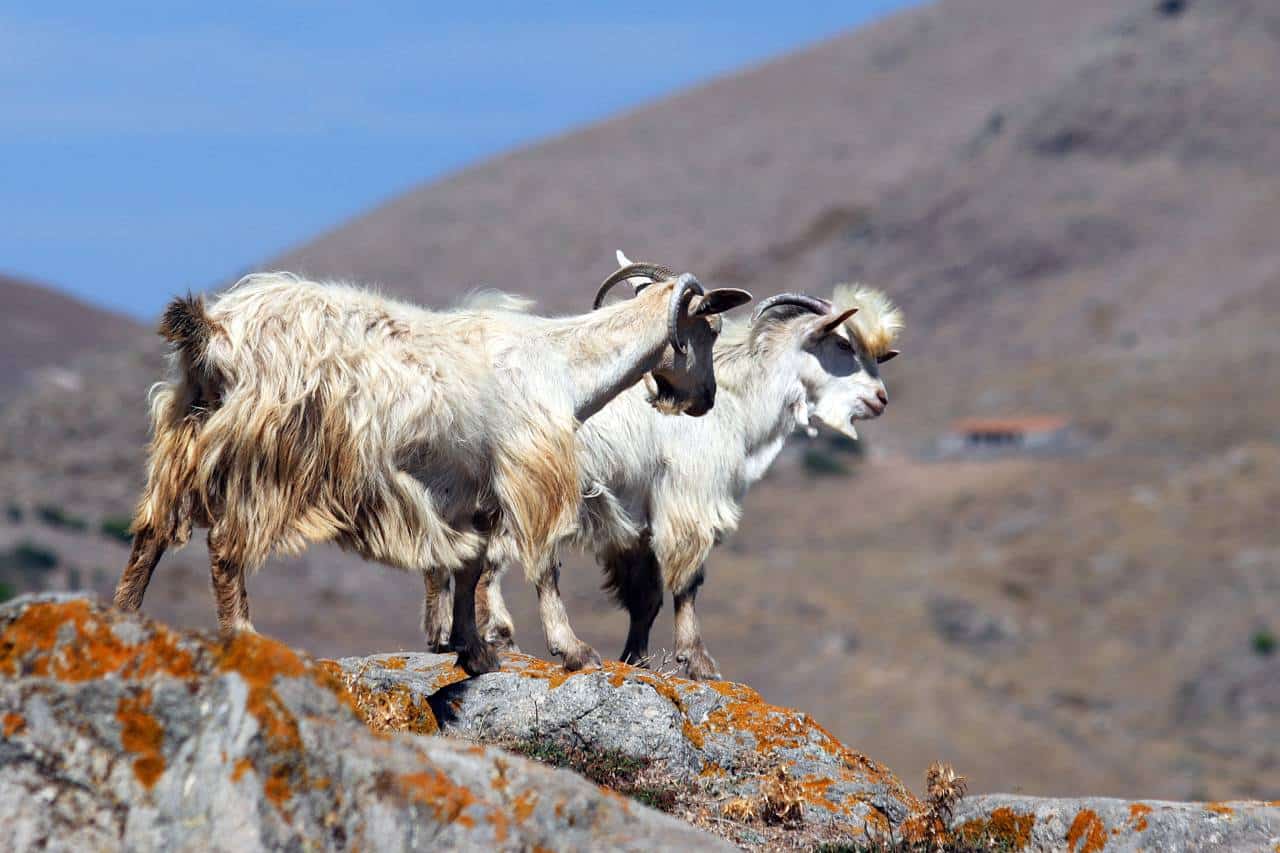 In order to protect themselves against the cold temperatures in their Himalayan natural habitat, evolution has led them to develop an extremely fine, soft and dense under layer of wool. This helps keep them warm in extreme climates.
Can You Wash Cashmere Socks? Top Tips
The wool from a cashmere goat is a special, high quality fibre and needs extra special care. You should follow the instructions from the manufacturer.
Hand Wash
Do not machine wash even on a delicate wash. Why? The agitation of a washing drum will cause cashmere fibres to bulk, tangle and felt. Not good!
Do not dry clean. As well as agitating as above, dry cleaning will remove the natural conditioners within the cashmere fibres. The end result removes the softness of cashmere, leaving you wish a harsh and brittle sock.
Always use a non-biological hand washing or specialist cashmere washing liquid.
You should always wash similar colours together.
Never use any type of bleach or stain removal activators as these will extensively damage the cashmere fibres.
You should not soak your socks for longer than 5 minutes.
Avoid rubbing and scrubbing your cashmere socks. This agitation will damage the fibres as mentioned above.
Rinse well in warm water.
Do not wring out your socks. Simply gently squeeze out excess water.
I hope this list of the best cashmere socks and top tips was helpful.
If you think I left any out that should be included or have a suggestion for a future article, let me know in the comments below.
Nicola
Sock Buying Guide & Best Buys