Don't worry Muggles you won't need a Portkey to get to the Wizarding World.
We've found you a fine collection of magical Harry Potter themed breaks.
Hotels, apartments, rooms, Harry's childhood home, huts or even the real Hogwarts Express, we've got you covered.
There's no time to waste – let's get going!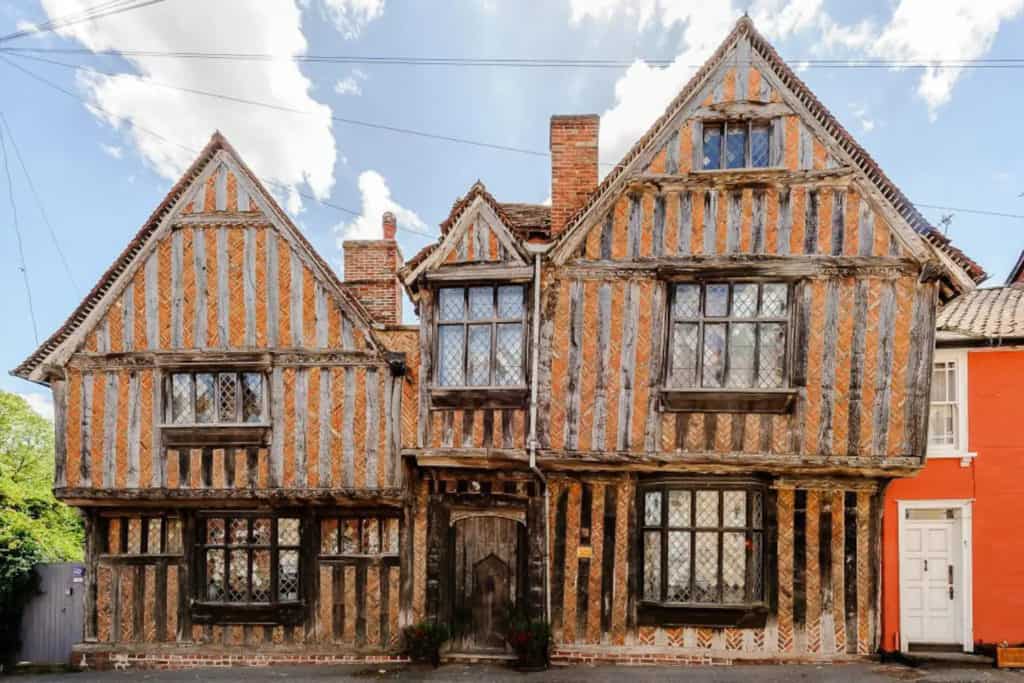 Spend a night at Harry's former home, Godric's Hollow.
The former bed and breakfast was used as the location for where Harry's parents intended to raise him, before being killed by Lord Voldemort.
The residence is De Vere House, located in the medieval village of Lavenham in Suffolk and appeared in the film adaptations.
You can book it on Airbnb or see our tour of the inside.
It more than lives up to expectations. A wonderful host that serves the best breakfasts ever ! Lavenham is a must see – an absolute gem in Suffolk.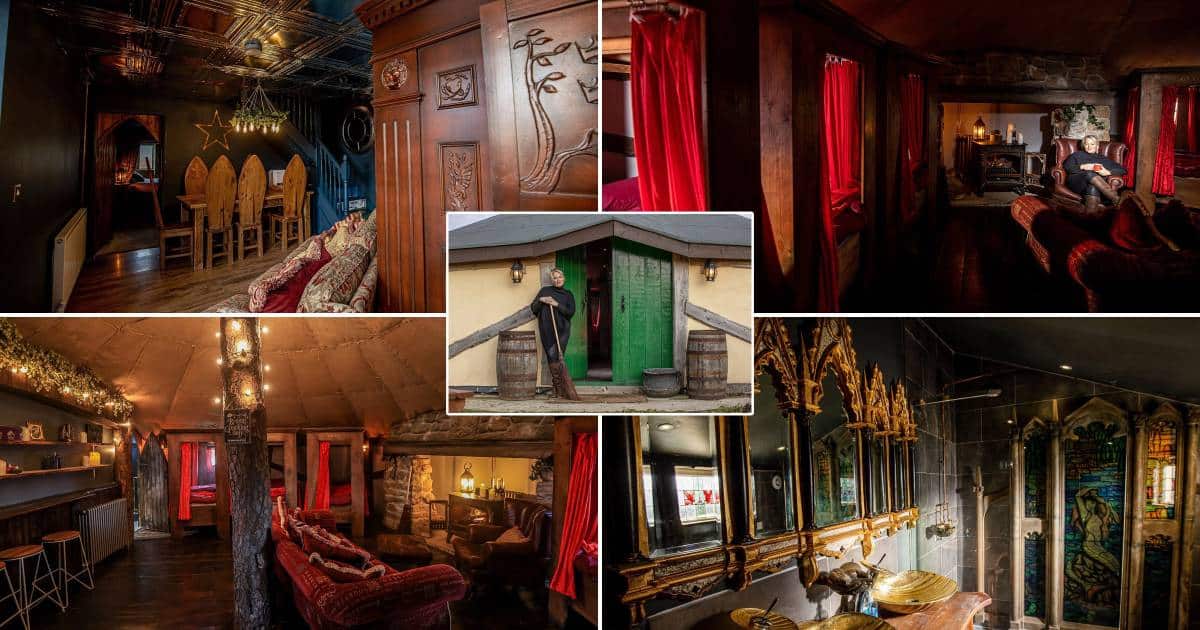 How about staying in this stunning cottage inspired by the Gryffindor Common Room?
The cottage opened in 2020 and is located in Liverton in North Yorkshire.
The magical home features six handmade wooden four-poster beds and a lounge area that's been designed to look like the students' common room and a crackling fireplace.
The house also comes with a fully equipped kitchen, including a fridge, freezer, dual hob and microwave, as well as crockery, utensils and glassware.
There's a stained glass window that was commissioned to depict a blonde mermaid in a nod to the scene from Harry Potter and the Goblet of Fire, when Harry goes into the prefects' ornate bathroom.
You can book The Dorm Room Cottage direct on their website.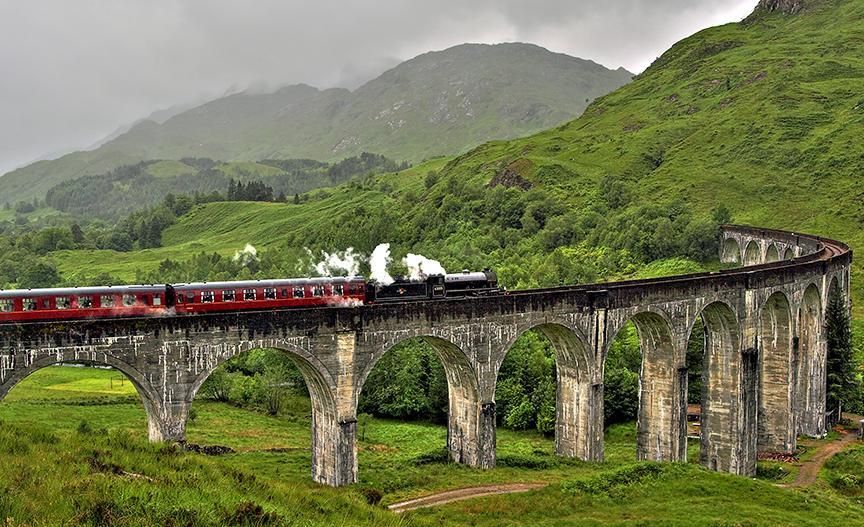 Yes, It's true. You are able to ride The Hogwarts Express.
Its real name is the Jacobite Steam Train, and it doubled up as the magical locomotive.
What's even more magical is that you'll journey through countryside made famous by the Harry Potter films.
It doesn't go to Hogwarts unfortunately but it does offer stunning views, travelling between Fort William and Mallaig in Scotland.
The scenery includes Ben Nevis, Loch Morar and Loch Nevis, to name a few.
The interiors are beautiful with refurbished vintage features.
Get more info about tickets and 2 day tours with The Hogwart Express.
This tour is brilliant and very well-managed. There are plenty of stops along the way and plenty of chances for you to experience the beauty of the Scottish Highlands.

As a Harry Potter fan, the highlight for me is definitely the Jacobite Steam Train, and not a lot of tours bring you to that.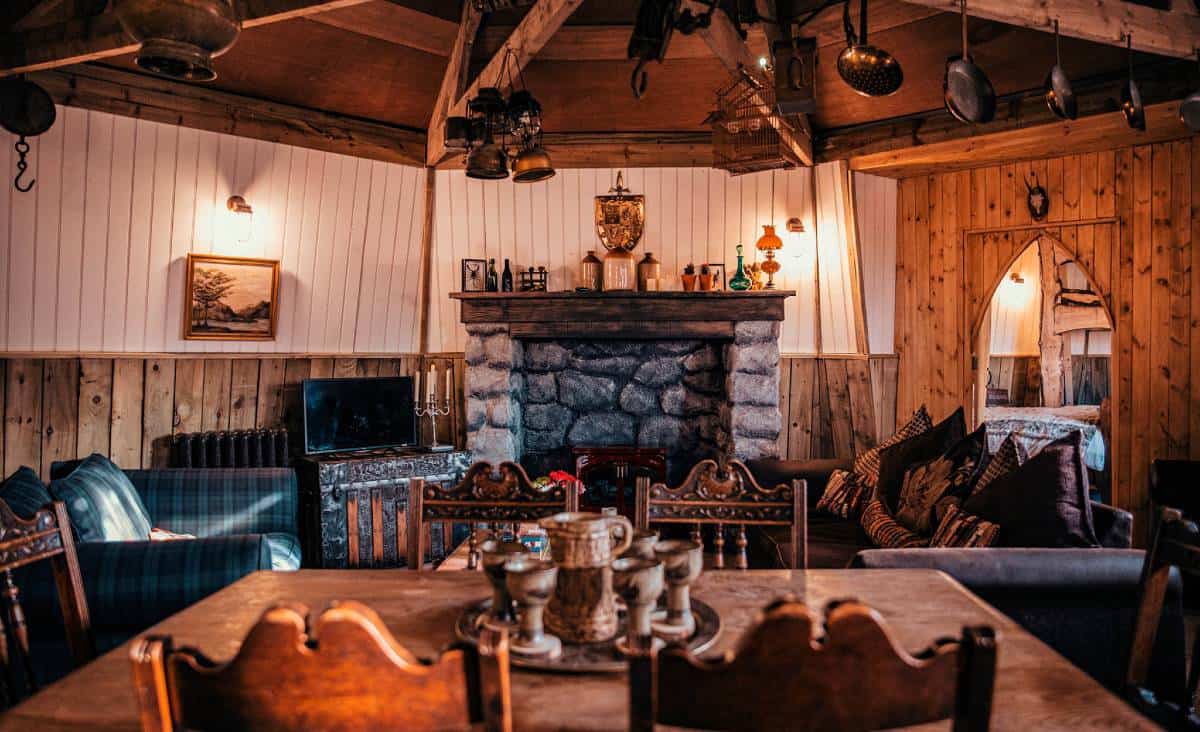 The perfect abode for Hagrid.
Groundkeeper's Cottage comes complete with the turreted roof, stained glass windows and a myriad of wizarding touches to make you feel like you've stepped onto the Potter film set.
This is on the same site as the Gryffindor Common Room.
It's a little more basic but there are still some home comforts – copper roll top bath, comfy beds and sofas by the fireplace.
You can book this quirky stay direct on the Groundkeeper's Cottage website.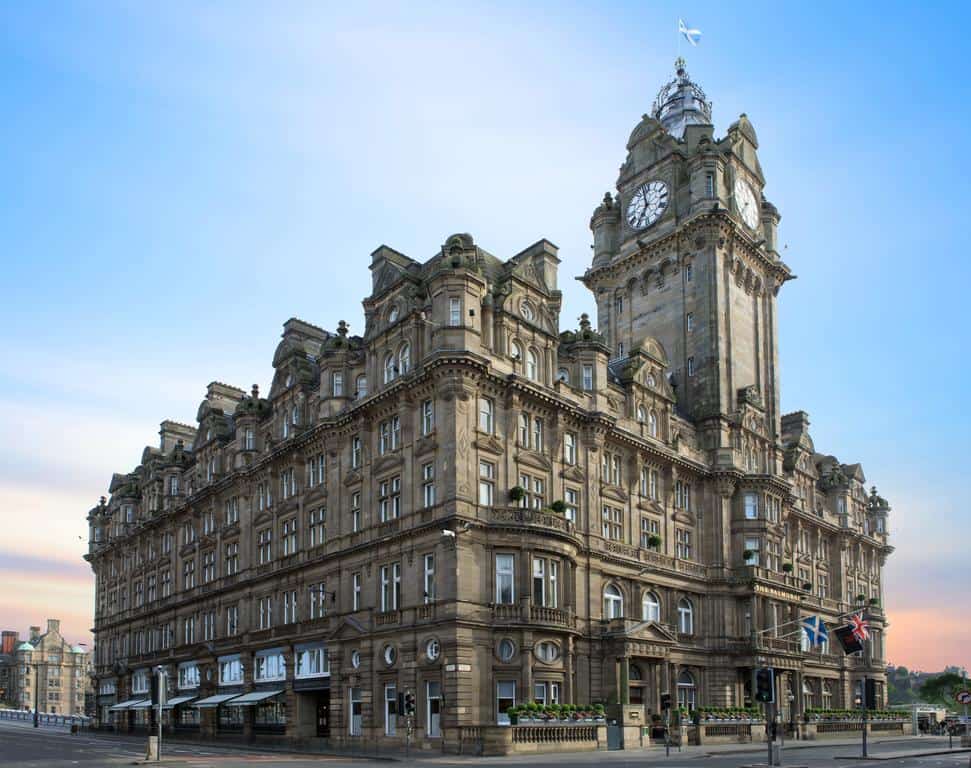 This is super expensive but we had to include it.
You can book the actual suite where J.K. Rowling wrote the final book..
It's actually been renamed the 'J.K. Rowling Suite' and there are loads of magical touches, including an owl door knocker.
Given the price tag (£1,500/night) you will find luxury within.
There's a huge bedroom with a king sized bed, an en-suite marble bathroom with a gigantic tub, and a separate living area with luxurious sofas and desks.
You can get a best price guarantee through making a reservation at Booking.com.
Alnwick Castle (Northumberland)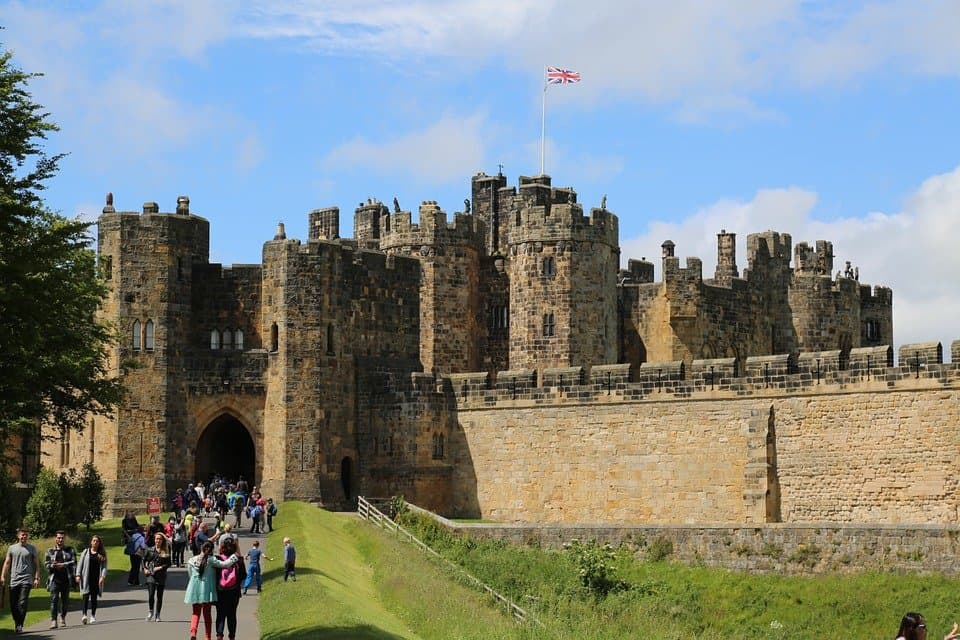 Alnwick Castle was used as a filming location of both the Philosopher's Stone and the Chamber of Secrets.
Harry and his classmates learnt to fly broomsticks on the Outer Bailey.
This is also where Harry learned to play Quidditch.
You can walk around the castle's courtyards and baileys.
Try and spot where Harry and his friends walked to class and where Ron crashed his dad's flying car.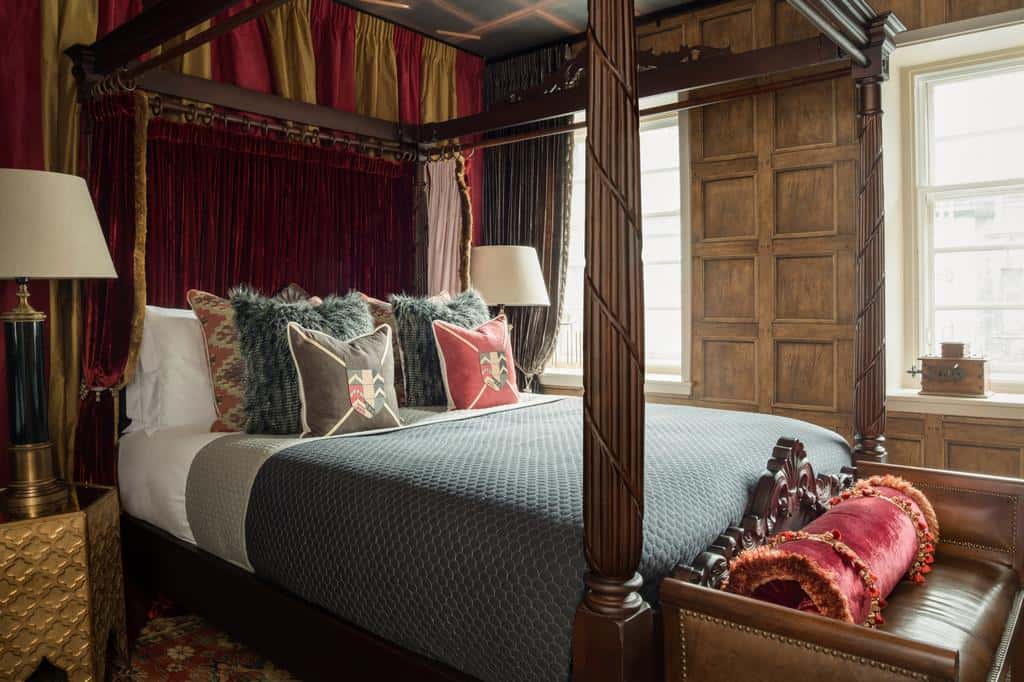 The Canongate Luxury Homestay has been converted into an absolute dream for a lowly muggle.
There's a Gryffindor-themed bedroom complete with an illusion of floating candles, loads of memorabilia (such as a desk that is said to have belonged to J.K. Rowling), a living room resembling the Gryffindor common room.
You'll find each door is painted in the Hogwarts houses' signature colours.
You can get a best price guarantee through making a reservation at Booking.com.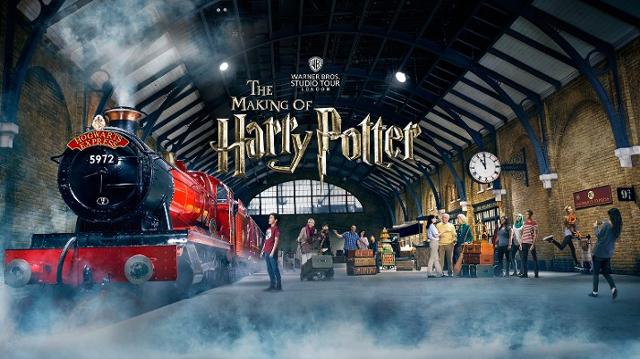 The attraction is a three-hour wander around the actual sets featured in the Harry Potter film series – including a stroll down the cobbled streets of Diagon Alley and a peek through the windows of number four Privet Drive.
There are even green screen experiences if you fancy creating some magical moments of your own.
This 5* tour is always a sell out, so try to book well in advance. And especially around Christmas time for Hogwarts In The Snow.
Although you can't stay at the studios (we wish!) we have written a guide to the best hotels near Harry Potter World.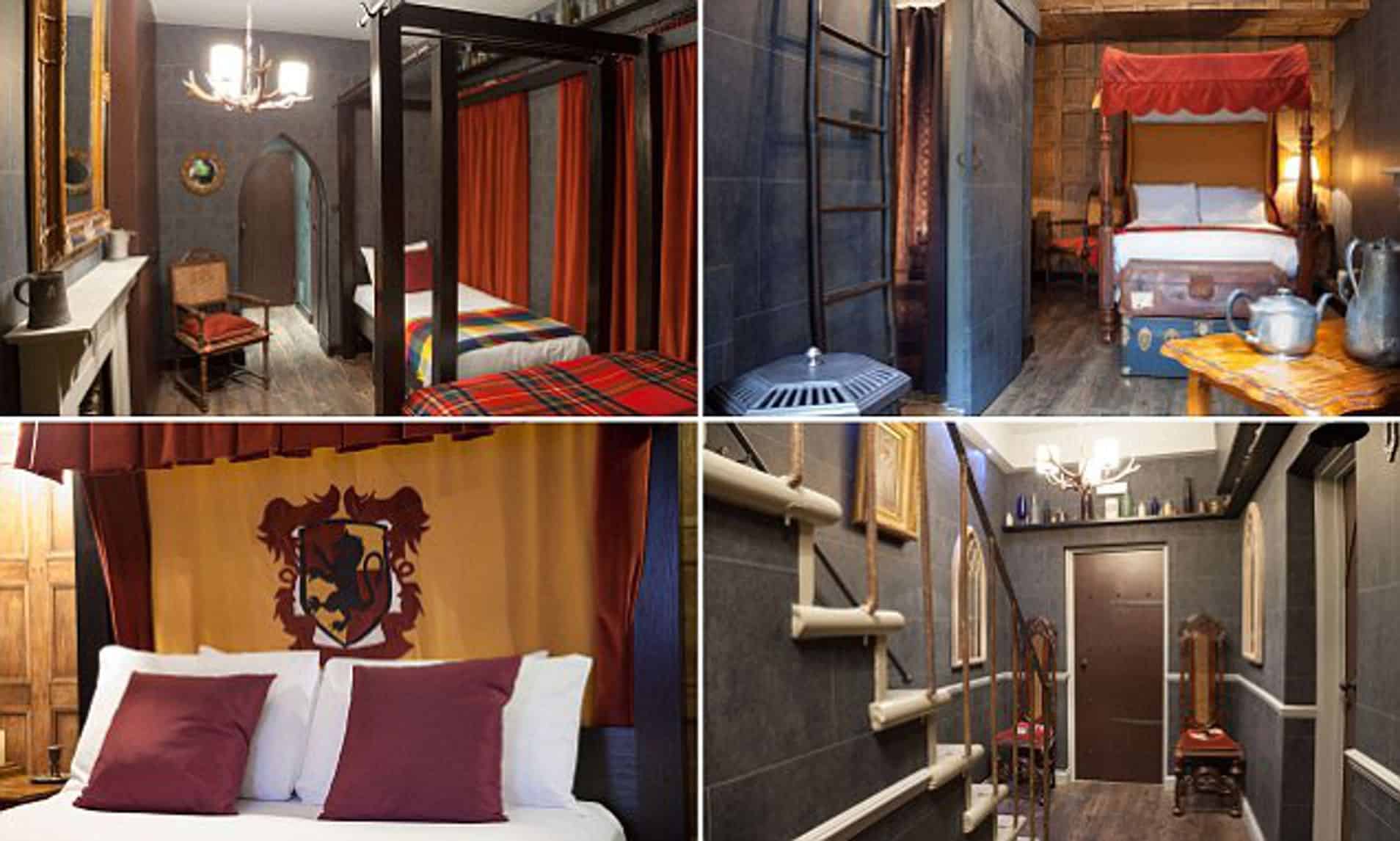 Has someone just cast a Wingardium Leviosa spell on us?
Because we're practically levitating with excitement over this one.
You can stay at the wizard themed 5* Georgian House Hotel.
Featuring its very own wizard-themed chambers that'll have you feeling as if you just stepped foot in Hogwarts, this award-winning hotel sits in the heart of England's capital.
There are a number of rooms with unique wizard themes.
For one you have to go through the bookcase door to get into your wizard chambers and you will walk through a portrait-lined passageway in candle light.
The rooms have stained glass windows, stone walls, archways, trunks, cauldrons, wood burning stoves, fireplaces and four-poster beds hung with velvet curtains.
The rooms cater for all sizes from solo travellers to a family of wizards.
There's even a fantastic Wizard Afternoon Tea Experience or cocktail experience available.
You can get a best price guarantee through making a reservation at Booking.com.
UPDATE: October 2020 – Wowcher have a deal on this hotel:
🦉 Your Hogwarts letter has arrived 🦉
Harry Potter themed 5* hotel stay for 2 only £79 👉 https://bit.ly/35DUjQ8
Includes breakfast & late checkout ⚡️ Wizard's afternoon tea upgrade option.
Oct 2020 to March 2021 dates.
Bothwell School of Witchcraft (Sussex)
Fancy yourself as an aspiring wizard?
We've got just the school for you.
Students can enroll themselves in a four-day immersive witchcraft programme at the Bothwell School of Witchcraft in East Sussex, England.
In tune with the books, each 'wizard' will first be sorted into a house before the classes start.
A character will be assigned to each student to role-play during the session.
For authenticity, robes and ties will be provided as well.
Lessons include  alchemy, beastology, falconry, magical history and defence, demonology and much more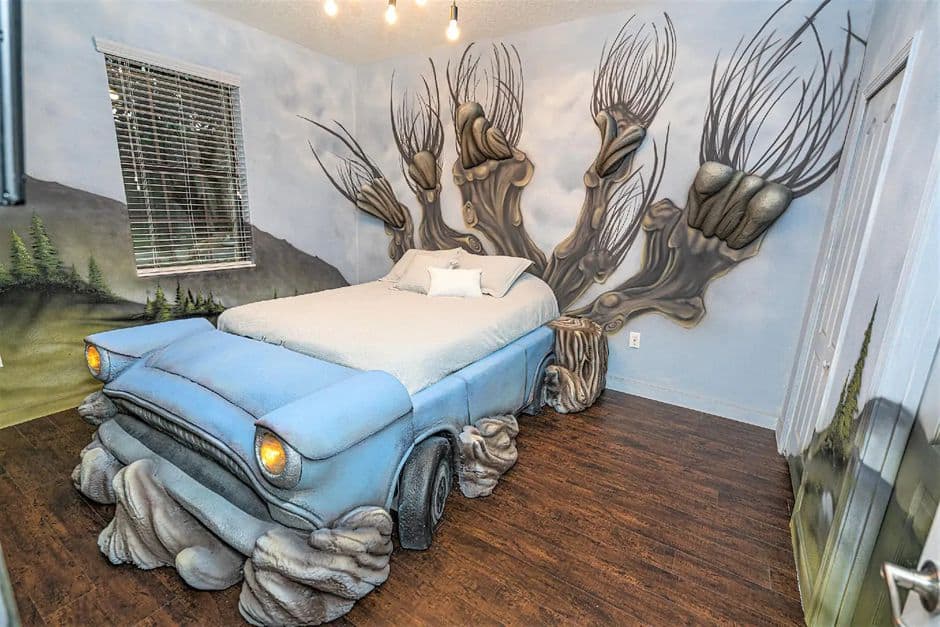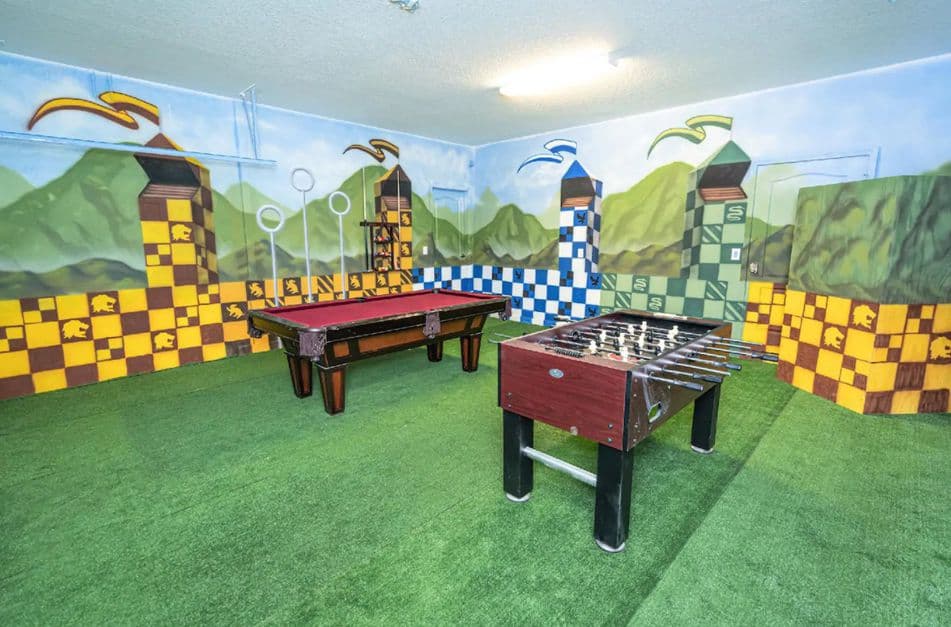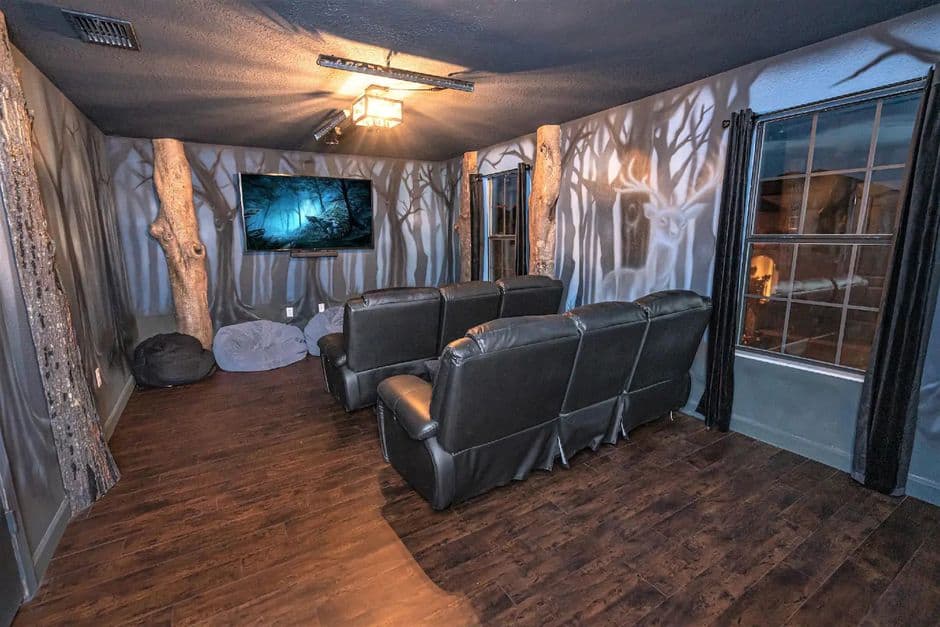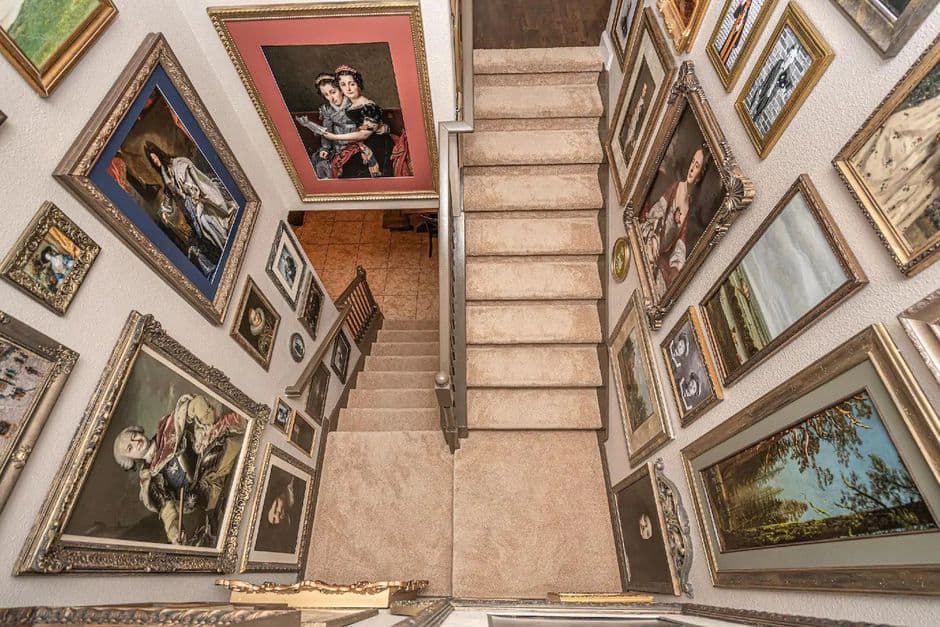 Stay in this stunning Harry Potter inspired accommodation, only 30 minutes from The Wizarding World of Harry Potter at Universal Studios in Orlando, Florida.
Harry Potter Gifts (Buyer's Guides)
Looking for the perfect Harry Potter gift? Browse a collection of the best Harry Potter gifts. These cover everything from clothes to toys and everything in between.
If you're thinking about a trip to Warner Bros. Studios check our guide to the best hotels near Harry Potter World. Hogwarts in the Snow is coming back!
Harry Potter Clothes (Where To Buy)
If you're on the look out for Harry Potter clothes for any member of the family – try these sites, the links will take you to any Potter themed clothes they stock. You might even pick up a bargain!