This is a guide to visiting Warner Bros. Studios – The Making of Harry Potter, including ticket price comparison, recommended hotels along with top tips & key info. Why not combine a trip with picking up of the best Harry Potter gifts.
In a rush? Quick links:
Ticket only: We recommend you use our tool to Compare Ticket Prices
You can book direct at Warner Bros. Studios | Alternatively, try GetYourGuide if no tickets are available for your preferred date. Their ticket options do include transfers.
Tickets with transfer or guides: We recommend GetYourGuide for these. They are an official, reliable ticket seller for Warner Bros. Studio London.
Hotels: Get our insider's guide to the best hotels near Harry Potter World
Looking for that perfect gift for a Harry Potter fan? Browse best Harry Potter Gifts
This 5* tour is always a sell out, so try to book well in advance. And especially around Christmas time for Hogwarts In The Snow.
If you'd like to be updated about Harry Potter events or special discounts, please sign up to our newsletter. I also have top tips to share to help you make the most of your time. Let's get started.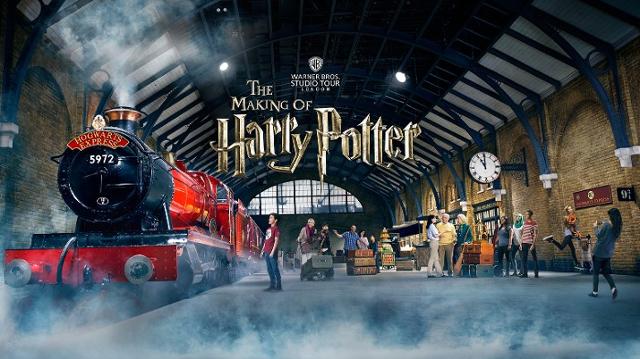 Harry Potter Tickets & Tours
Compare prices and save with our ticket comparison.
Use the link above to compare prices but also ticket and tour types, along with availability.
Why compare?
GetYourGuide are the only ticket provider offering free cancellation up to 24 hours before. This could be hugely beneficial when you think of unforeseen circumstances.
Offers for different ticket providers changes regularly.
Some ticket providers offer extra value.
Availability on dates varies going direct and with third party ticket providers. We even found available dates with one ticket provider that was not available direct.
Booking direct does usually provide more options for special events.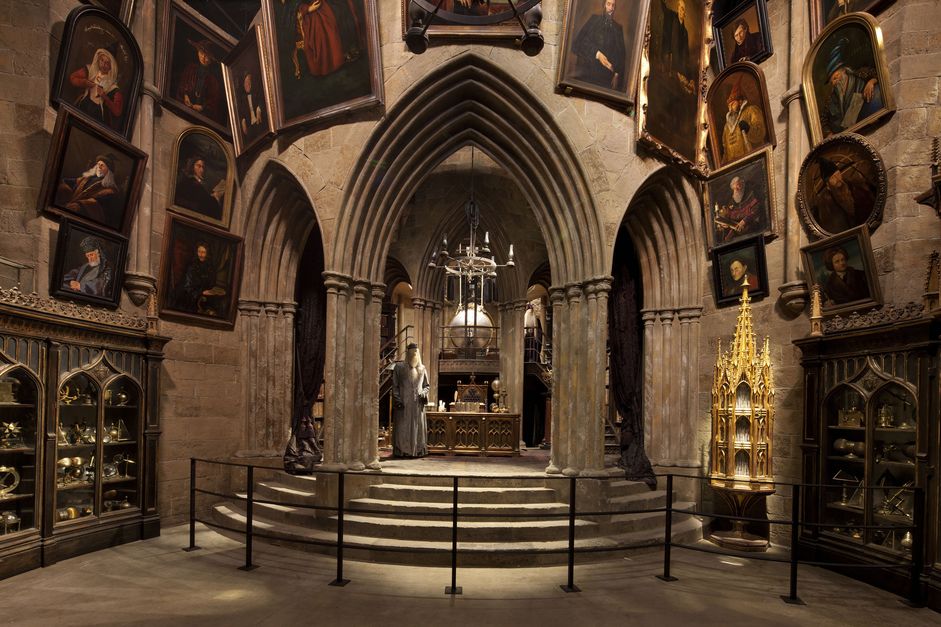 Best Hotels Near Harry Potter World
An insider's guide to the top hotels near Harry Potter World (Harry Potter The Making Studio Tour in London), including the best-themed rooms at the resort, off-site hotels – plus hotel alternatives such as lodges and cottages.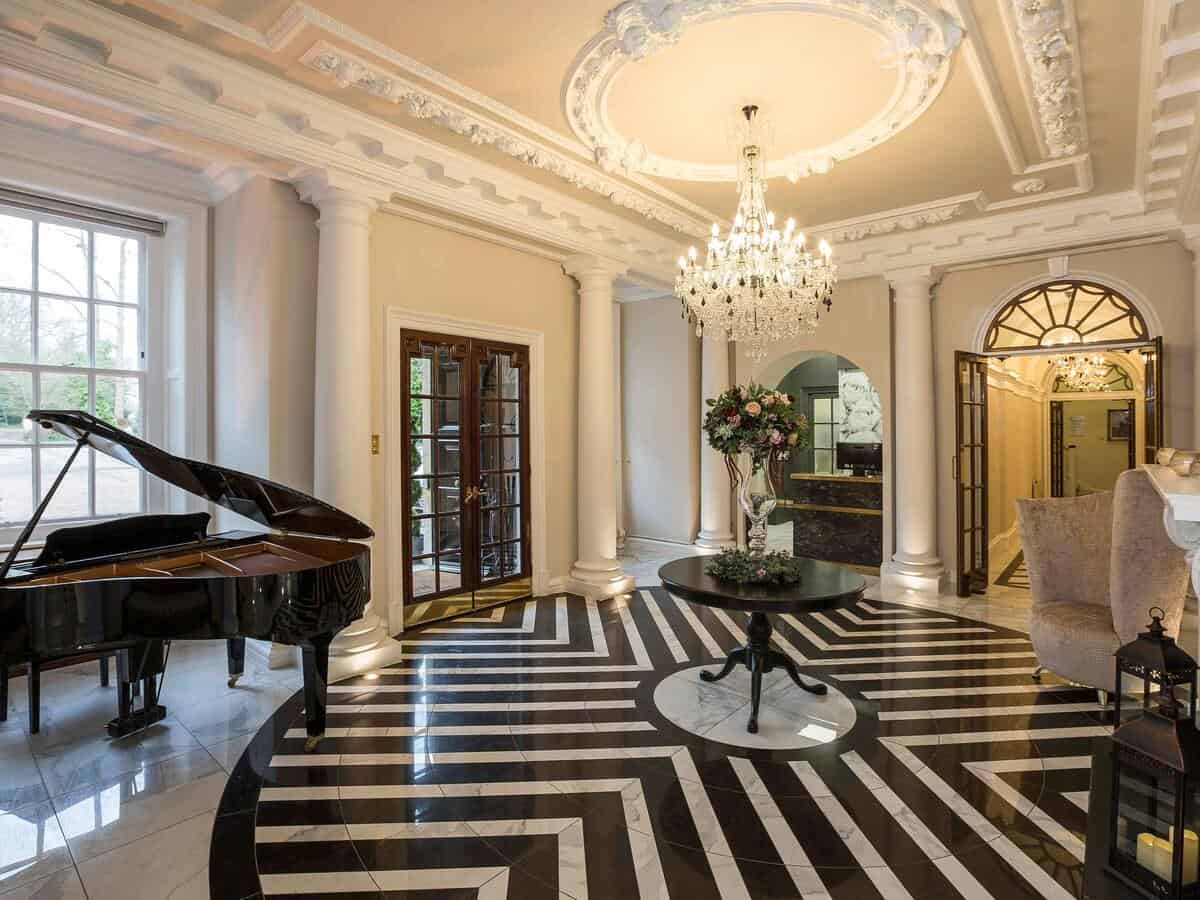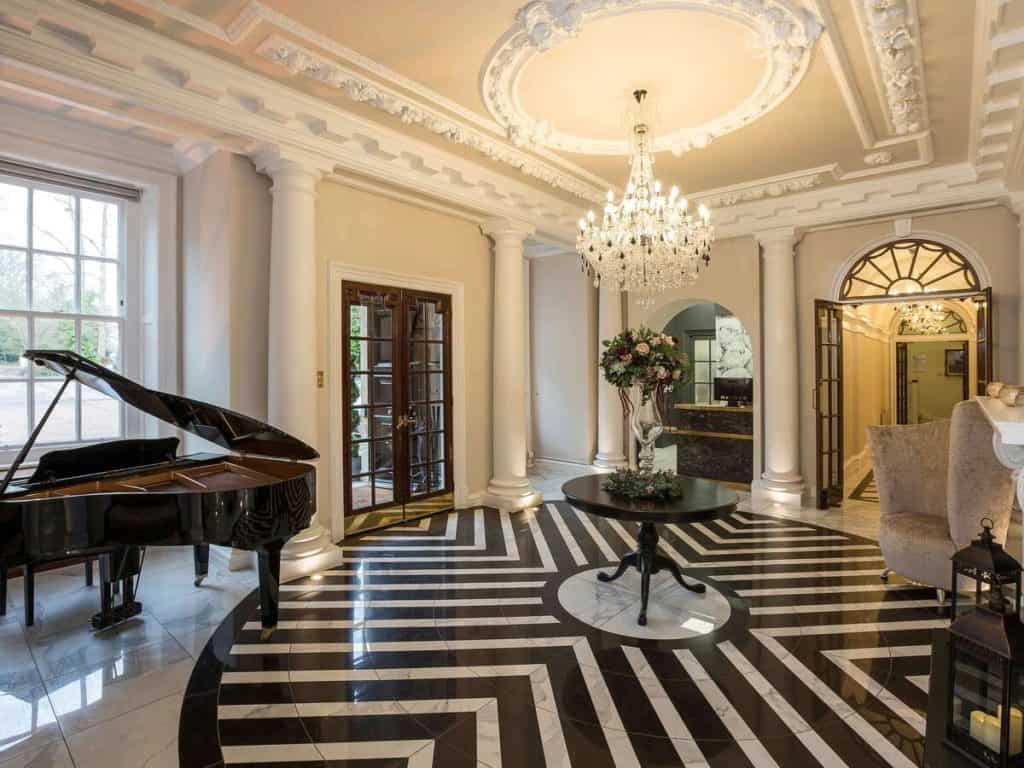 Set in rural Hertfordshire parkland, near Watford, off the M25 and M1 motorways, and easily accessible from Heathrow Airport. Family-friendly, Free Wi-Fi is available throughout the property. St Albans, Whipsnade and Woburn Abbey are all within easy reach. A great way to relax after a long day. 0.2 miles from Harry Potter World.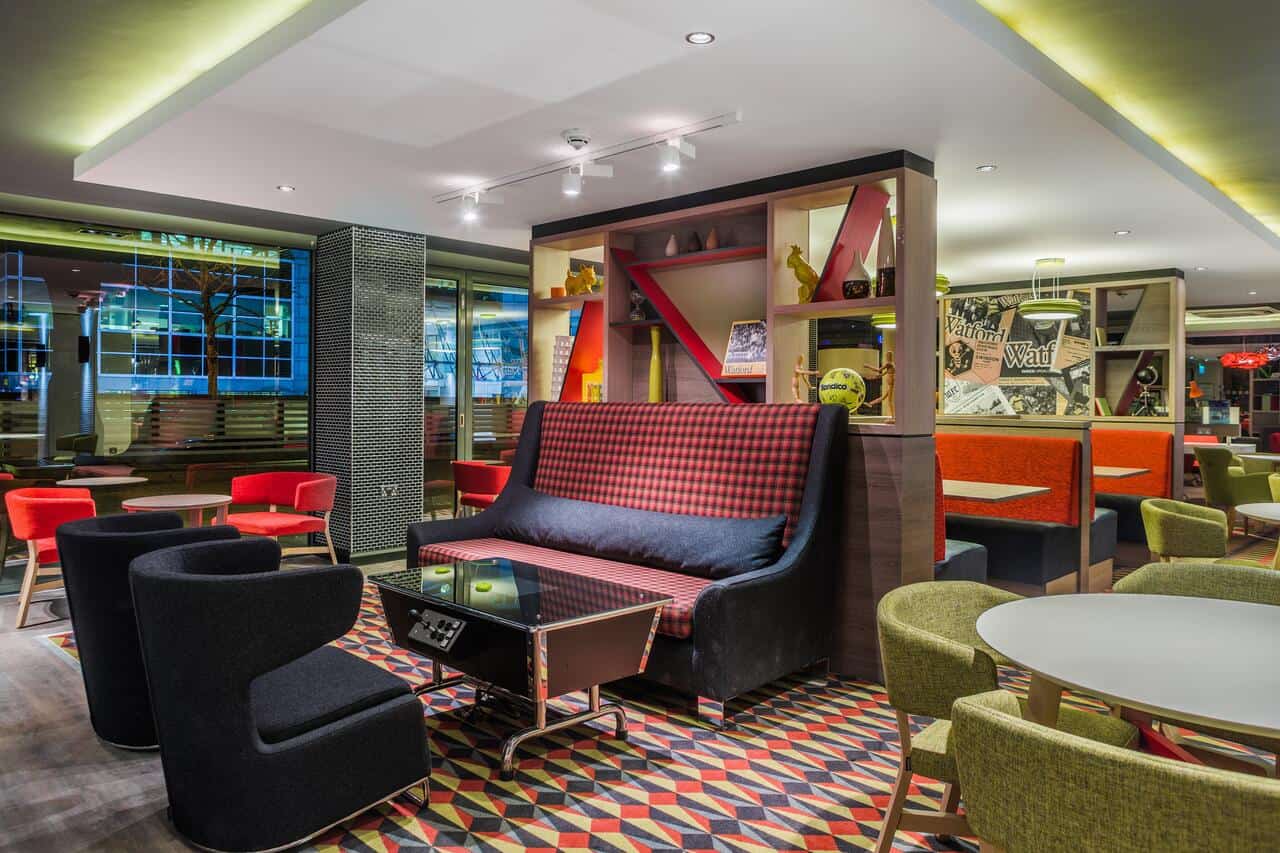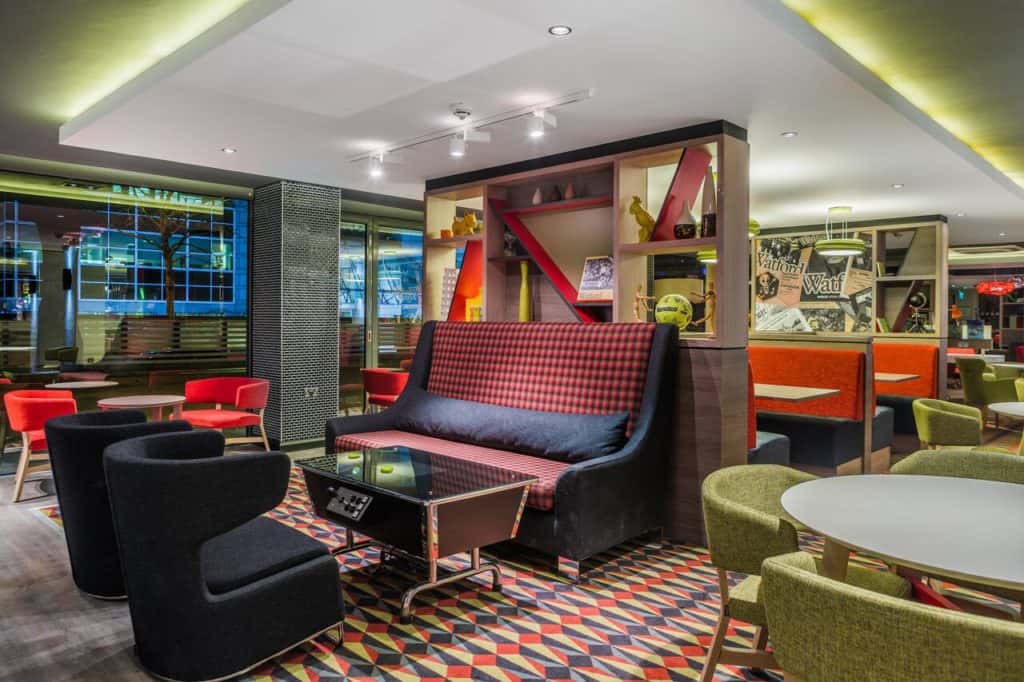 A top pick by families with children, this hotel has a central location 2 minutes' walk from Watford Junction Railway Station and 10 minute's walk from the town centre. The hotel features a restaurant and a bar. Family rooms include a double bed and sofa bed. Hotel is 2.3 miles from Harry Potter World.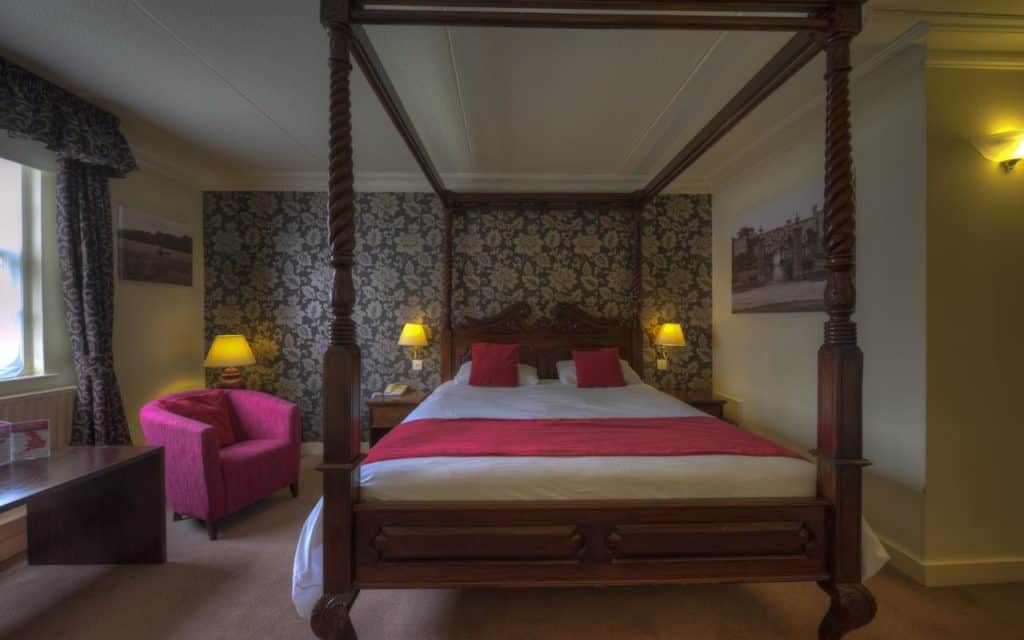 Dating back to the 18th century and set in a picturesque location overlooking Chipperfield Common, 7 miles from Harry Potter World. With 20 en suite bedrooms, all with the comforts you would expect from a quality hotel, this kid-friendly hotel has a renowned Chef & Brewer restaurant.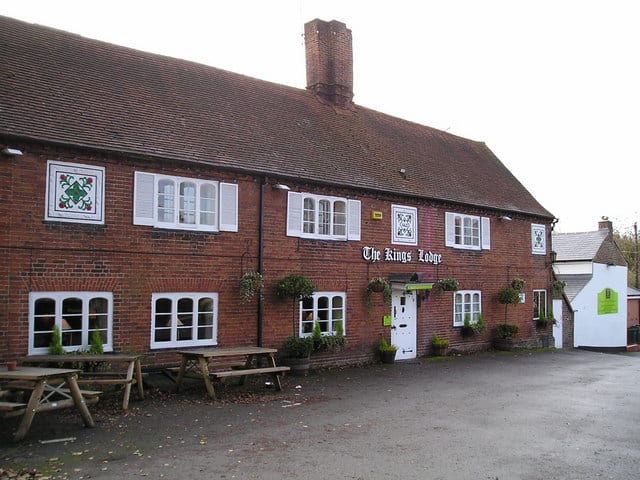 Less than a mile from Harry Potter World, this 17th century hotel offers authentic British Ales and home-cooked English food made with local produce. Its reasonably priced and family-friendly.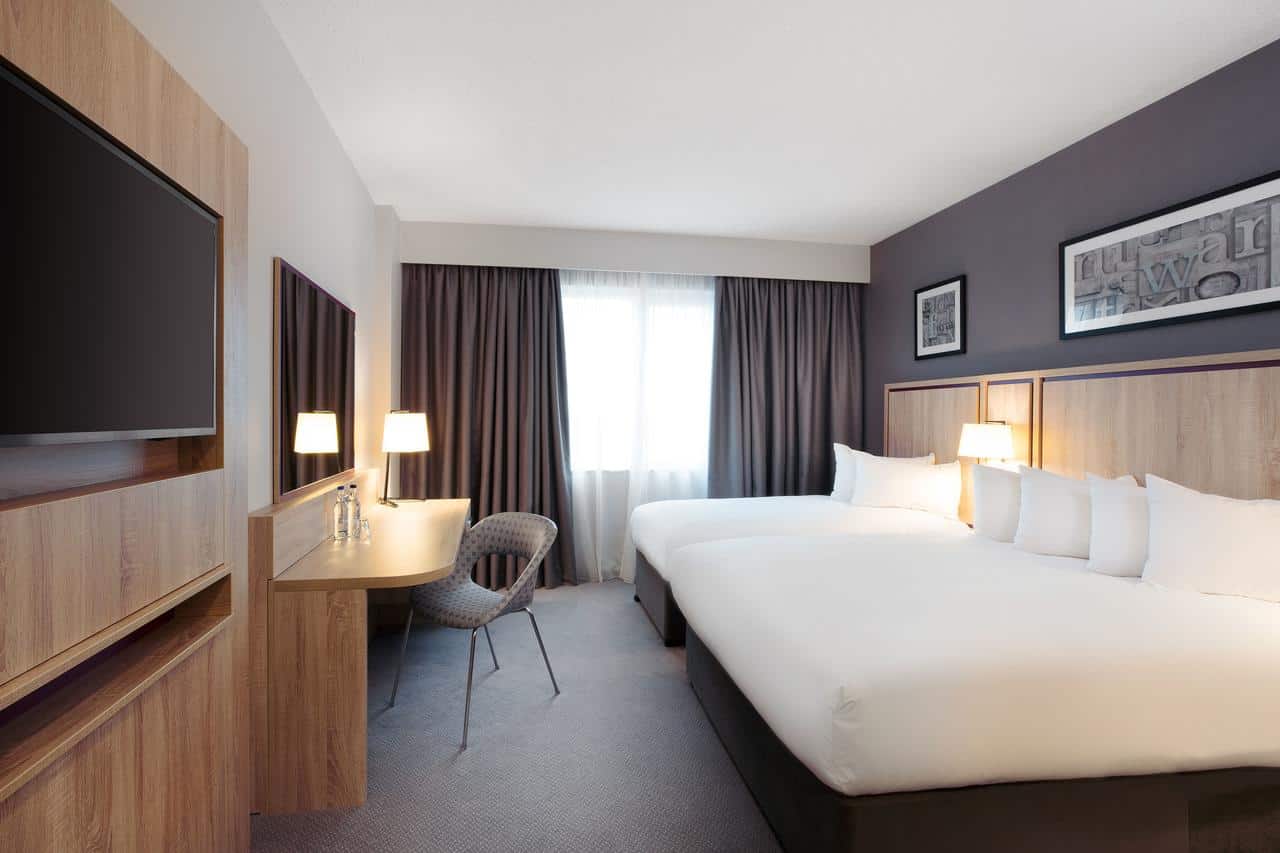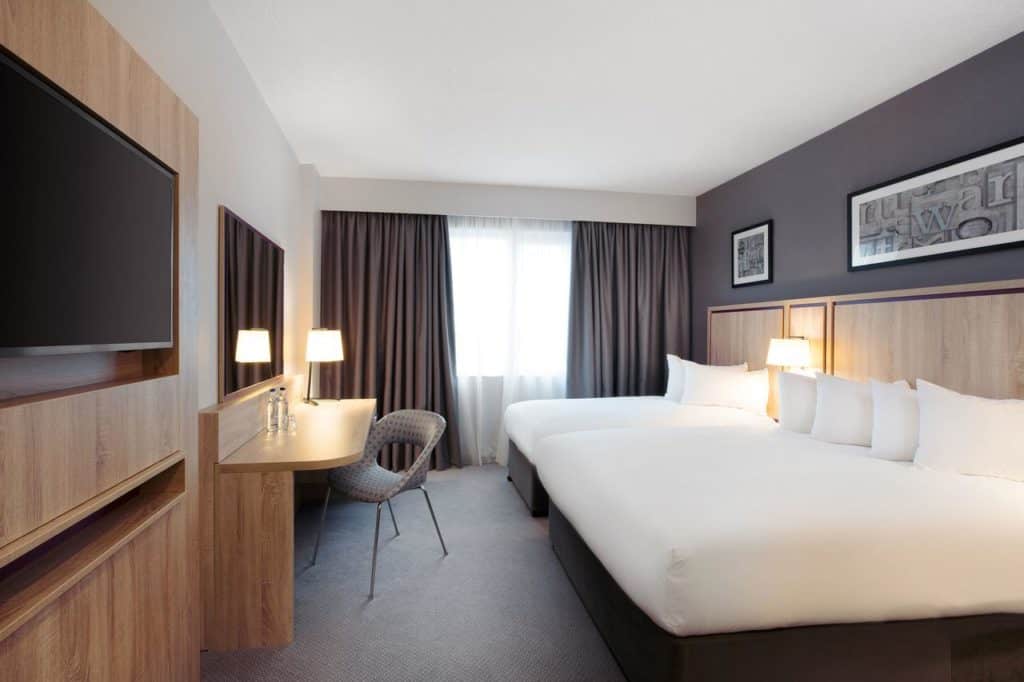 Jurys Inn London Watford is in the centre of Watford and a 5-minutes walk from Watford Junction Railway Station. Each room caters to three adults or a family of four with their spacious rooms, bathrooms and Dream beds (beds with memory foams) with crisp white linens. Each room has a large workspace and 4.2 km from Harry Potter Studio Tour.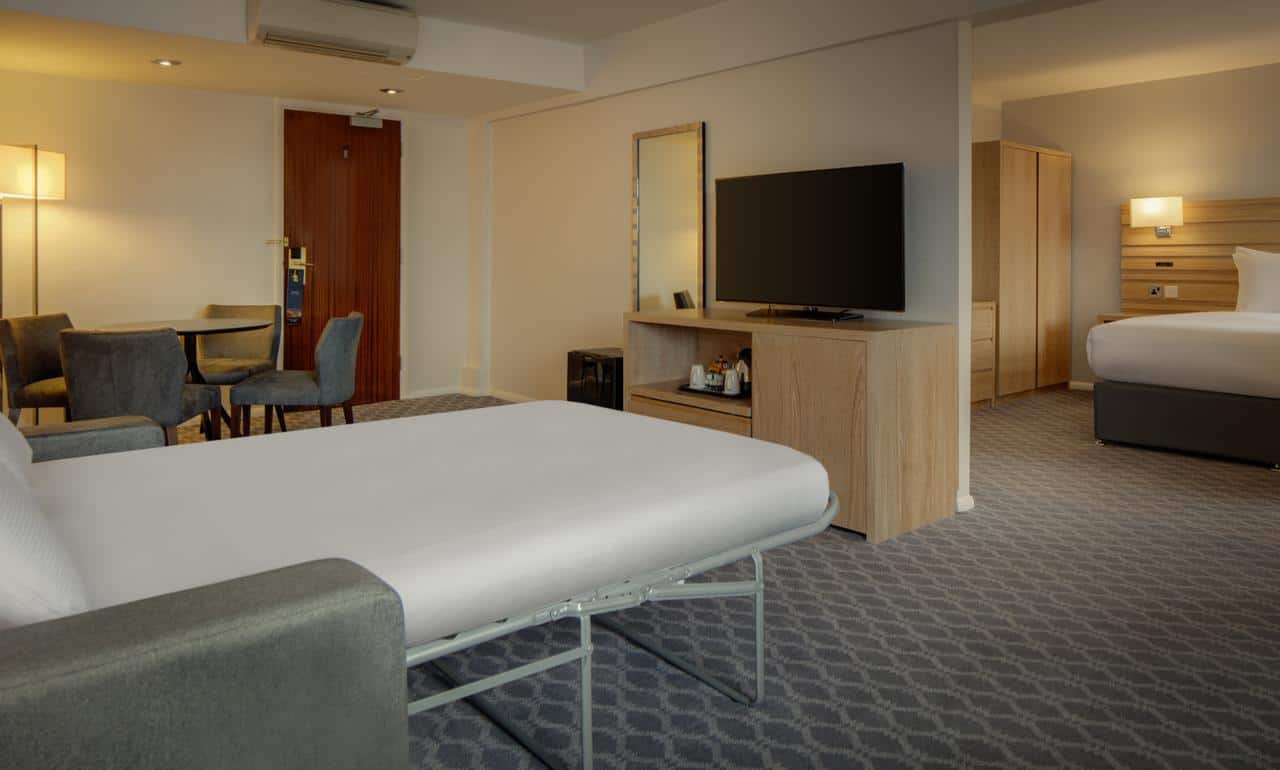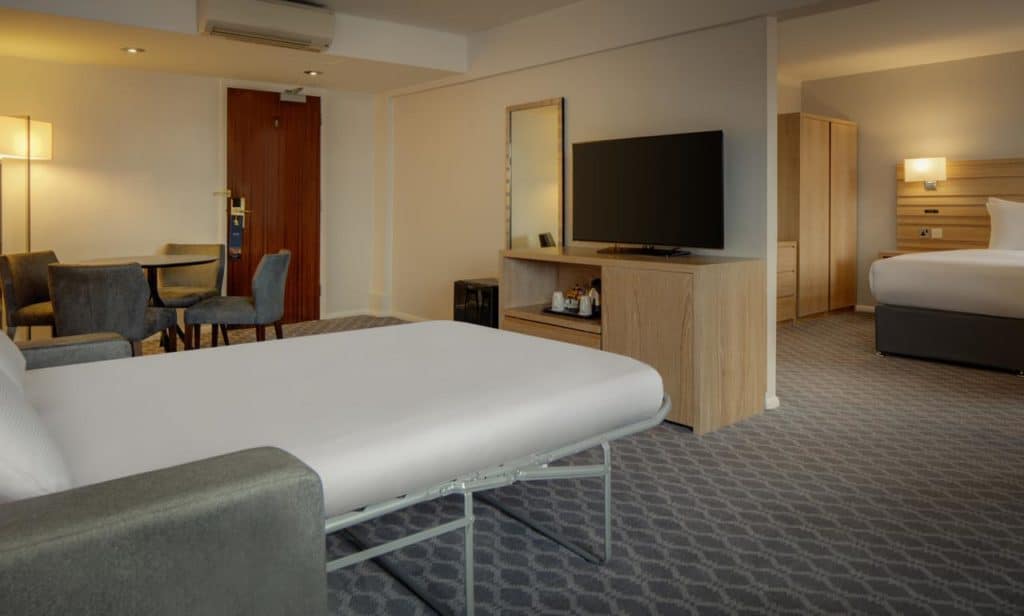 Hilton London Watford is a family hotel in Watford, London that offers cardiovascular equipment, garden, highly rated breakfast, tea & coffee facilities, gym, and free parking. It is only 5.1 km away from Harry Potter World and also near Wembley Stadium, with rail and tube links nearby. A family room includes a sofa bed and sleeps up to a group of 4.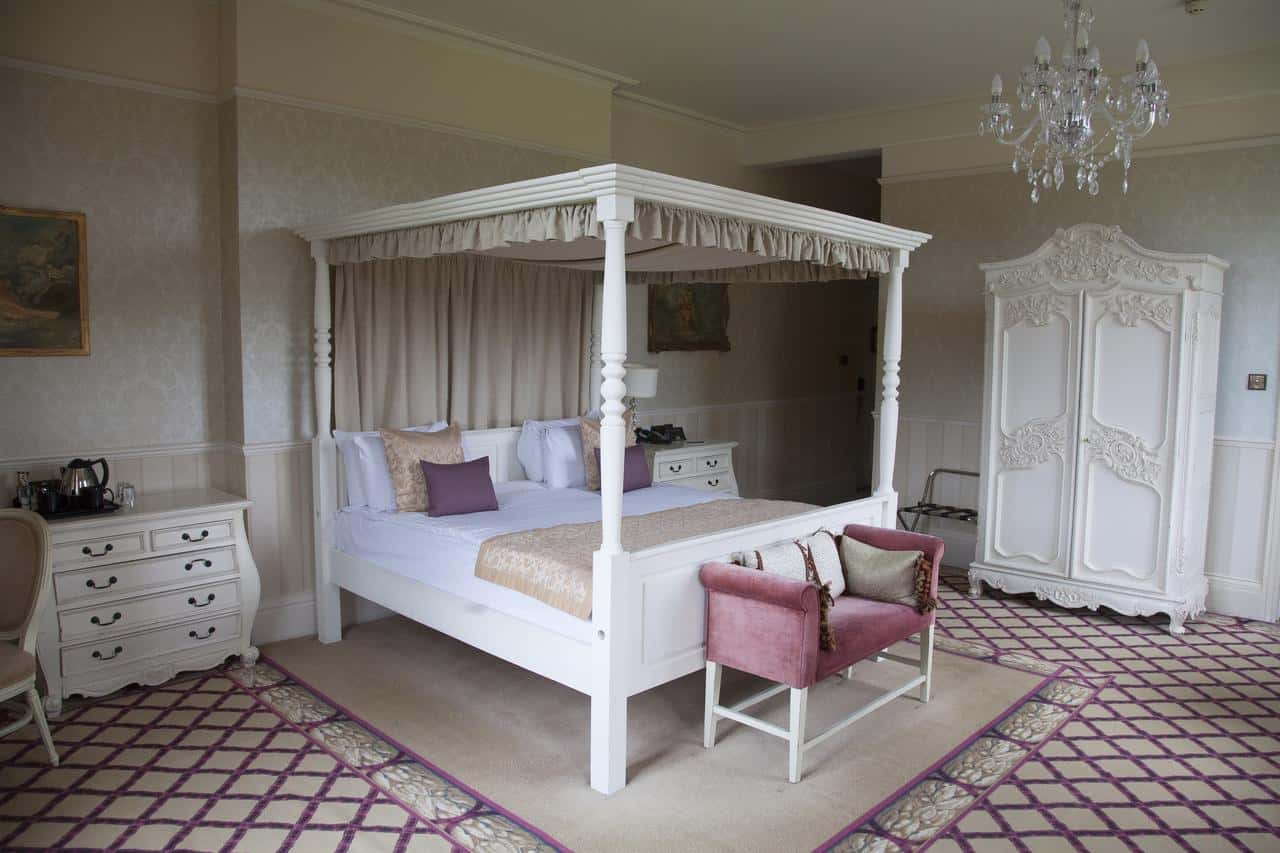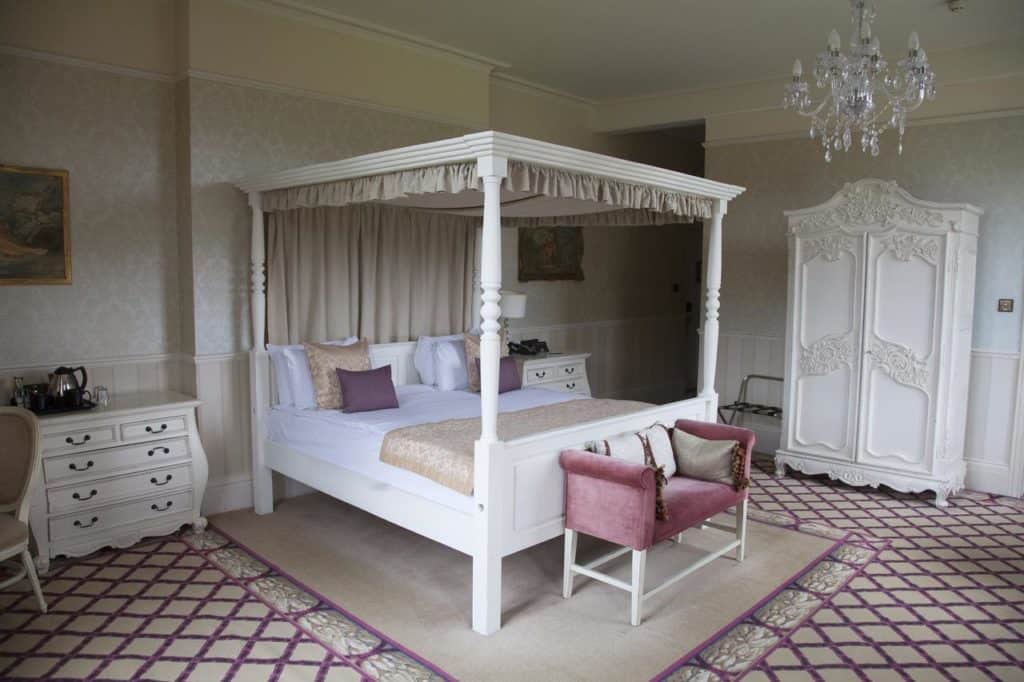 Shendish Manor Hotel features 160 acres of formal gardens, scenic countryside views, leafy golf course, and an elegant restaurant. This accommodation features stylish bedrooms including four-poster beds, open fireplace, grand library lounge, and luxurious modern bathroom with free toiletries. There's free fresh coffee in the lounge plus a golf course snack bar. Each room accommodates 2 adults and 1 child. It is only 5.2 km away from Harry Potter World.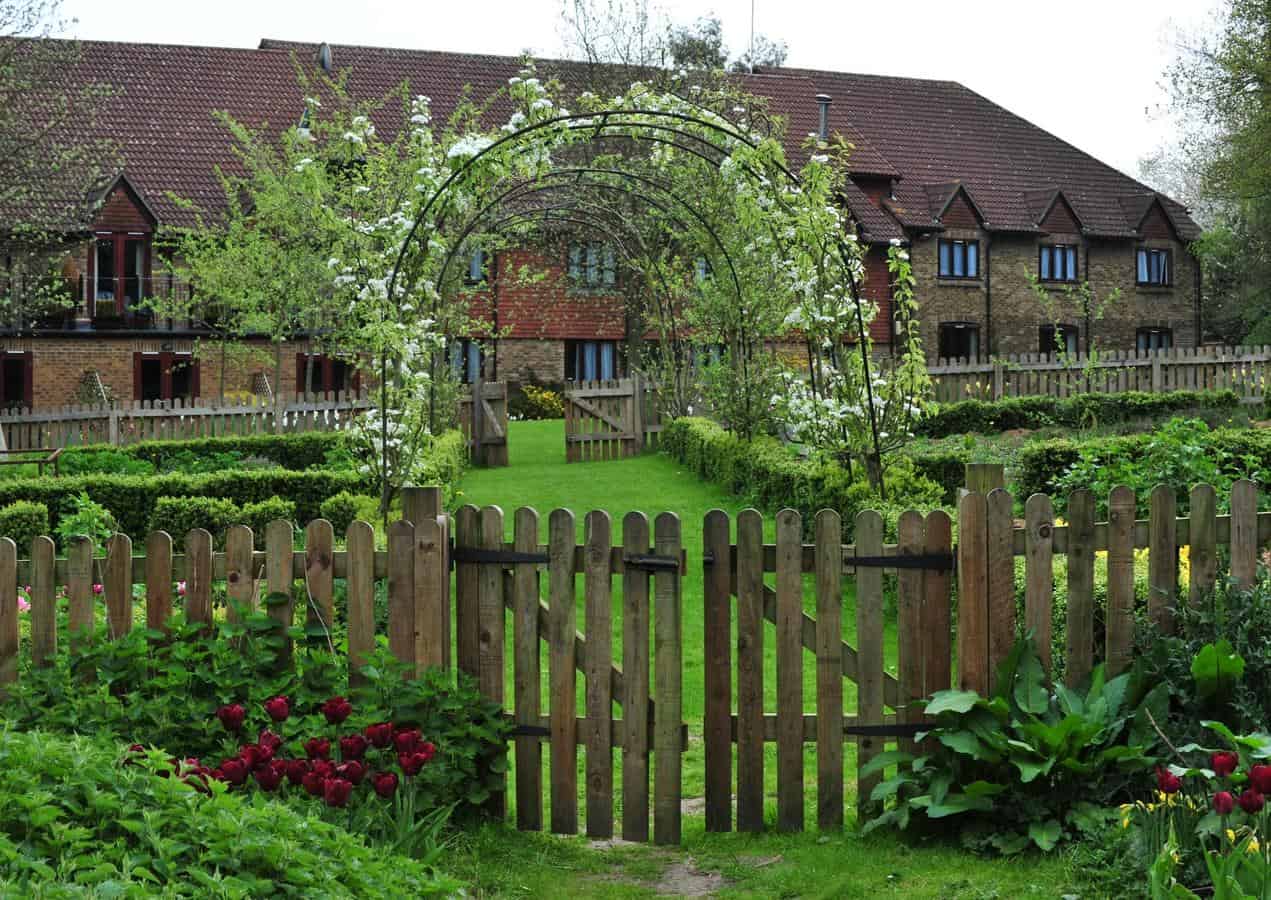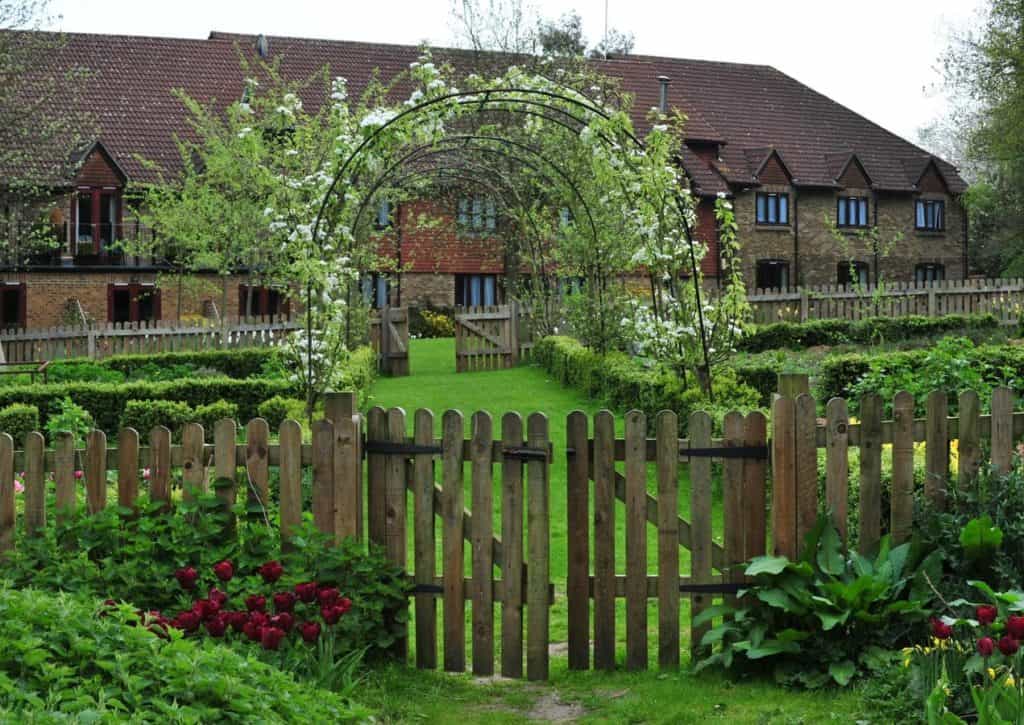 Best Western PLUS Grim's Dyke Hotel is a Garden lodge and Woodland that offers classic period-style rooms with modern options. Computer use is available in the reception area. A magnificent inglenook fireplace lets guest view the croquet lawn and rose garden. Grim's Dyke Hotel boasts a grand entrance hall and traditional Library Bar, with a huge fireplace. This is where Sir William Gilbert, of Gilbert and Sullivan, wrote many of his most famous works. The Harry Potter Studio Tour London is 14.5 km away and 20 minutes by car.
Why not stay in an Airbnb near Harry Potter World?
DIY Harry Potter Break
This is where you book accommodation and tickets separately. This is usually your cheapest option if you are on a budget. We have reviewed the best hotels below to suit all budgets and needs.
Step 1. Book Harry Potter tickets
Ticket only: You can book direct at Warner Bros. Studios | Alternatively, try GetYourGuide if no tickets are available for your preferred date. Their ticket options do include transfers.
Tickets with transfer or guides: We recommend GetYourGuide for these. They are an official, reliable ticket seller for Warner Bros. Studio London.
Step 2. Find a hotel to suit your budget and criteria
If you're looking for accommodation in the capital here's our guide on where to stay in London with kids. They are all located in areas where you are in amongst the action or it's easy to jump on the underground.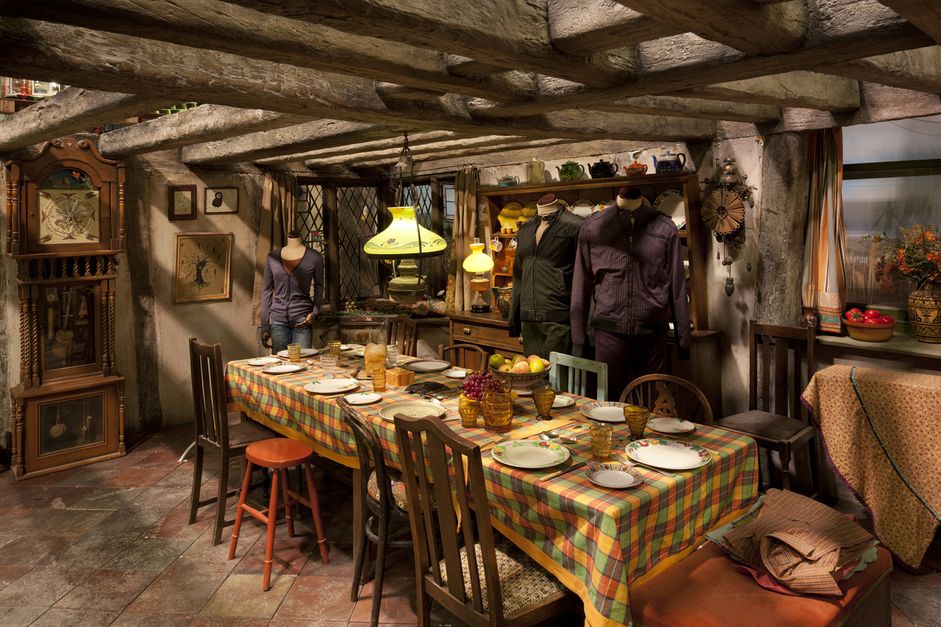 Studio Tour – Ticket Options With Transfer
I highly recommend Get Your Guide for tours if you'd like transport to Harry Potter World. Get Your Guide also offer a price match guarantee.
They also offer premium tours if you're looking for something really special. The tours include:
Harry Potter Studios & Private Transfer from Central London
Warner Bros. Studio London: Tour with Coach Transfers
Warner Bros Studio: Fully-Guided Making of Harry Potter Tour
From London: Warner Bros. Studio Tour with Return Transfer
Harry Potter: Warner Brothers Studio Tour and Transfers
Harry Potter: Warner Bros. Studio Tour with Transfer
Harry Potter: Warner Bros. Studio Tour from King's Cross
Harry Potter Warner Bros. Studio Tour from Birmingham
Harry Potter Studio Tour & Oxford Day Tour from London
Harry Potter Family Package with Transfers from London
London: Harry Potter Studio and Locations Tour
Dover to London & Heathrow Transfer via Warner Bros Studios
London: After-Hours Harry Potter Warner Bros. Studio Tour
Groupon Harry Potter
Groupon regularly run Harry Potter deals. Just be aware these can sell out or be removed at any time.
Current one:
Includes Studio Tour w/Guidebook, Hot Meal & Beer/Wine/Butterbeer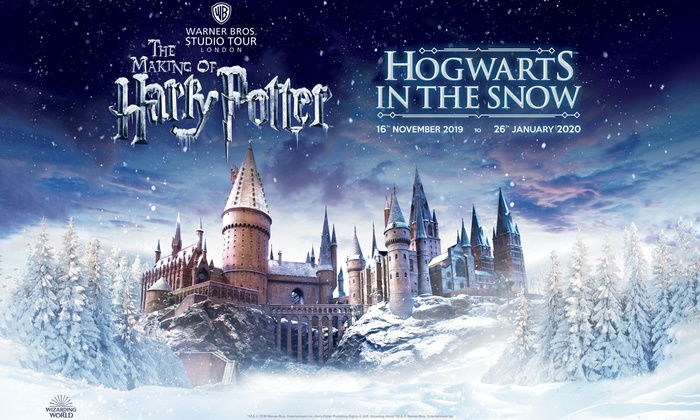 Entry to Warner Bros. Studio Tour London – The Making of Harry Potter™
When: 22 November | 29 November | 6 December
Where: Warner Bros. Studio Tour London, Studio Tour Drive, Leavesden, WD25 7LR
Studio Tour times: 3 p.m. | 3.30 p.m. | 4 p.m. | 4.30 p.m. | 5 p.m. | 5.30 p.m. | 6 p.m. | 6.30 p.m. | 7 p.m. | 7.30 p.m.
Closing time: 11.59 p.m.
Ticket includes: entry ticket to the Studio Tour | one hot meal per guest | a soft drink, glass of wine, beer, or hot drink per guest | a Butterbeer™ per guest
If we find any Harry Potter Tour deals that come up on Groupon we'll add them here.
We include any new Harry Potter offers in our newsletter. Sign up now.
What to look forward to
Since 2012, The Making of Harry Potter has become one of the UK's favourite attractions. Such is the power of the Potter phenomenon. But what does it offer?
The attraction is a three-hour wander around the actual sets featured in the Harry Potter film series – including a stroll down the cobbled streets of Diagon Alley and a peek through the windows of number four Privet Drive.
"Magical" is how many describe it, with 96% of reviews on TripAdvisor rating it either 'Excellent' or 'Very Good'.
Stroll around Hogwart's Great Hall
View Famous sets
Visit Hagrid's Hut, Dumbledore's Office, Gryffindor Common Room and the Wand Room
Watch prop-makers creating wands and amazing costumes and creatures.
Special Effects demonstration, such as the invisibility cloak
Learn Wand Moves
Fly on a Broom Stick
Enjoy a Butterbeer
Duel Death Eaters on the Diagon Alley set (utilise your newly learned wand skills)
Collect Souvenir from the studio shop
See a scale model of Hogwarts and other arts and graphics
Examine the make-up techniques used and creature effects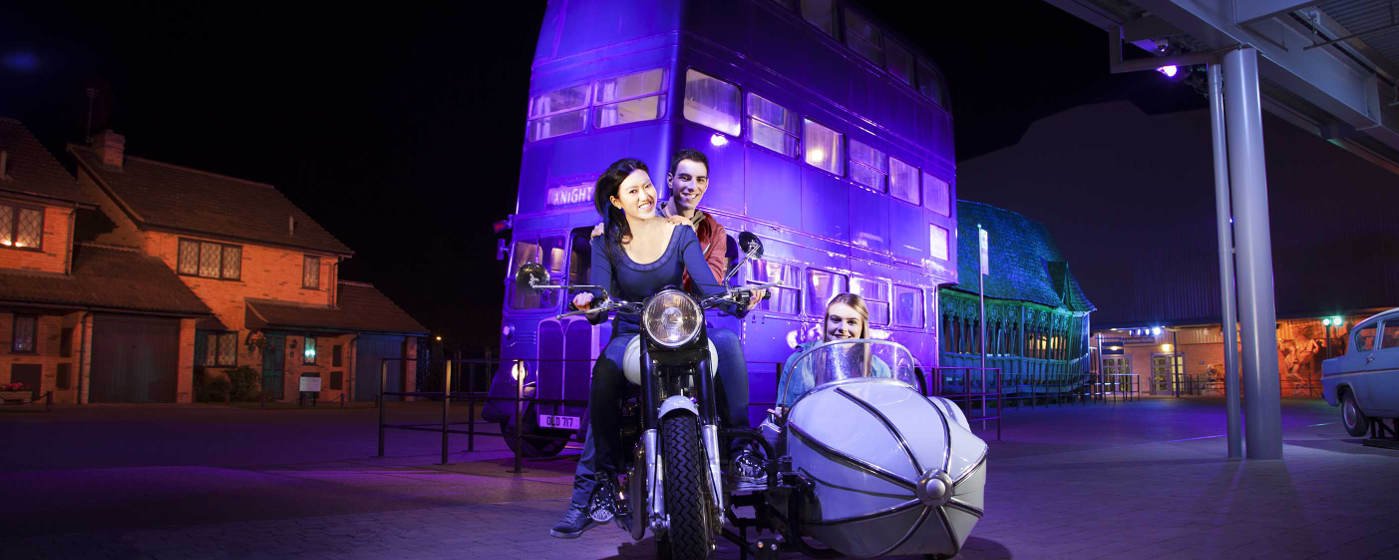 Don't miss
The green-screen broomstick ride is a must. You may not get another chance to taste butterbeer.
But it's the magnificent Great Hall and the scale model Hogwarts that blow most visitors away.
Special Events
Hogwarts in the Snow
Saturday 16 November to Sunday 26 January 2020
2019 will conclude with the return of the popular Hogwarts in the Snow festive makeover.
The festive makeover will see part of the Great Hall transformed for the Yule Ball, the Gryffindor common room dressed for the season and a blanket of filmmaking snow covering the majestic Hogwarts castle model.
Where Is Harry Potter World?
Contrary to the name, the studio is not actually in London. It's just outside Watford, about 20 miles north of the capital, conveniently positioned near both the M25 and M1.
If you're going by train there's a shuttle bus from Watford Junction.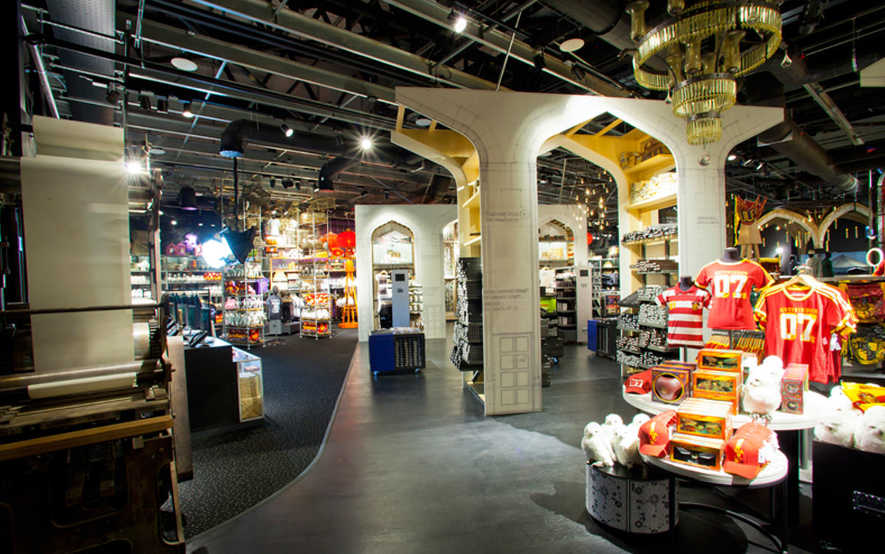 What is the postcode?
If you are using sat nav, use 'Warner Bros. Studio Tour London' or 'Studio Tour Drive' when setting your destination.
As the postcode – WD25 7LR may not work on some systems.
Warner Bros. Studio Tour London
Studio Tour Drive
Leavesden
WD25 7LR
Map Location
How Long Is The Harry Potter Tour?
The average visit to the Studio Tour lasts approximately three and a half hours, although there is no limit imposed on your time at the attraction.
You can also spend time relaxing in the studio cafe or browsing gifts and souvenirs in the studio shop.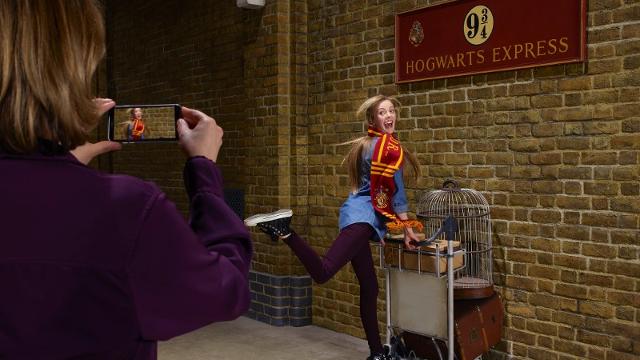 Is parking free at Harry Potter studio tour?
Yes, free parking is provided in a car park directly outside the Studio Tour.
The nature of the attraction means that you cannot return to the car park until the end of their visit.
How do I get to Harry Potter World by train?
The Studio Tour's nearest railway station is Watford Junction and direct services arrive there from both London Euston (20 minute journey) and Birmingham New Street (1 hour journey).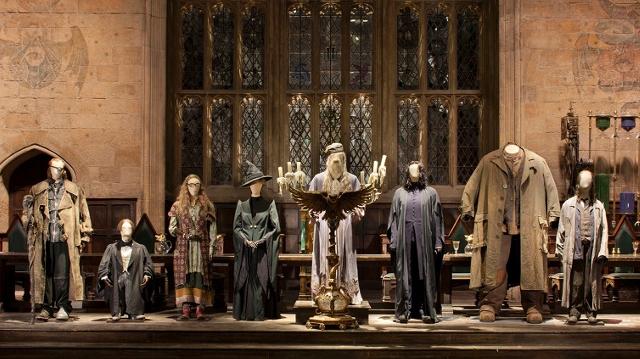 Can you take your own food to Harry Potter world?
Yes. You are not allowed to consume food or drink once you are on the tour until the 'Backlot' area where there is a large cafe.
You can take food inside but can't consume while on the actual tour.
More useful info:
The Warner Bros. Harry Potter Studio Tour is a 5* attraction that all Potter fans must visit at least once. It has a 5/5 Trip Advisor rating based on 38,000+ reviews with a Certificate of Excellence Award.
We have based the package on school holiday dates which is perfect if you want to explore other parts of London during your stay.
Best age for kids?
The Making of Harry Potter is good for children of all ages, but we'd suggest 7 year-olds and upwards will get the most out of it. Under 5s go free.
Harry Potter Studio Reviews
Unsurprisingly this tourist attraction is winner of a coveted Certificate of Excellence on TripAdvisor (5/5 Trip Advisor rating) and famous around the world for providing unparalleled 'wow' moments to Potterheads from across the globe!
Check some of these reviews out – useful tips as well.
Coming from Wales we chose Monday 25/02/2019 the first day of the Welsh February Half Term. The English half term was the week before. This meant that the studios were not to busy.
If you are travelling from afar, I would recommend staying overnight at the Holiday Inn Express Watford Junction, 2 minutes walk from the train station.

The following morning we caught the 9:00 am bus outside Watford Junction train station directly to Warner Brothers studios for only £2.50 per person return, great value for a 15 minute journey.
Tip, upon arrival, we left our belongings at the cloakroom and were given a receipt for collection.
I chose The Harry Potter Studio tour for a birthday present for my daughter.

My daughter was given a birthday badge and we had an amazing day, took lots of photographs, ate in the restaurant drank butter beer. Staff were very engaging and they noted the birthday badge and made her day special simply by asking what she had seen and what she was looking forward to seeing. An added bonus was that there were staff there who worked on Harry Potter and Fantastic Beasts sets, who brought to life the various props and challenges to pull it all together.

There are three shops the largest is the last, however I would recommend visiting all as they all have something different to offer, so don't miss out that vital keepsake as a great memory of your day. I purchased the digital guide which was gave audio information on the various sets to be seen.

To really appreciate the tour give yourself at least 4 hours add another hour if you are stopping for lunch. There is plenty to see and you can take the tour at your own speed.
It really is a magical experience and something my daughter and I will remember with great fondness.
So if you have a special someone, book early and share this magical experience with them..
Tickets (SOLD OUT); Golden Tours
We had tried to purchase tickets a month in advance for 4 with no luck. Everything was sold out for the day we wanted to go. My wife went through Golden Tours and got tickets-thank God!!

One suggestion (TIP) she did was check the package that included the 4 hour hop on/hop off bus. There were enough tickets on this package and she was able to snag and purchase. The other packages that did not have the 4 hour hop on/hop off were all sold out.

This package was slightly higher, but not much, and we wanted to be guaranteed to have tickets for this trip. Others have stated to check the Warner Brothers Website a week before your desired enter date- for released tickets, but we did not want to take a chance of missing this opportunity, so we purchased through Golden Tours. Traveling all the way to the UK, this tour was a must, and did not want to miss out- we were planning and looking forward to this attraction, and ready to enjoy!
Magnificent! Worth Every Pound!
In short, the entire experience was simply outstanding and worth every pound. This was our first visit so here are some first-timer tips. 1) Go online and try to purchase the first studio entry time. The tour begins in Hogwarts' Great Hall where you're given a brief period of time to browse before the next timed group enters.

Once beyond the Great Hall, you are free to take all the time you want to explore the rest of the sets/stages. 2) We took a train from Euston Station in London to Watford Junction. The trip took 15 minutes. At Watford Junction, we took the Warner Bros. Harry Potter coach to the tour.

That drive was about 10 minutes in length. A roundtrip coach ticket was 2.50 pounds cash per person paid to the coach driver. Well worth it. 3) Buy the digital audio guide, which includes a set of headphones and audio device you wear around your neck.

The tour is earmarked with 26 different points of bonus material/interviews/photos you hear as you walk the grounds. 4) Try not to rush; enjoy the moment. Even though we went on what was described by employees as a busy day, we took our time, read and looked at absolutely everything, and spent a total of 7 hours at the studio. A truly magnificent experience for Harry Potter and filmmaking fans.
Harry Potter Videos
Here's a good video summarising what the tour is all about.
See the Forbidden Forest in 360 Degrees!
An excellent fan video showing an in-depth review of the full experience
Harry Potter Bargains to Make the Day Extra Special
Want to make the day extra special? Get in the mood with these Harry Potter classics.
Related Links
[do_widget id=black-studio-tinymce-27]
[do_widget id=black-studio-tinymce-26]
See Also
Harry Potter Gifts (Buyer's Guides)
Looking for the perfect Harry Potter gift? Browse a collection of the best Harry Potter gifts. These cover everything from clothes to toys and everything in between.
If you're thinking about a trip to Warner Bros. Studios check our guide to the best hotels near Harry Potter World. Hogwarts in the Snow is coming back!
Harry Potter Clothes (Where To Buy)
If you're on the look out for Harry Potter clothes for any member of the family – try these sites, the links will take you to any Potter themed clothes they stock. You might even pick up a bargain!