In this post I'll show you loads of amazing Christmas crafts you can make with the kids.
I can guarantee they (and you!) will enjoy making these.
Let's get started!
Fingerprint Christmas Lights
So cute and this idea can be used for Christmas cards, gift tags, anything really.
It's also extremely cheap to do using any paints you have spare.
More info: Crafty Morning
Candy Cane Vase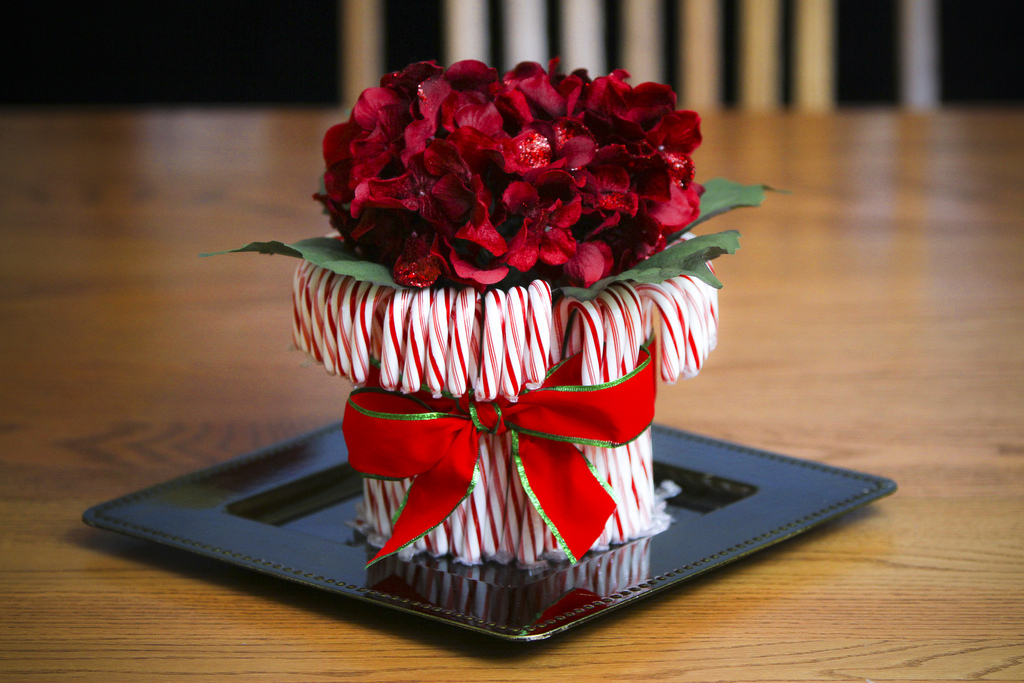 Photo by Redcorn Studios
This is a very easy and festive way to not only decorate your house, but is also perfect for table decor!
If you already have a flowering plant, you can spice it up with this candy cane addition.
All you need is a vase, candy canes, tape or rubber bands and holiday ribbon.
Almond Bird Christmas Ornament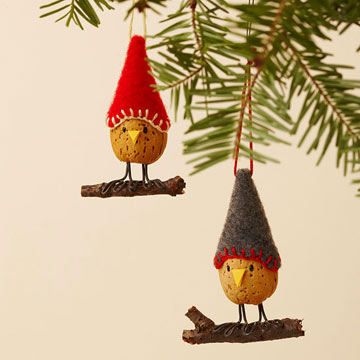 Info Here: BHG.com
Cute and simple, these little birdies will add a little accent to your Christmas tree decor!
Christmas Ball Wreath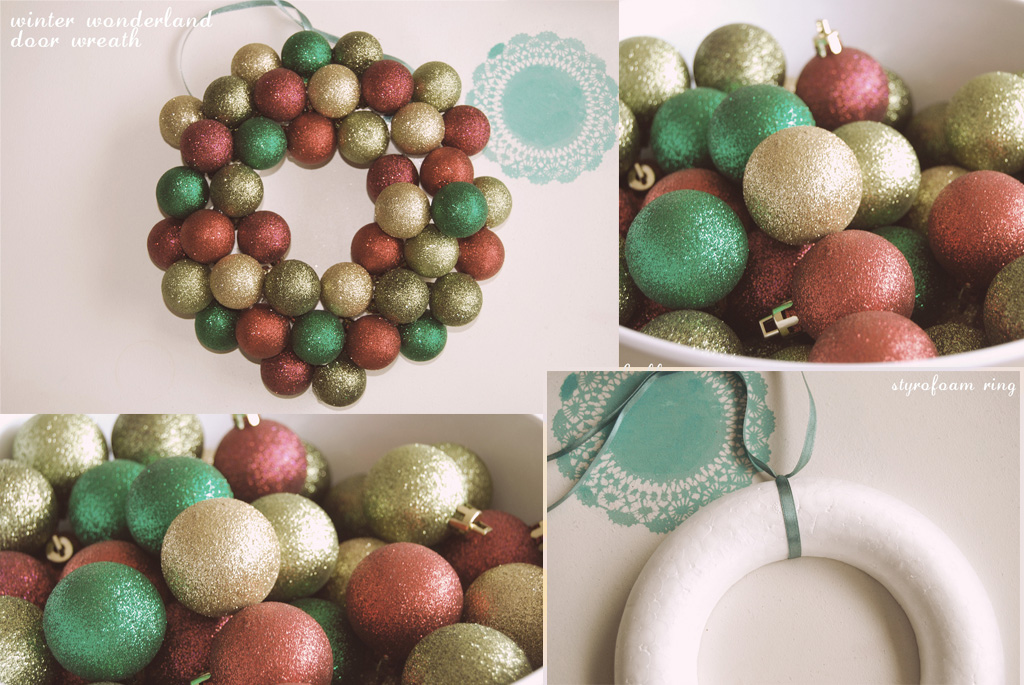 Photos by happy_serendipity
This is a great idea for all those unused or worn decorations.
If you have glitter, you can add some new life to them, then, attach to a Styrofoam wreath with hot glue or paper clips.
Finish it off with a nice ribbon to hang it on your door.
Yarn Ornaments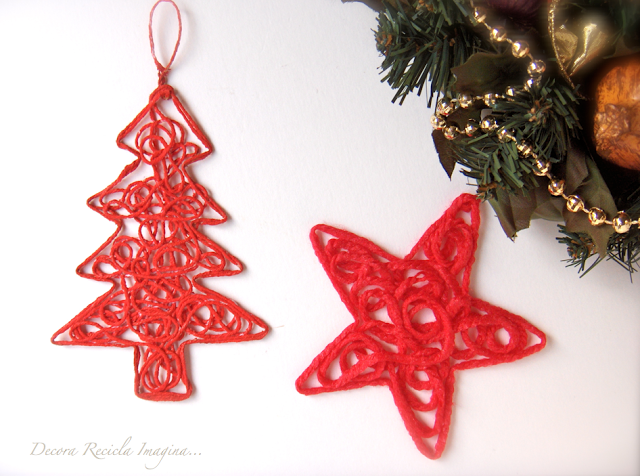 Info Here: Decora Recicla Imagina
Lovely idea to use bright coloured yarn and a little imagination to create these lovely ornaments.
Winter Jars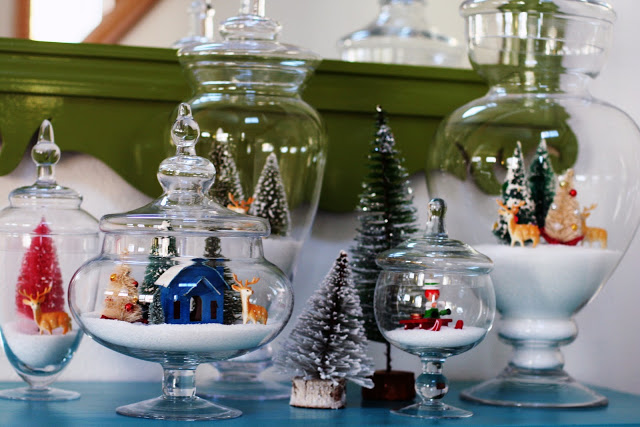 Info Here: A Bit of Sunshine
These apothecary jars are a lovely way to decorate the house and the possibilities of what to add inside are endless!
Baby Food Jar Snow Globes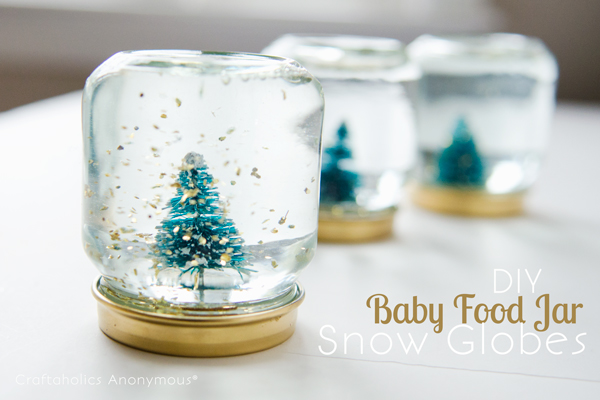 Info Here: Craftaholics Anonymous
These wonderful snow globes are a great way to recycle those small jars from baby food.
You can also use larger jars with bigger scenes inside.
Tin Can Snowman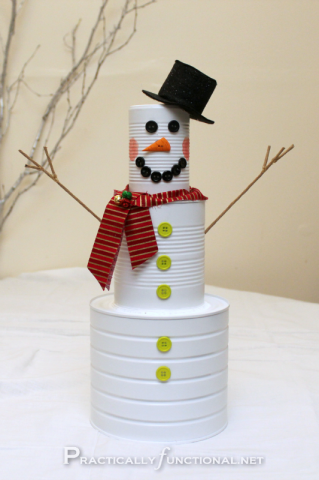 Info Here: Practically Functional
Another reuse from things you already have in your home, tin cans!
Grab some paint and details, and voila: you've got a snowman!
Felt & Candy Cane Mice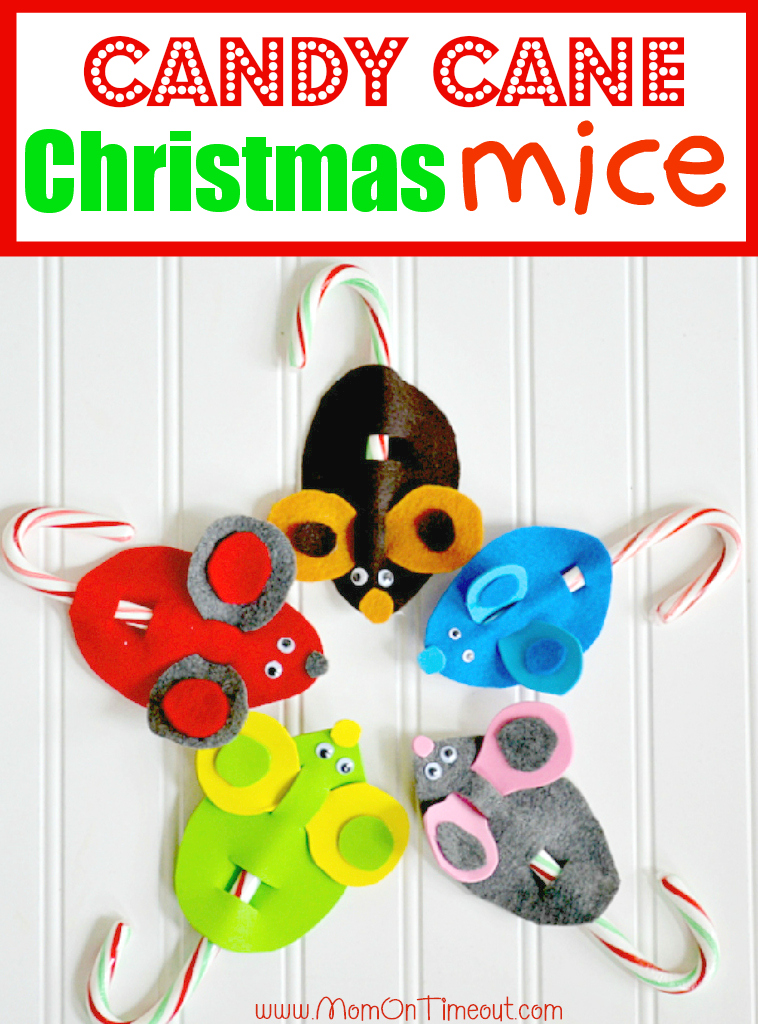 Info Here: Mom on Timeout
What a lovely way to add a little cuteness to a candy cane!
You can experiment with colours of material, will be a fun craft time with the children.
Yarn Ornaments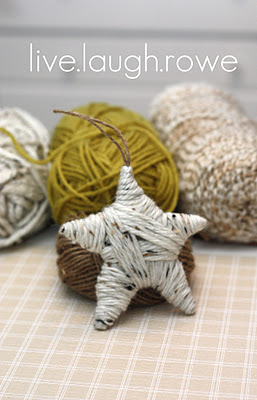 Info Here: Live Laugh Rowe
Have a little yarn left over from a project? Have a lot of yarn left over from a project you never got around to?
This lovely idea will give that yarn a new life by turning it in to ornaments!
You can make stars, snowmen, reindeer, all you need is a few items and imagination!
Wire & Bead Ornaments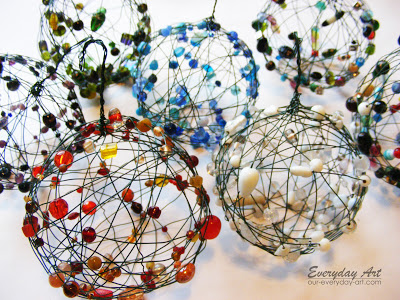 Info Here: Our Everyday Art
These are fantastic with all sorts of beads and will keep the kids occupied for hours!
Toilet Roll Tree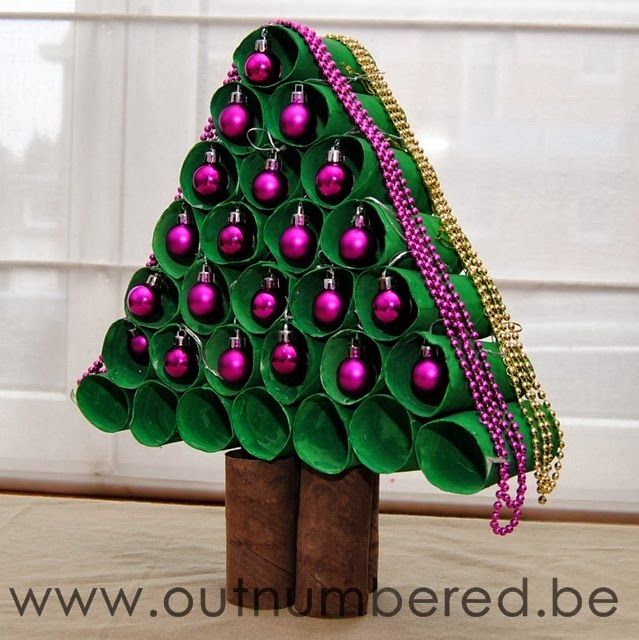 Info Here: Outnumbered by Kids
There's plenty of time to save up all those toilet rolls for this little project!
The kids will have so much fun painting and decorating the tree!
Gnome Pine Cone Ornaments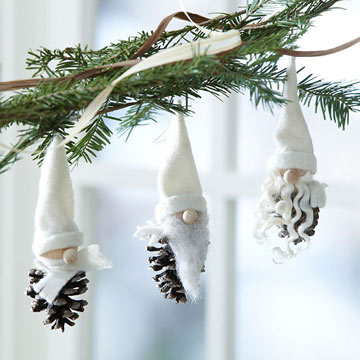 Info Here: BHG.com
Cute and fun idea for using pine cones to add a little variety to your ornaments!
Rolo Snowman & Santa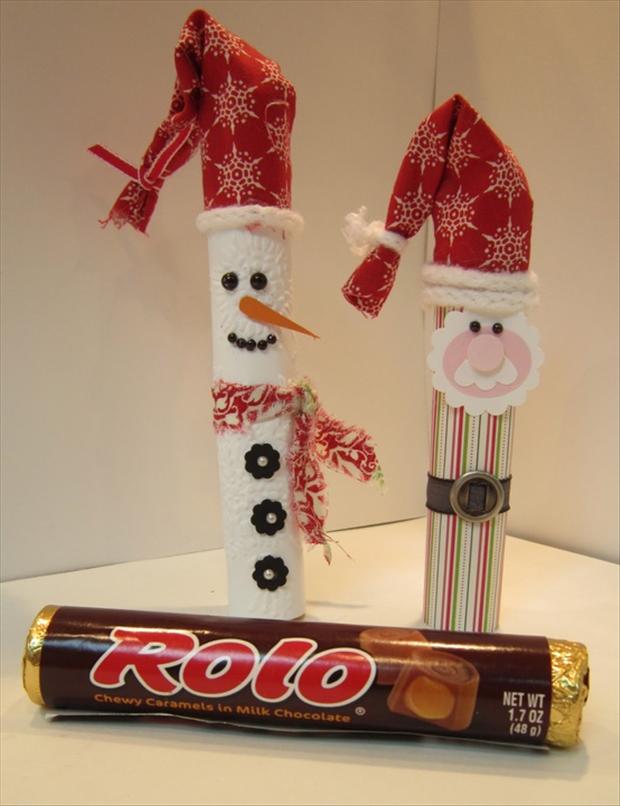 Info Here: smsread.com
Wrap up your children's (and your) favourite sweets in wrapping paper, decorate it and make Santa or a Snowman, then hang it on the tree!
Through the holiday season, you'll always have some chocolates to snack on in the Christmas tree.
Cookie Shape Wreath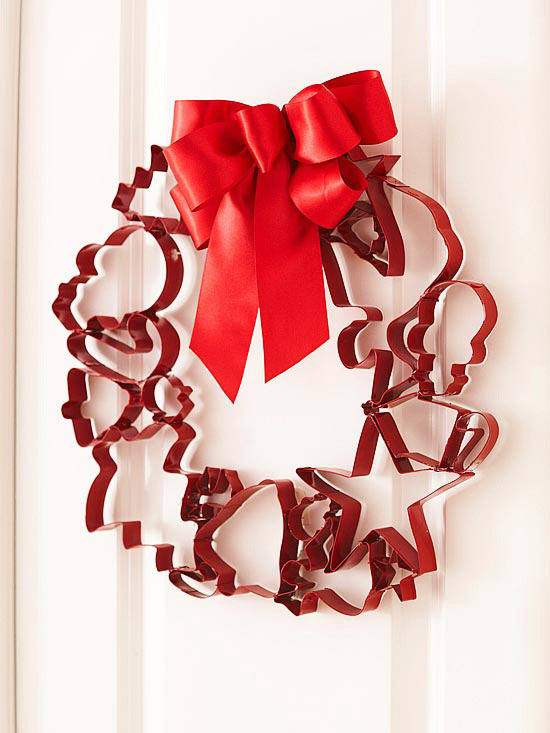 Info Here: BHG.com
If you have some cookie forms to spare, this wreath is for you!
You can colour the shapes and use certain moulds, to create this lovely and original wreath!
Santa Lego Land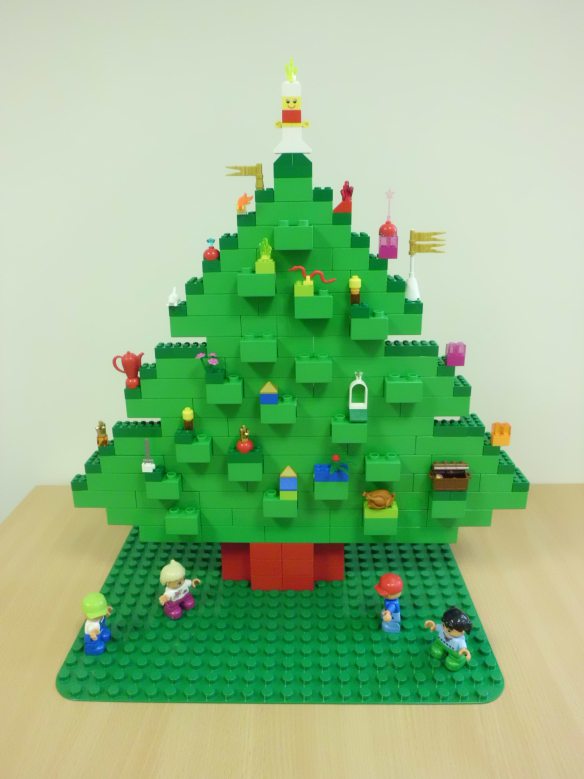 Info Here: Lego Education UK
Kids love Lego? Why not incorporate it in creating a festive Christmas Tree?
3D Noodle Christmas Trees
All you need is cardboard, cone, glue and some noodles.