This the most comprehensive guide to Alton Towers deals (and ticket only options) on the web.

In a rush? Here's quick links to compare deals:
1. DIY (Book hotel & ticket separately)
Step 1 – Compare hotel deals near to Alton Towers Resort
Step 2 – Book cheapest park tickets direct
2. Package (hotel & ticket in one booking)
Your best option for a package is to book direct at Alton Towers.
They often have offers on including 2 days at the park for the price of 1.
If you have time, do read the whole guide for offers and top tips.
Alton Towers Current Offer 1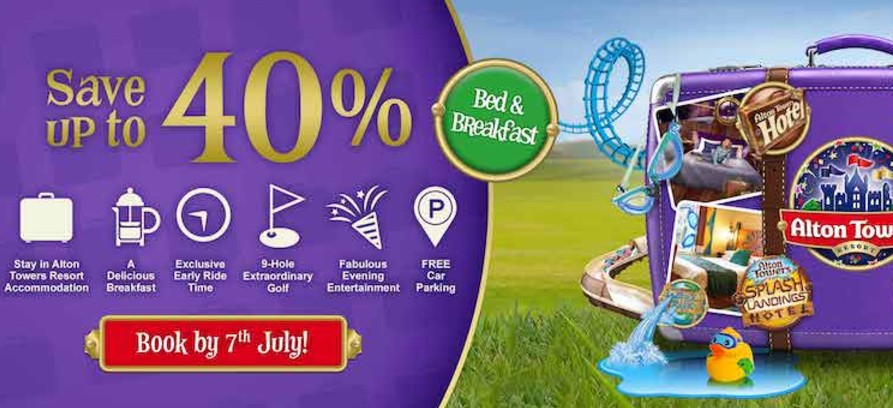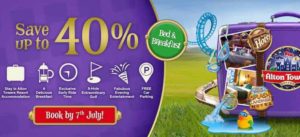 ***Alton Towers B&B – Up to 40% OFF With Secret Code***
Package Includes:-
Overnight stay at one of the following resort Hotels, Splash Landings Hotel, Alton Towers Hotel or
Enchanted Village lodges
Breakfast
FREE Parking (Worth £10 a day!)
9 holes of crazy golf
Evening entertainmentThis offer is available for the whole season, including summer hols.
Here are dates and prices; (2) = 2 adults (4) = 2 ad 2 chSplash Landings Hotel
WAS £138 NOW £84 (2) WAS £159 NOW £97 (4)
June 9-13 16/17/19/20/23/24/30 July 2/3 7-10 14/18 September 1-3 October 4
WAS £158 NOW £96 (2) WAS £172 NOW £109 (4)
June 14/21 July 5/2 September 6/13/19/20/27
Summer Holidays – WAS £198 NOW £120 (2) WAS £211 NOW £133 (4)
July 21-26 28-30 August 1/2 4-9 11-16 18-23 25-30Alton Towers Hotel
WAS £143 NOW £87 (2) WAS £164 NOW £100 (4)
June 9-13 16/19/20/23/26/27 September 3/8/12/15/22/26/29
Summer Holidays – WAS £248 NOW £150 (2) WAS £261 NOW £163 (4)
July 21-26 28-30 August 1/2 6-9 11-16 18-23 25-30Enchanted Village Lodges
WAS £168 NOW £102 (2) WAS £189 NOW £115 (4)
June 9-13 16-20 23/24/27 July 2/10/14/16/17/18 October 6
Prices correct at time of publishing but subject to change
Alton Towers Current Offer 2

***2ND DAY FREE WITH ALTON TOWERS HOLIDAYS***
Enjoy a family getaway to Alton Towers and make memories that will last forever!
You'll get an overnight stay in themed Resort accommodation or a nearby partner hotel, a delicious breakfast, fabulous evening entertainment, free 9 hole round of Extraordinary Golf* and 2 days entry into the Theme Park.
You and your tiny tots can explore CBeebies Land, while older guests can experience Wicker Man: the world's first rollercoaster fusing wood with fire! Click here>>
Alton Towers Hotel & Tickets Deal
Want to stay at a resort hotel?

Get a combined package through Alton Towers Holidays staying at the Alton Towers Hotel which is situated within the theme park, plus park tickets from just over £77pp.
Example package from Alton Towers :-
Based on July 2019 Summer holiday dates
1 night stay
Fabulous evening entertainment
FREE car parking
Leave your bags early at the Hotel
A delicious breakfast
Your 2nd Day FREE in the Theme Park
Early access to selected rides and attractions
Based on 2 adults and 2 children sharing
Total price from £310.05
Price breakdown:
£310.05 / 4 = From £77.51pp
Book here!
There are other resort accommodation options including Splash Landings Hotel, CBeebies Land Hotel, Enchanted Village Lodges, Enchanted Village Treehouses and brand new for 2019, Alton Towers Stargazing Pods from £88pp.

Alton Towers Off-Site Hotel & Tickets Deal
Want a cheaper combined package?

Get a combined package through Alton Towers Holidays staying at an off-site hotel which is situated near the theme park, plus park tickets from £42.25pp.
Example package from Alton Towers Holidays:-
Based on July 2019 Summer holiday dates
1 night stay
Off-site hotel (24 miles from theme park)
2nd Day Free Park Entry
Breakfast
Based on 2 adults and 2 children sharing
Total price from £169
Price breakdown:
Book here!
DIY Alton Towers Package
Want to save £s and book your hotel and park tickets separately?
Step 1. Hotels Near Alton Towers – Find a hotel to suit your budget and criteria.
Like saving money? We search up to 200 hotel sites to help you save up to 30% – show Hotels Near Alton Towers
Then once you've found a hotel, don't book it just yet, first check and see if Alton Towers has tickets available on the day you want to visit.
Step 2. Book Alton Towers tickets direct
CLICK HERE TO BUY YOUR ALTON TOWERS TICKETS

Once you've got your tickets go back and book your hotel.
Sample Booking With Travelodge
CLICK HERE TO BOOK WITH TRAVELODGE

Example Package:-
Based on school summer holiday dates
1 night off-site hotel stay
Based on 2 adults and 2 children
£25 (hotel- saver rate) + £132 (tickets) = £157 / 4 = £39.25 per person
Book park tickets here!
Book Travelodge here!
Where is Alton Towers?
Alton Towers Resort is between the M1 and the M6, about 15 miles east of Stoke-on-Trent. There is no train station nearby, so visitors arriving by public transport come by bus either from Stoke or Uttoxeter, though services are limited.
What age range is best?
With many of the UK's big park attractions found in the south of England, Alton Towers is more-easily accessible to the rest of the island's thrill-seekers. Perhaps that's why it's the UK's most visited theme park.
It has a fair reputation for white-knuckle rides with some of the world's best rollercoasters including Air, Nemesis and Oblivion. However, there is loads to do for kids of all ages, and with recent additions like CBeebies Land younger children will not miss out.
Of 40 different rides available at Alton Towers, seven require the rider to be at least 1.4 metres high and a further six require them to be over 1 metre. The park attracts a lot of families with over 8s but there is still plenty that under 8s will enjoy – though perhaps not as much as at Legoland.
Alton Towers Opening Times
The opening times vary depending on a lot of factors! Visit their site for more info on opening times.
You can view the operating calendars for Alton Towers Resort Theme Park, Waterpark, Extraordinary Golf and Spa.
The opening and closing hours vary depending on off peak and peak operation. We recommend guests to keep an eye on the website for updates.
c
Thrill rides including Rita, Nemesis, TH13TEEN, Oblivion
Runaway Mine Train
Ice Age 4D Experience
Twirling Toadstool
Mr. Bloom's Allotment
In The Night Garden Magical Boat Ride
Postman Pat Parcel Post
Tree Fu Tom Training Camp
Octonauts Rollercoaster Adventure
CBeebies Land
Waterpark
Enchanted Forest Tree Top Quest
Extraordinary Golf
Alton Towers Spa
Wicker Man at Alton Towers
Galactica at Alton Towers
Alton Towers Queue Times
The wait for each ride is displayed on electronic boards around the park, as well as at ride queue line entrances.
Visit Alton Towers ride times page to see current wait time.
The busiest times are naturally UK school holidays – Easter, Summer and Half Terms.
Alton Towers Map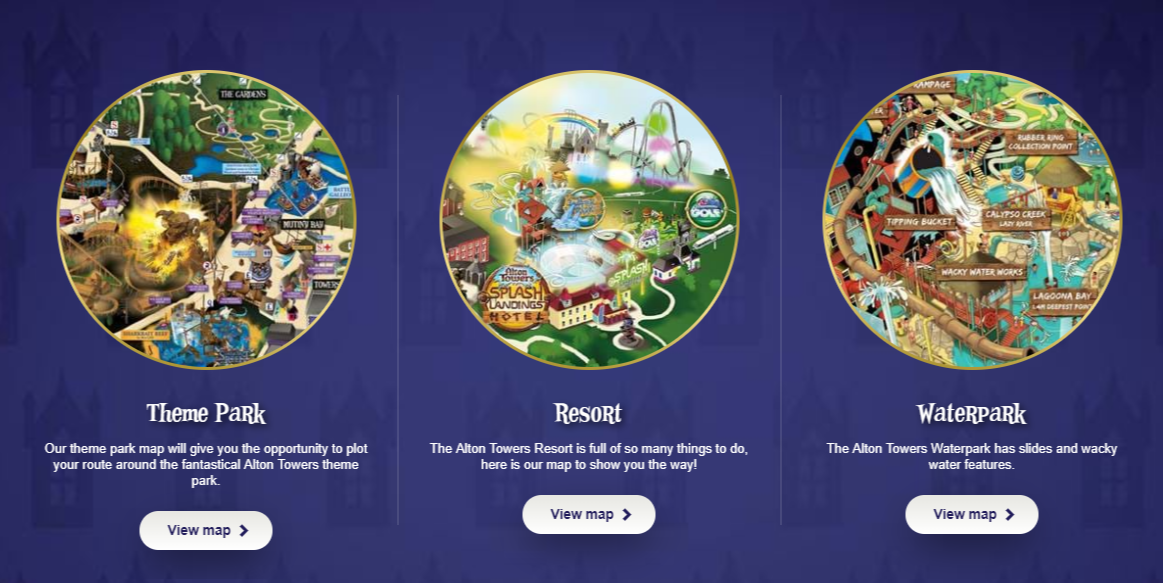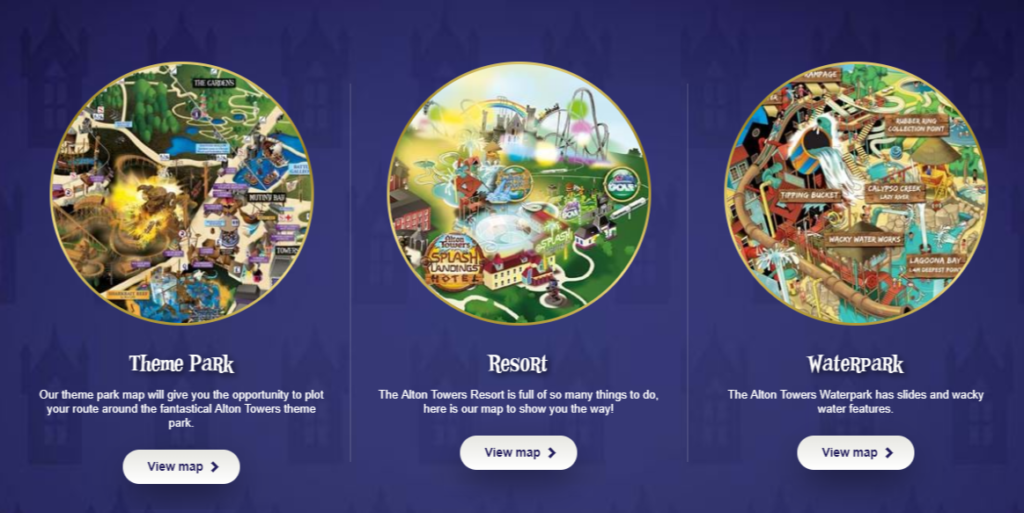 Alton Towers Videos
Alton Towers Photos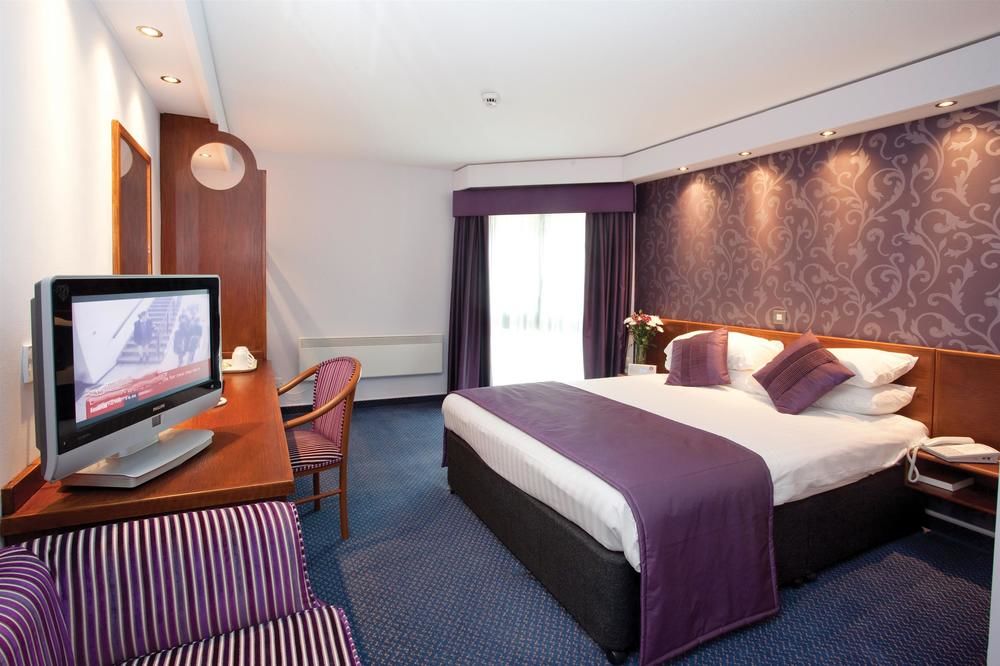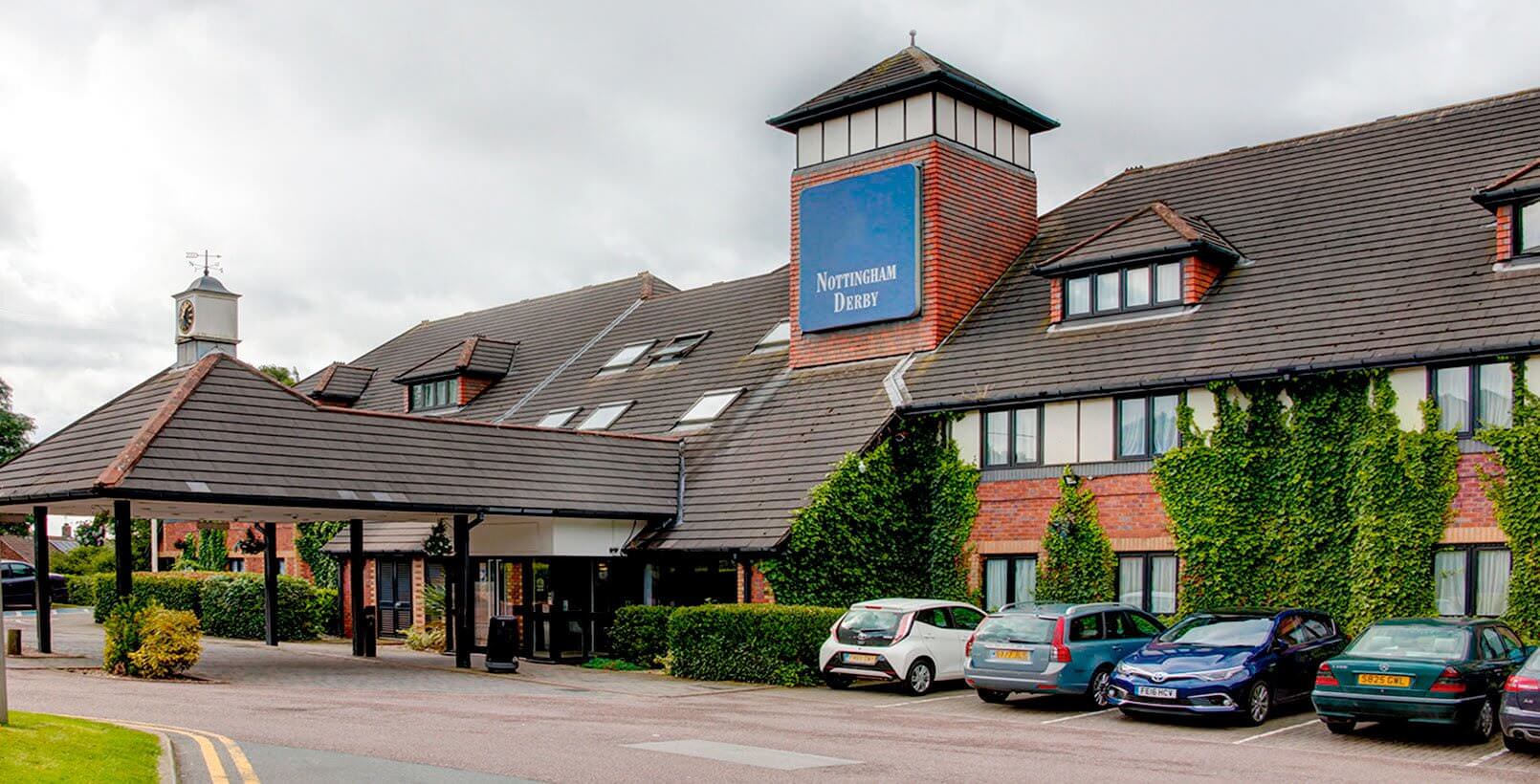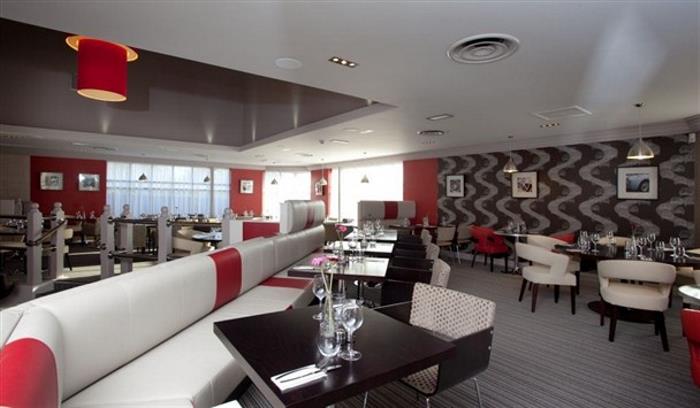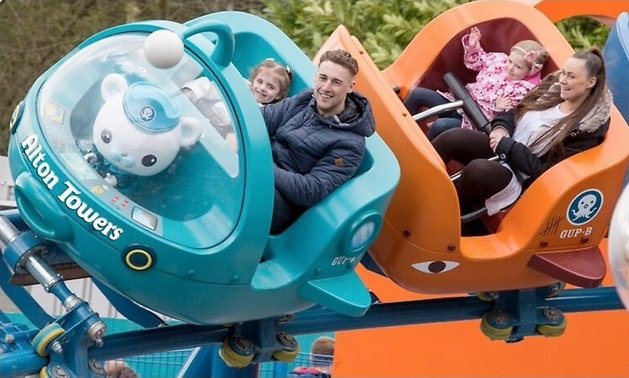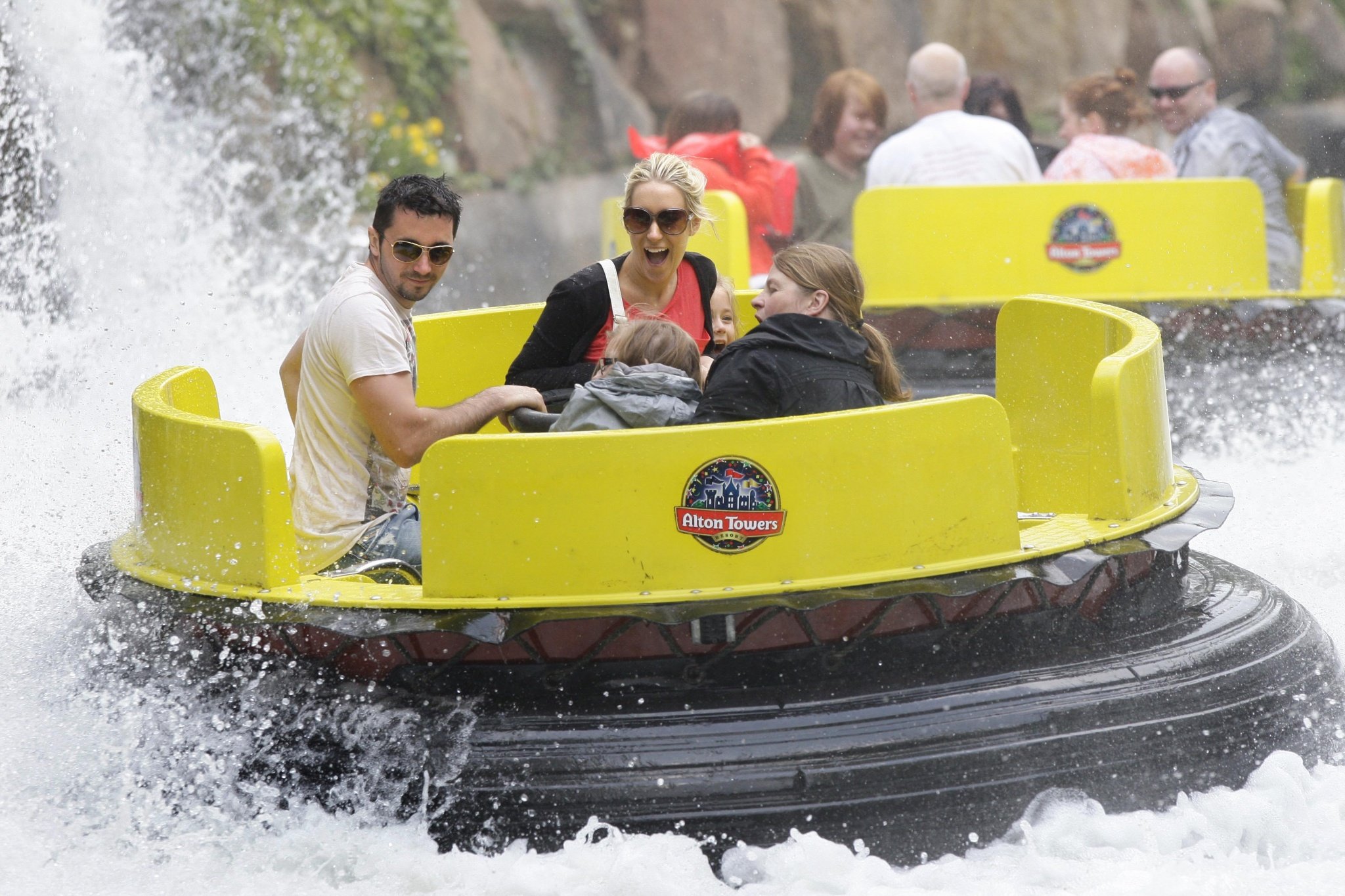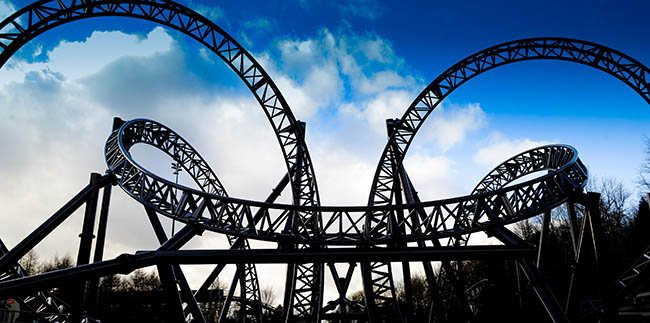 Other Theme Park Break Deals
If you're looking for an exciting short break at a top UK theme park or attraction, you've come to the right place! FamilyBreakFinder has plenty of deals for you to check out in our Attraction Breaks section! Click here>>