For this post, I have put together a collection of the best clothes rails currently available. Check out all my best buys for bedroom accessories.
Show Today's Top Deals
These are today's top deals and bestsellers for Clothes Rails.

Do you struggle for storage space? Or would you like to display some of your favourite hanging garments? A clothes rail could be the perfect solution.
Some clothes rails can be a great option for a freestanding open wardrobe, whilst others are simple in design, easy to assemble and could be used for displaying garments in a pop-up shop or at a car boot sale.
A clothes rail is also a great option for the hallway to help keep it tidy and organised so look for styles that incorporate shoe racks or hooks for bags.
See my top buys for more clothing storage solutions – the best buys for a corner wardrobe and collapsible laundry baskets.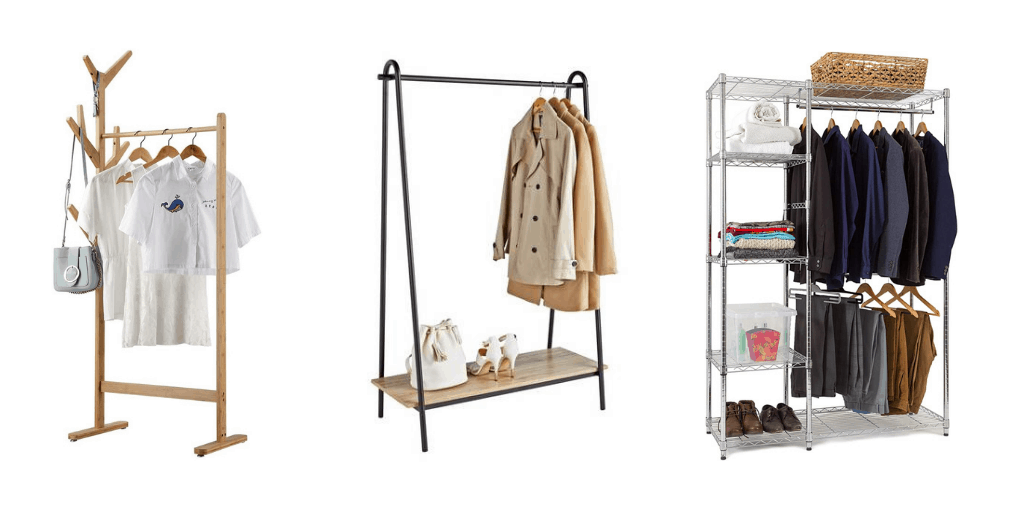 Let's get started!
Heavy Duty Clothes Rail – QL-SHELF
Super stylish free standing clothing rack assembled from industrial metal pipes.
Sturdy and decorative.
Two of the four universal wheels can be locked so that you can fix the racks or push it to go outside for drying clothes.
Ideal for displaying garments.
Chrome Heavy Duty Clothes Hanging Rail – Racking Solutions Store
This multi-purpose clothes storage system, comes complete with garment hanging rails.
Each shelf can hold up to 100Kg, so ideal for shoes / hats or other boxed items.
Comes flat packed for easy delivery and assembly.
Great free standing wardrobe option.
Bamboo Single Rail Clothes Rail with Side Display Stand – LANGRIA
Wooden clothes rail which is modern and functional.
The single-rail garment rack can be used to organise your everyday or seasonal outfits.
The side coat stand, which features 6 branches with 8 hooks, is perfect for hanging your coat, jacket, handbag, umbrella and more.
Heavy Duty Metal Clothes Rail & 8 Hook Garment Stand with Shoe Rack – Vivo
A sturdy clothes rail with two shoe rack layers for storing your shoes as well as 8 round edged hanging hooks to ensure you clothes don't get torn.
Made from strong steel construction this would be ideal for a bedroom which doesn't have enough space for full wardrobe
Heavy Duty Freestanding Clothes Rail – The Shopfitting Shop
This extra long 6ft x 5ft clothes rail can be flat packed for easy storage & transportation.
Requires no nuts and bolts or tools to assemble.
Finished in a tough black coating.
Suitable for home use, retail stores, shop-fittings, Schools, Colleges or theatrical environments.
Best Kids Clothes Rail – Liberty House Wooden Fairy Dress Up
Lovely sturdy item with fantastic reviews.
72% of buyers gave this 5 stars.
Easy to assemble.`
2 shelves with plenty of room for dresses.
Clothes Rail with Wood Effect Shelf -Argos Home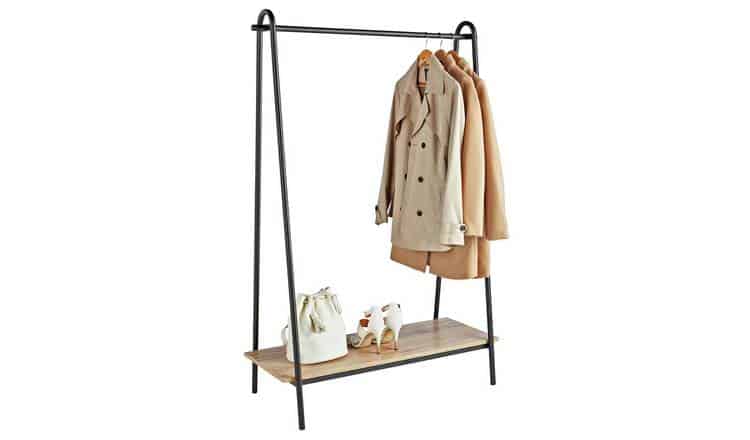 A modern metal clothes rail with a simple, stripped-back design perfect for creating a relaxed look in your home.
The sturdy black metal v-frame gives it a trendy industrial style, while the wood-effect shoe shelf has a more home-built, natural appearance.
Ideal for your hallway or bedroom.
Easy to assemble
Best Budget Buy!
Ikea Clothes Rail With Shelves – Nikkeby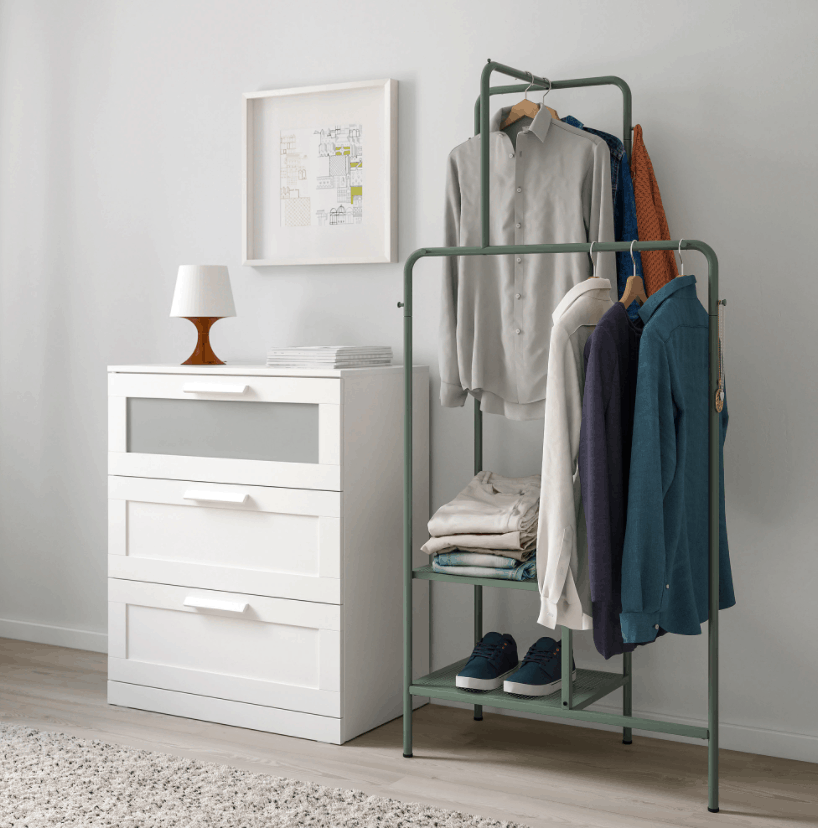 A multi-functional clothes rack which is perfect to hang clothes and organise the clutter in your bedroom or hallway.
It has multi rails and hooks and shelves for extra storage space.
Can be used with hanging clothes and bags as well as folded clothes and shoes.
Today's Top Deals & Bestsellers
Bedroom Accessories – Best Buys