For this post, I have put together a collection of the best long hot water bottles currently available.
Our Top Pick
My personal recommendation is for the No products found. because it gets fantastic reviews for its functionality and comfort, It includes a strap so you can go hands-free – useful given its size and keep in place through the course of the night. It'll keep warm for eight hours and comes in a wide variety of designs for both children and adults.
Show Today's Top Deals
These are today's top deals and bestsellers for long hot water bottles .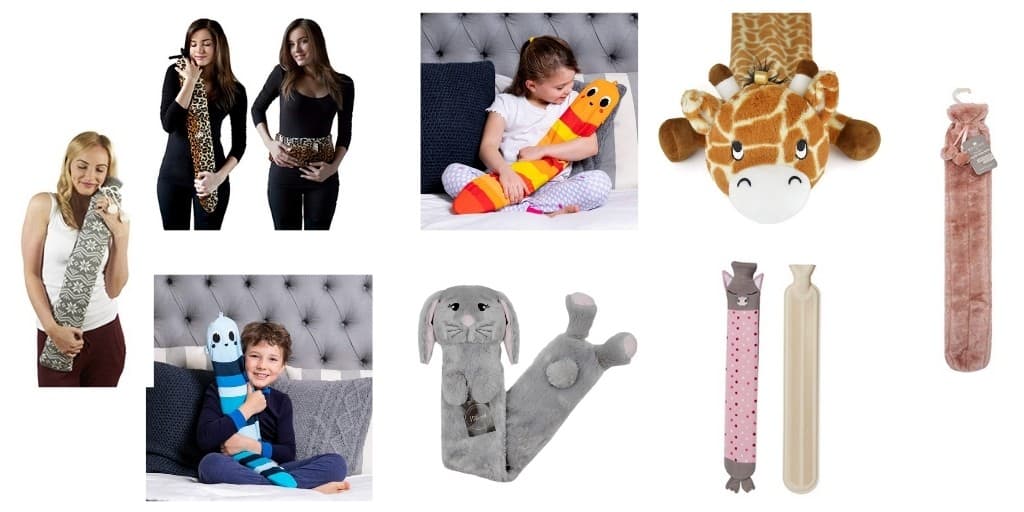 ---
The long hot water bottle is a fantastic design creation.
The tubular shape offers superior heat coverage over a regular shaped and sized hot water bottle.
It'll keep more parts of your body warm at the same, for longer.
You can place it from your shoulder to your hip to give a soothing warmth across your whole body.
Or place it around your tummy or neck to relieve tension or any aches.
I've collected the finest selection of hot water bottles that are up to 80+cm long!
These can also be great for children – do check out my best buys for kids hot water bottles. To keep extra cosy also see my top picks for the warmest snuggle blankets.
So here is my list of the the best long hot water bottles.
YuYu Body Bottle
No products found.
A very popular award-winning long water bottle brand available in a range of designs for adults and children.
Revitale Long Hot Water Bottle
Discount - Save £2.00
This super long soft fur hot water bottle holds up to 2 litres to keep you toasty.
Habigail Extra Long Hot Water Bottle (Giraffe)
Available in a range of animal designs this holds 2 litres and is 72cm long.
Warmies Extra Long Hot Water Bottle
At 80 centimetres long this keep you warm from head to toe and is available in a Nordic-style snowflake design amongst others.
CityComfort Extra Long Hot Water Bottle – Cat
Highly rated 72cm long water bottle with a fleece outer layer and available in a range of fun and colourful designs.
Today's Top Deals & Bestsellers
I hope this list of the best long hot water bottles was helpful.
If you think I left any out that should be included or have a suggestion for a future article, let me know in the comments below.
Nicola
Bedroom Accessories – Best Buys