For this post, I have put together a collection of the best thermal curtains currently available.
Thermal curtains can help to protect your home from the outside temperatures all year round.
In the summer they can keep a room cool and in the winter they help to keep the room insulated from cold draughts and can even reduce the noise levels you hear from outside.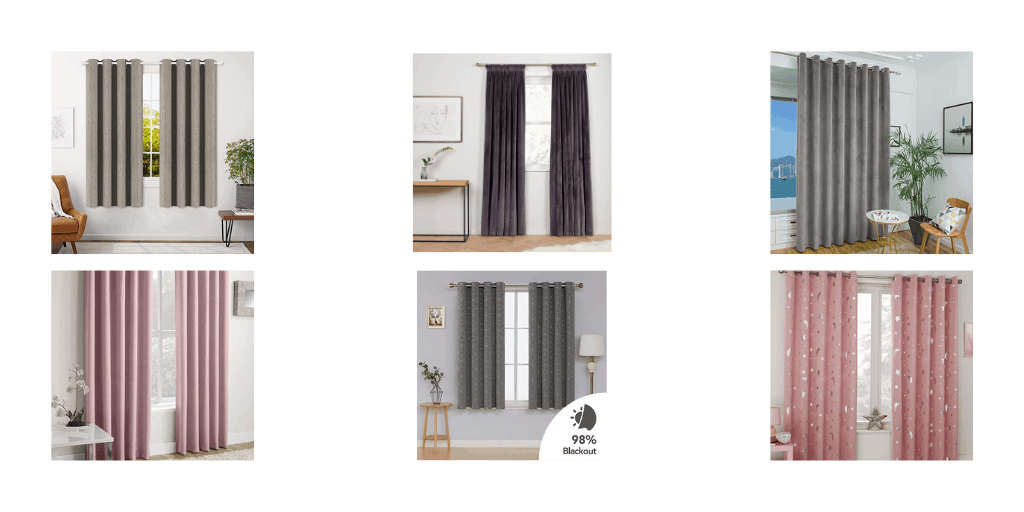 Thermal curtains are usually made from several layers of material which include a decorative fabric layer, a middle layer which is usually made of a warm material like flannel or foam and then a third layer which protects the interior layers from condensation and which also reflects light and heat from outside.
They are an affordable solution to keeping your living room warmer if you aren't able to get new windows installed. Or even if you have the windows you want but want to save on energy bills.
We've picked 10 of the best pairs of thermal curtains on the market.
RAYYAN LINEN Thermal Blackout Curtains Pencil Pleat
These pencil pleat blackout curtains come with free tie-backs.
Noise reducing, energy smart triple weave blackout fabric balances room temperature by insulating against summer heat and winter chill.
Full range available in 6 sizes and 8 colours.
Deconovo Grey Blackout Curtains
Eyelet curtains are made of Triple Weave Blackout Tech fabric which is a light and flowing material with a special hidden layer that blocks out light for a restful sleep.
They can keep light out and cool homes during hot summers.
Keep heat in and cold out during cold winters.
Great for value!
BEST DREAMCITY Room Darkening Curtains
Thermal insulated curtains which reduce unwanted noise, save energy for heating and cooling the room.
Made of high end faux linen fabric so they hang well straight out of the packaging.
PONY DANCE Thermal Blackout Curtains
Blocks 85-95% of sunlight (Dark colours work especially well) and UV rays through the window thanks to the triple weave technology.
Light shade & noise reducing for privacy and undisturbed sleep.
Patio Velvet Blackout Curtains
Extra long and wide luxury heavyweight blackout room divider velvet curtain panel for home theatre, large window or doorway.
Thermal insulated, noise reducing.
Various colour options available.
Best for patio doors.
Enhanced Living Pink Blackout Curtains
Woven thermal blackout curtains with an embossed textured design.
Available in a range of sizes and colours.
Matching cushion covers available.
Dreamscene Galaxy Star Thermal Blackout Curtains
Discount - Save £16.30
These Galaxy blackout curtains give efficient insulation.
The blackout qualities and unique super soft drape material of soft sheen with metallic moon and stars make them perfect for a bedroom.
Ideal for people who need to get some sleep during the daytime.
Best for bedrooms.
Deconovo Diamond Foil Blackout Thermal Curtains
Blackout and thermal insulated curtains with 8 anti-rust eyelets in each.
Special attention is given to stitching ensuring there is no loose threads and uneven hems/edges.
With special craft foil printed diamond patterns and variety of colours available.
Stellar Thermal Curtains Mink Eyelet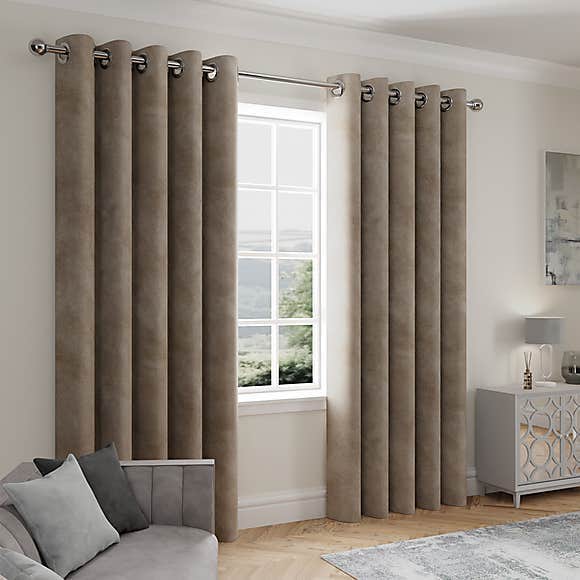 Fully lined and featuring an eyelet header, this pair of ready made mink brown curtains is available in a range of widths and drop lengths.
These curtains have been heat set for added durability, crease resistance and shape retention.
John Lewis Lustre Velvet Pair Lined Multiway Thermal Curtains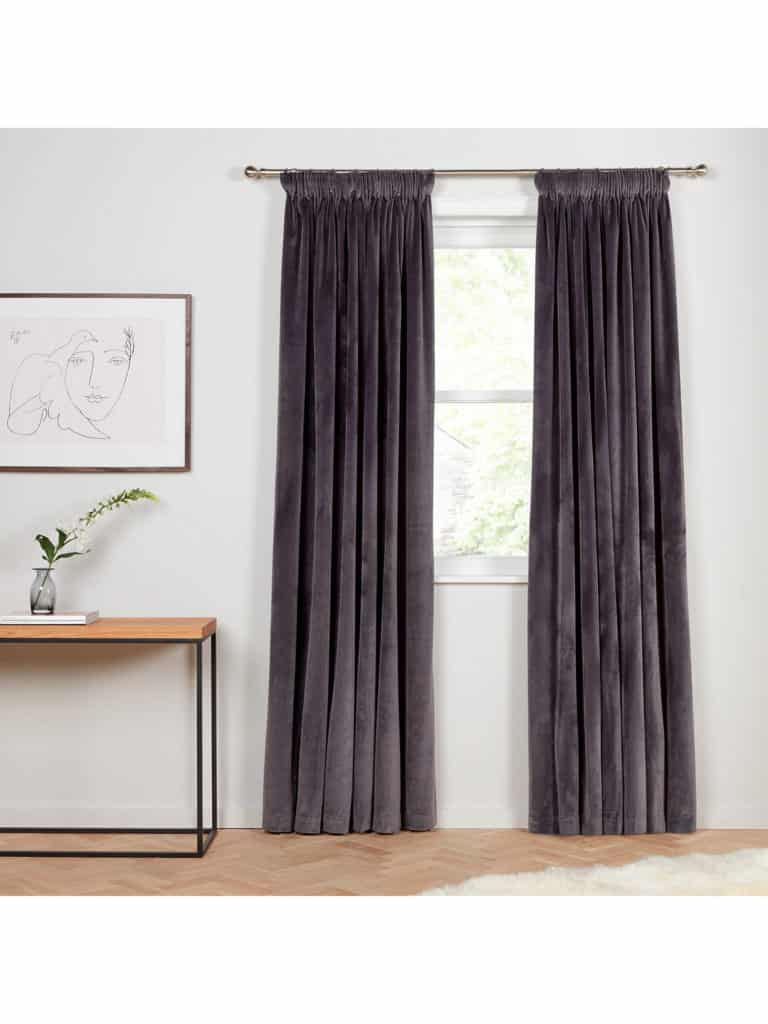 Choose from slot top, hidden tab and pencil pleat curtains.
Made using a heavyweight fabric which, combined with the lining, gives them the benefit of being thermal.
They protect against both heat loss and heat gain, regulating the temperature of your room so you're kept warm in winter and cool in summer.
Where To Buy Online (Best Retailers)
In our product reviews above I've mainly linked to Amazon because they tend to have good stock levels at competitive process. I do strongly checking these recommended retailers below.
Today's Top Deals & Bestsellers
Home Products – Buyer's Guides