If holidaying on the water floats your boat, then you will love this collection of the best houseboat holidays in the UK.
From a Dutch barge to a floating eco-pod, we've got it covered.
On this page I have handpicked 6 of the coolest houseboat stays for couples, families or small groups of friends.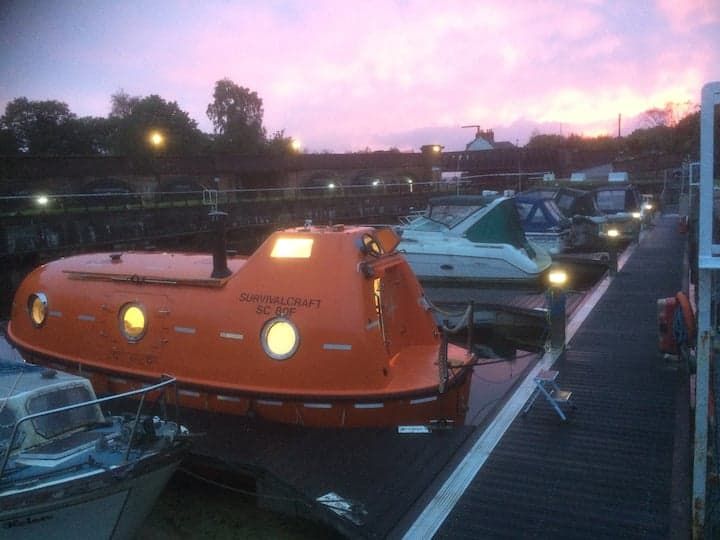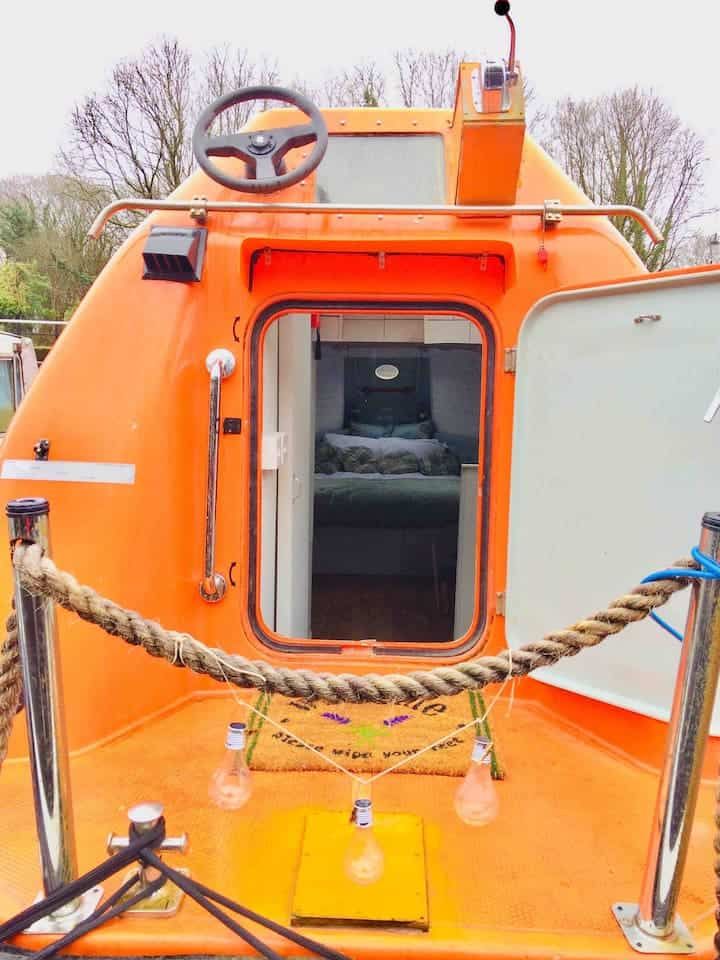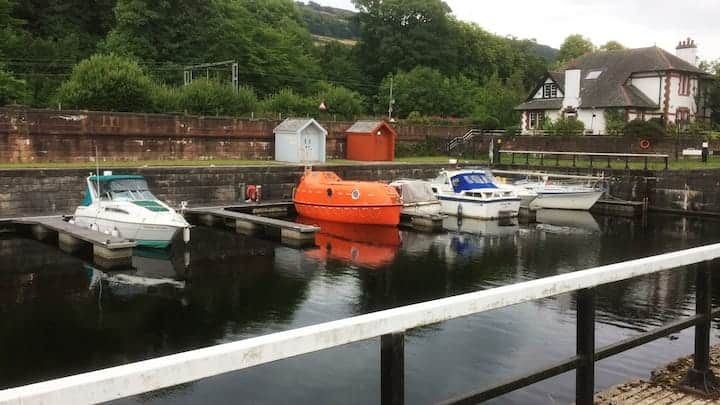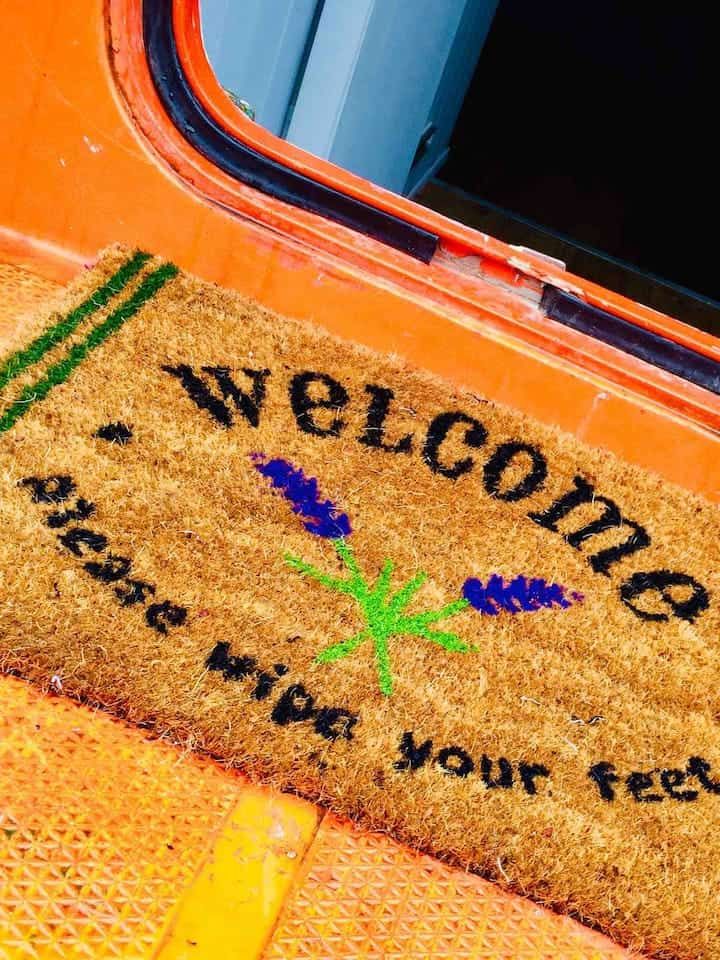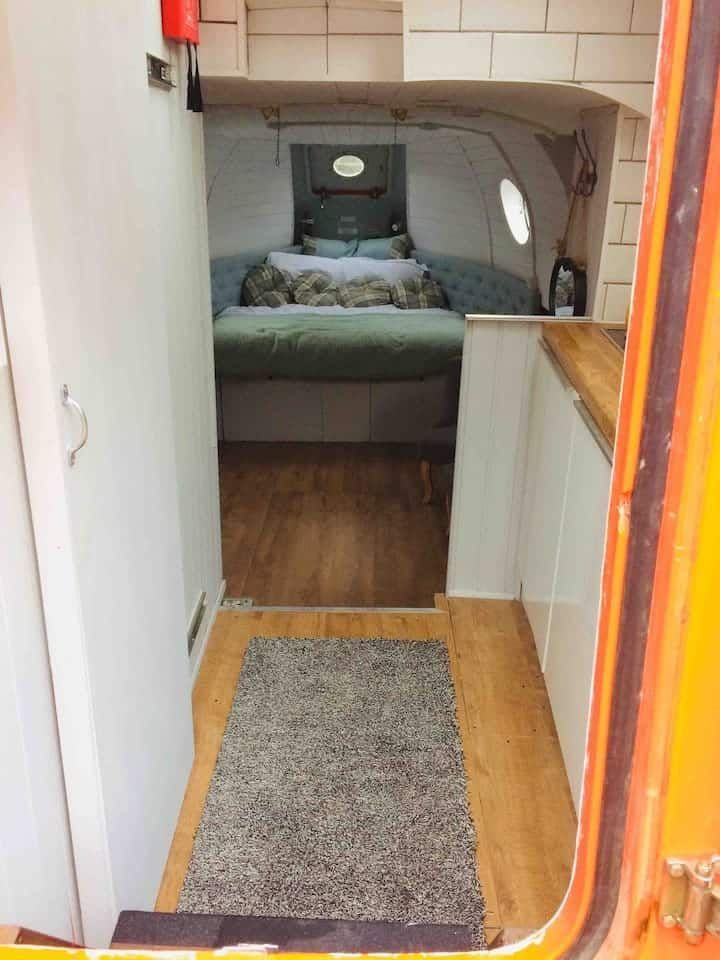 Houseboat Holiday Glasgow1
Houseboat Holiday Glasgow2
Houseboat Holiday Glasgow3
Houseboat Holiday Glasgow4
Houseboat Holiday Glasgow5
A unique converted oil rig rescue craft moored in Bowling Harbour on the Forth and Clyde Canal.
Within easy reach of Glasgow City Centre.
With a large superking size bed and a beautiful little wood burner this is the perfect place for couples to cosy up and relax.
Kitchen area has a small hob, sink, fridge and all cutlery and utensils required for a self-catering break.
Bathroom has sink, toilet and shower.
Guest rate this houseboat an excellent 4.84/5 based on 58 reviews.
2 guests | 1 bedroom | 1 bed | 1.5 bathrooms
Available from: Airbnb
---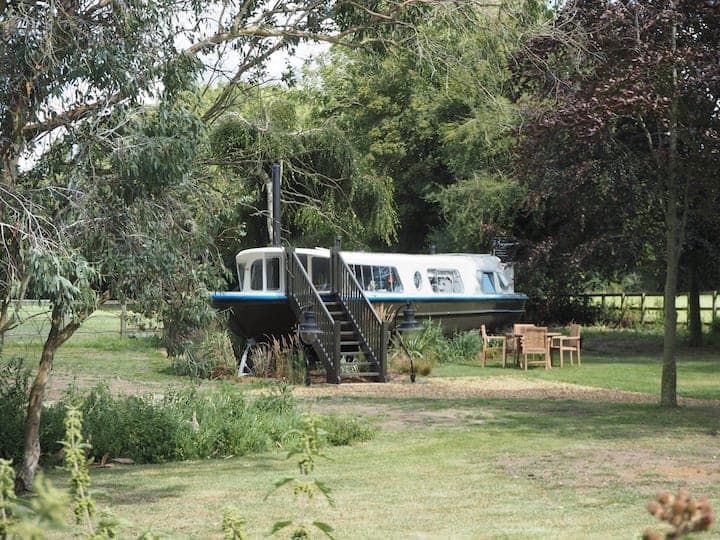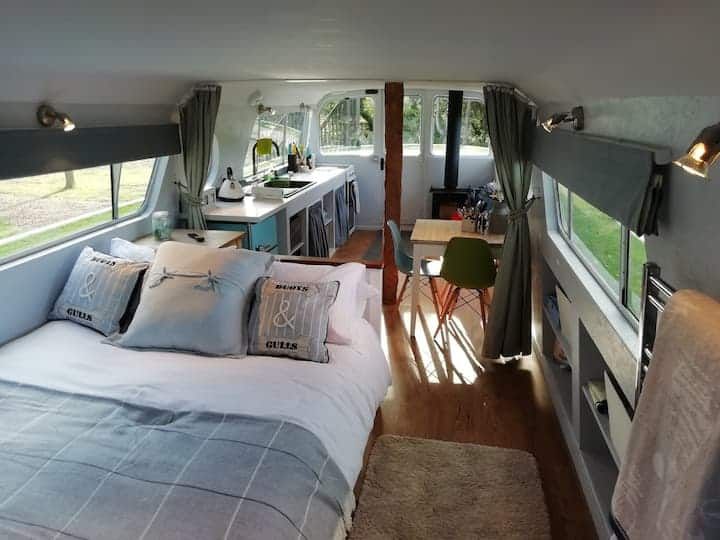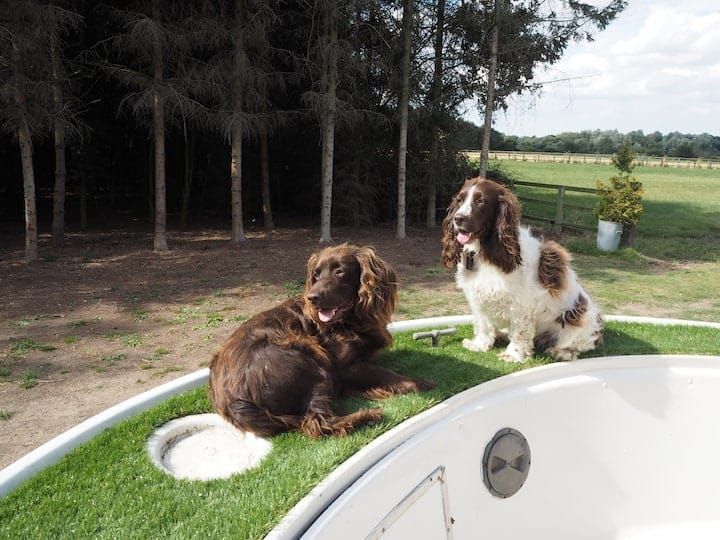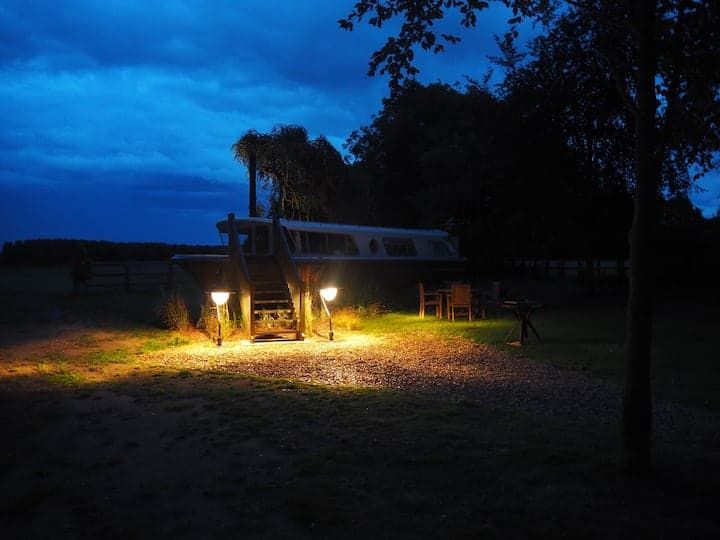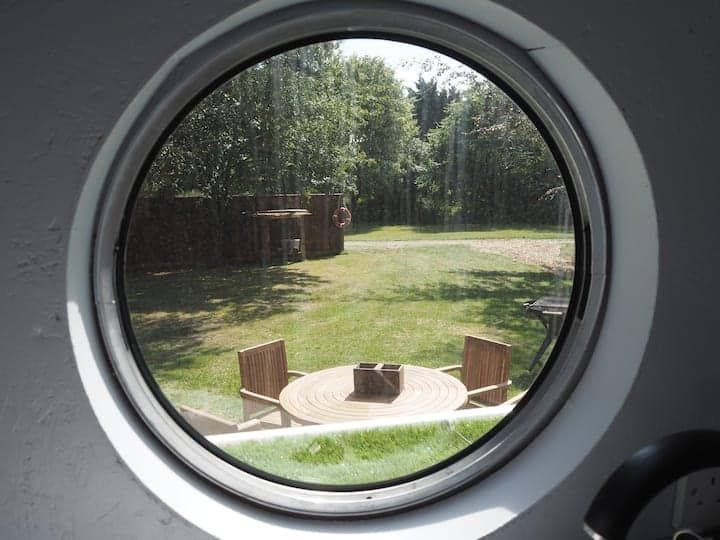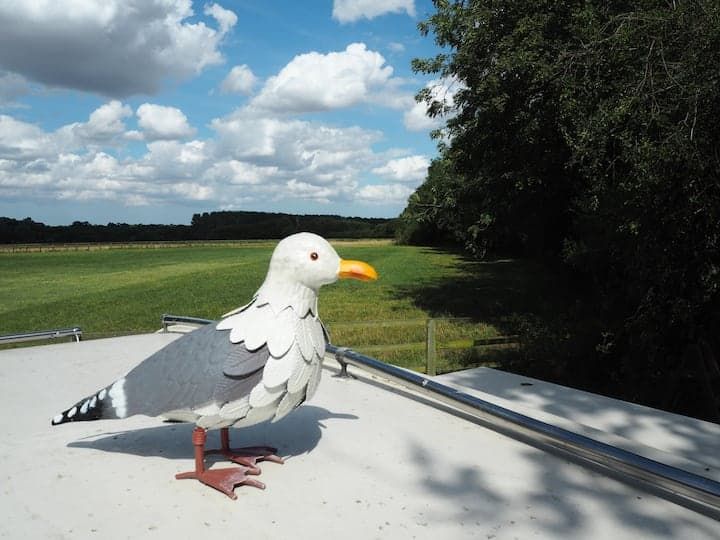 Houseboat Holiday Norfolk5
Houseboat Holiday Norfolk1
Houseboat Holiday Norfolk2
Houseboat Holiday Norfolk3
Houseboat Holiday Norfolk4
Houseboat Holiday Norfolk6
Who said boats have to be on water?
This quirky boat stay is on dry land! Set in quiet countryside on a working stud farm.
The city of Norwich is half an hour away and the Norfolk coast is within an hours' drive.
Spacious boat with open plan kitchen and seating for 6, oven and a wood burner.
Bedroom area has a king sized bed with a smart tv.
The wet room has a shower, toilet and sink.
The outside space has a private hot tub, large table and chairs and separate seating areas in the wood plus there is a gas barbecue and a fire pit for toasty evenings under the stars.
Perfect for a peaceful and romantic getaway!
Guest rate this houseboat an excellent 4.99/5 based on 69 reviews.
2 guests | 1 bedroom | 1 bed | 1 bathroom | Dogs welcome
Available from: Airbnb
---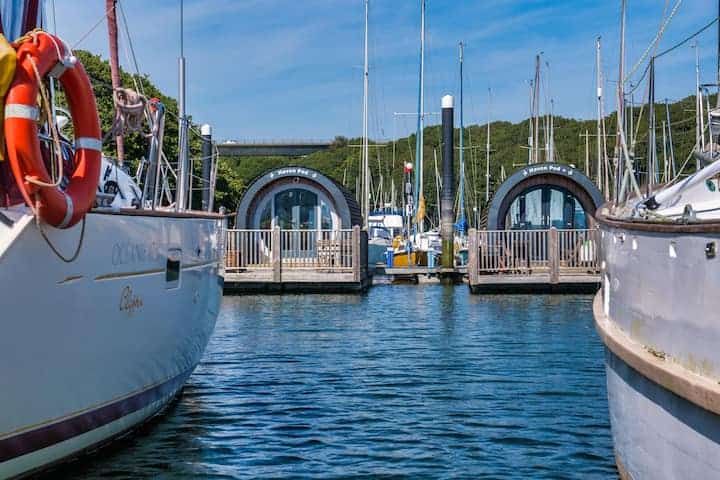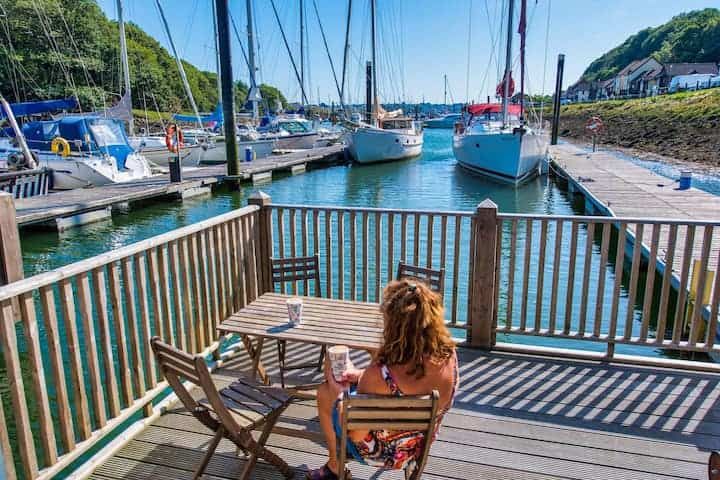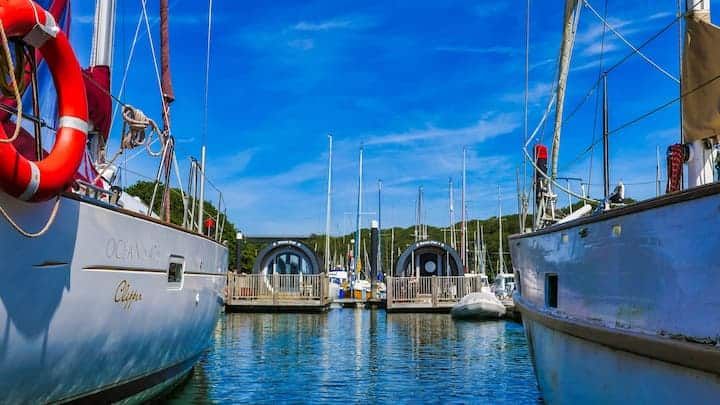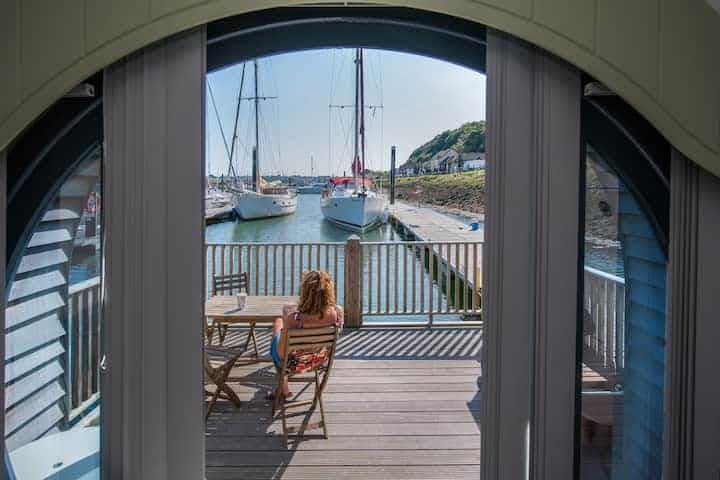 This eco-friendly pod can be found calmly floating on waters of Neyland Marina.
The Pod sleeps two adults and 2 children.
The outdoor decking with wooden picket is ideal for relaxing on and watching the world go by.
The washroom and toilet facilities are located in the main marina building at the top of the slope next to the Pod.
The local area provides beaches, watersports activities, walks and picnic spots, so a great destination for a family holiday.
Guest rate this houseboat an excellent 4.92/5 based on 62 reviews.
4 guests | 2 beds | 1 bathroom | No pets
Available from: Airbnb
---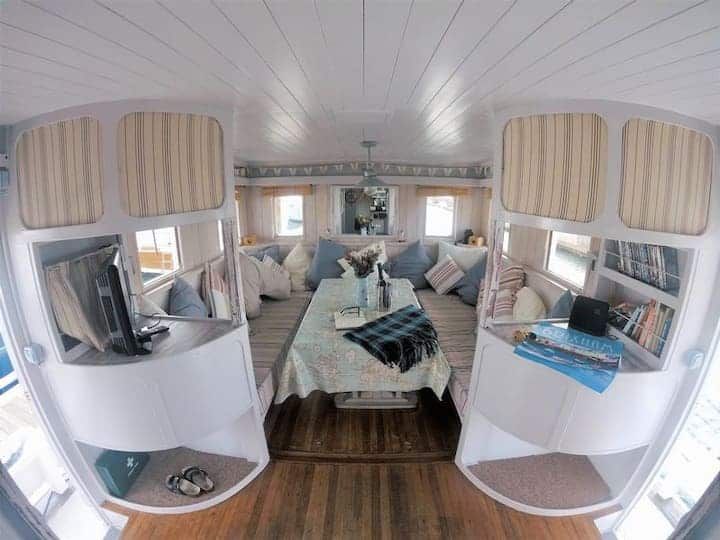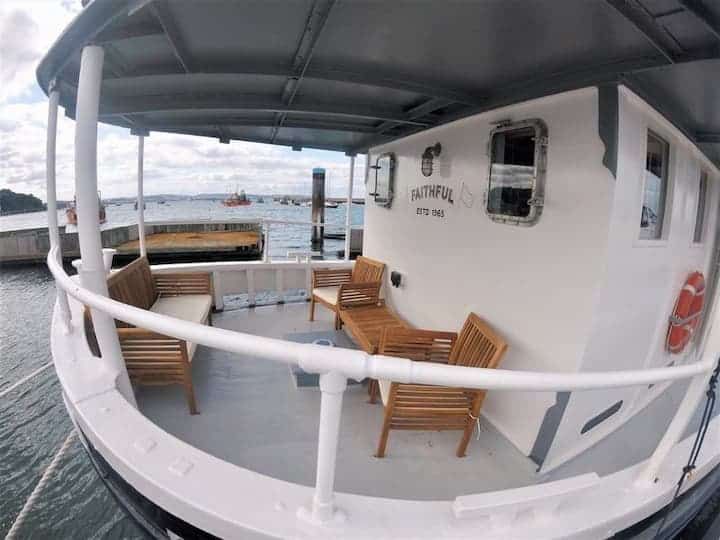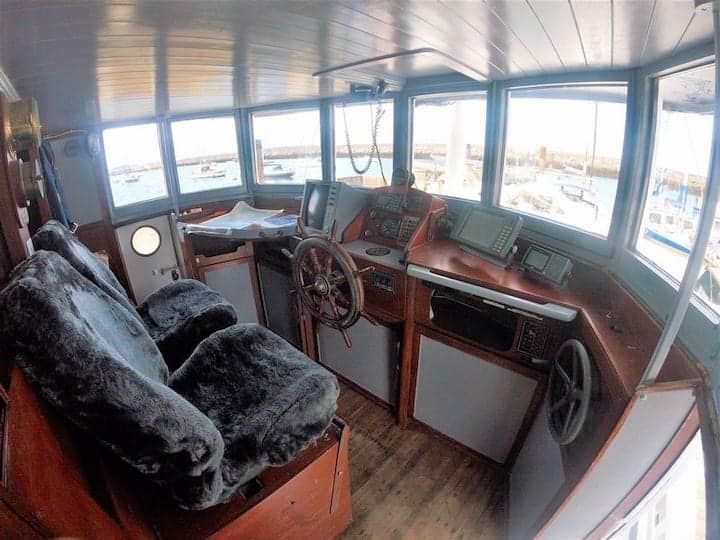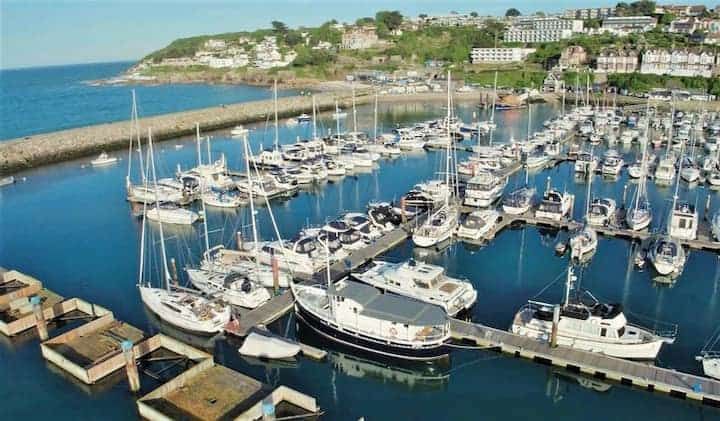 Stay on this converted fishing boat with views across Torbay.
There's a deck where you can enjoy your breakfast and watch the passing boats go by.
The double cabin has a king-sized bed and roof window above, perfect for star gazing from your bed on a clear night as the waves rock you to sleep.
Next to the main cabin there is a compact cabin with 2 bunk beds, ideal for little ones!
There is plenty to do nearby including fishing, sailing, and coastal walks. Nearby Dartmouth is rich with maritime history and friendly inns.
Ideal houseboat holiday for a family of four.
4 guests | 2 bedrooms | 3 beds | 1.5 bathrooms
Available from: Airbnb
---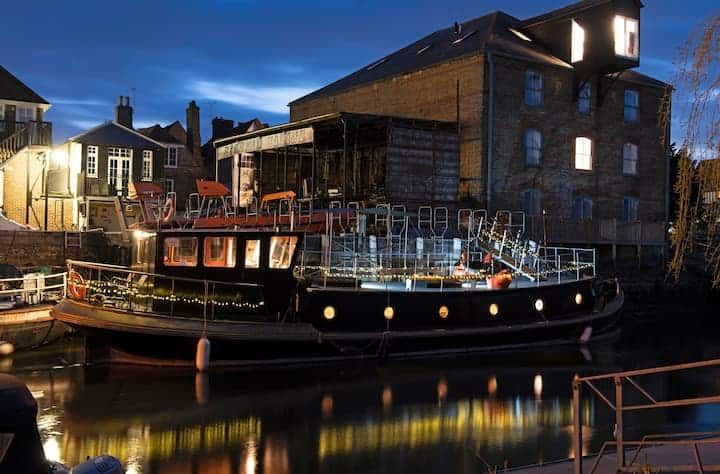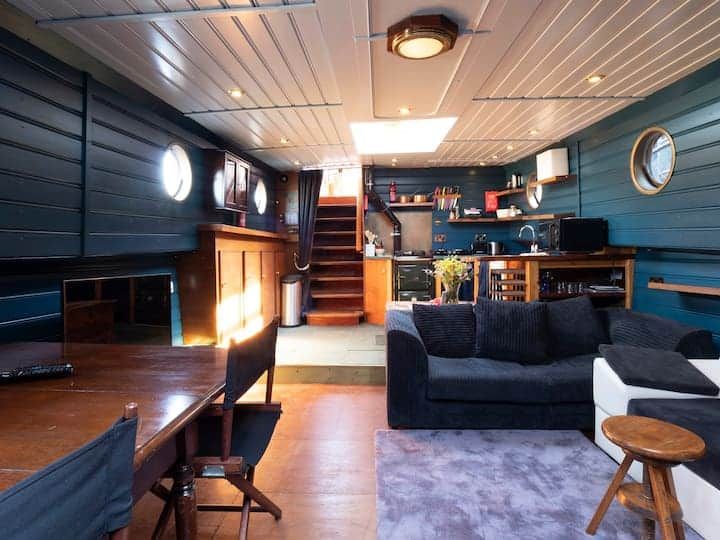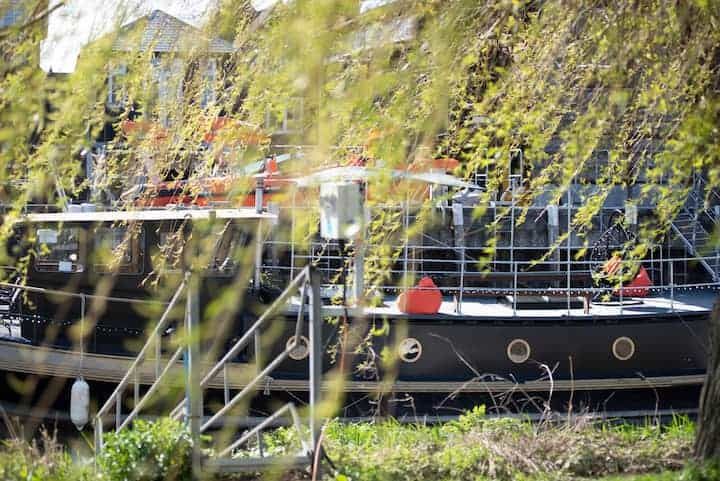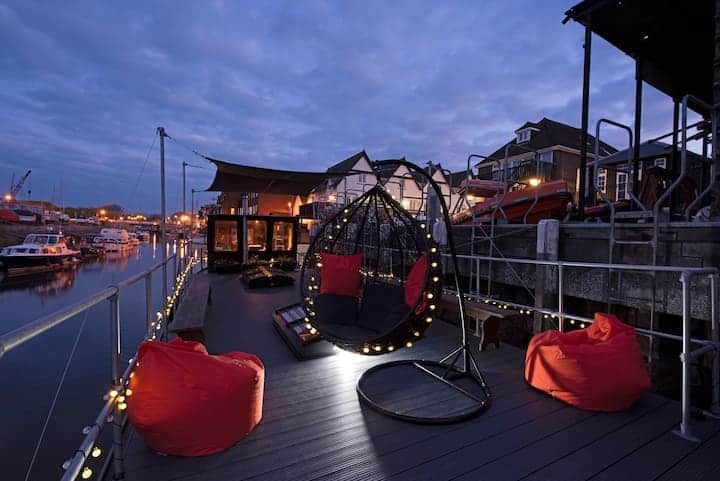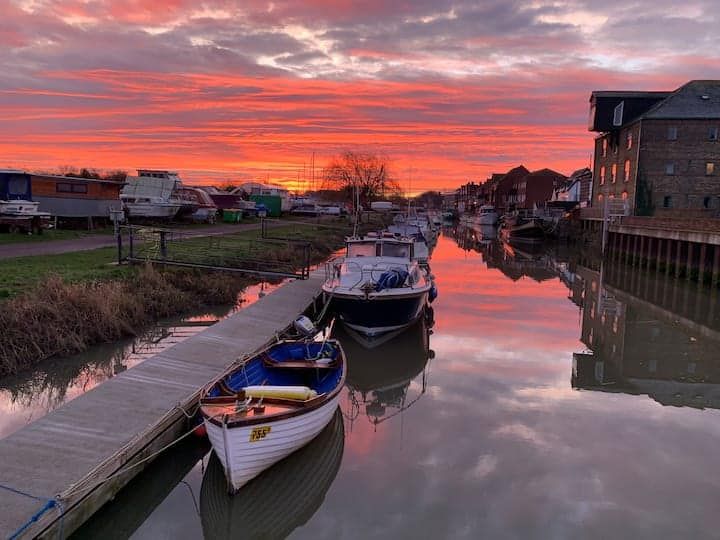 Quirky converted Dutch Barge, over 100 years old, moored in the heart of medieval Sandwich, Kent.Full central heating throughout.
With central heating, plenty of living space, gated private parking for two cars and all the mod cons, this is the ideal spot for a family or group of friends holiday.
Enjoy evenings on the private deck with swinging egg chair, benches, awning and solar lights.
Guest rate this houseboat an excellent 4.98/5 based on 43 reviews.
6 guests | 1 bedroom | 4 beds | 2.5 bathrooms | Dogs welcome
Available from: Airbnb
---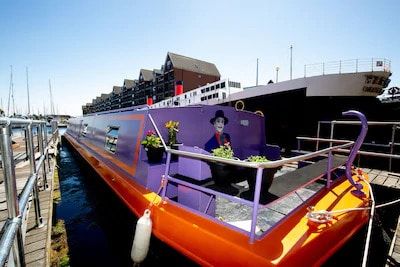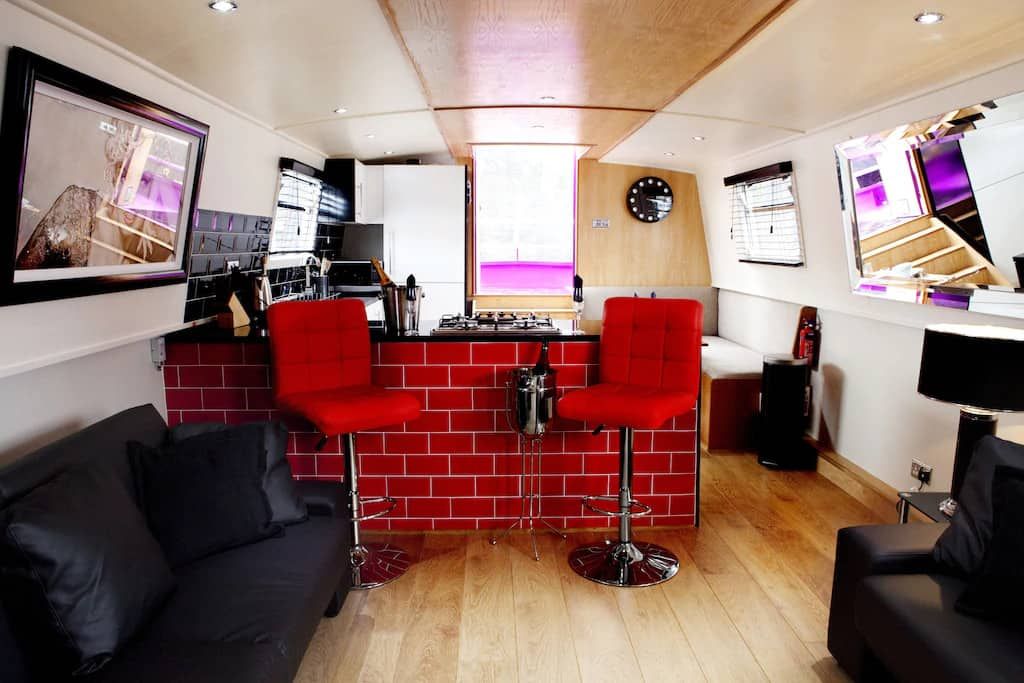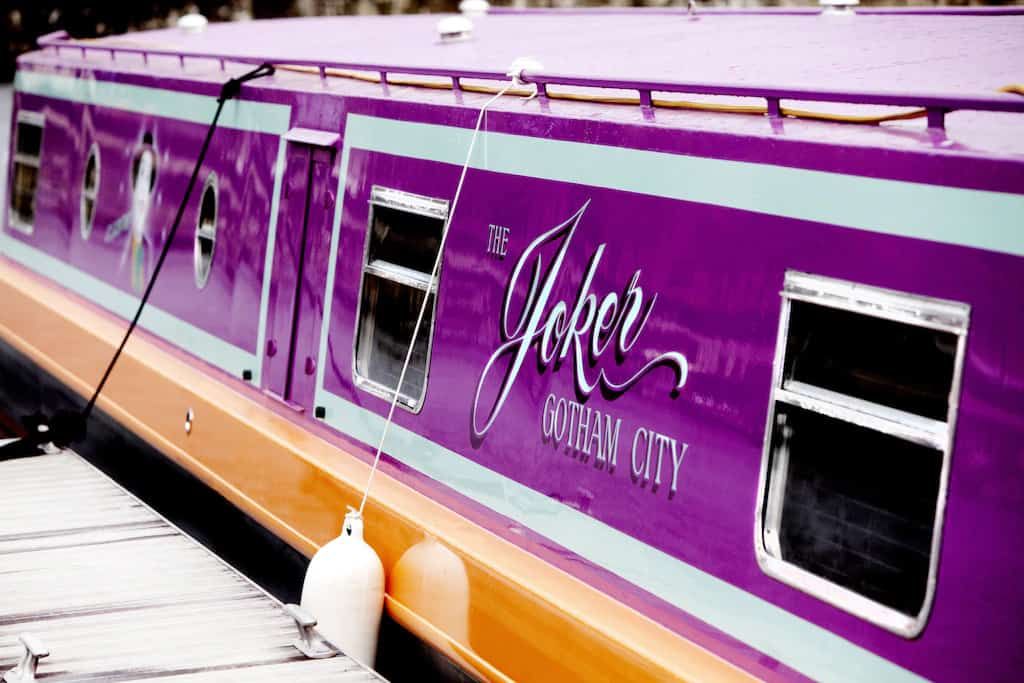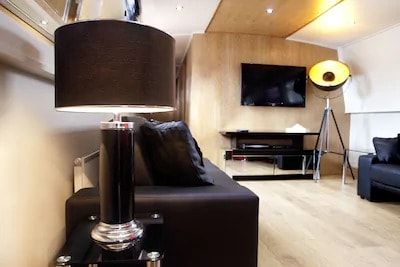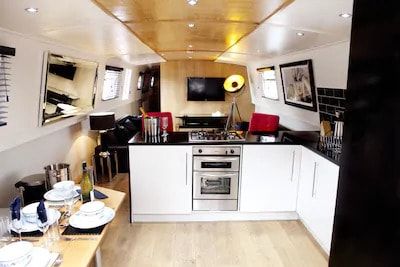 Houseboat Holiday Liverpool6
Houseboat Holiday Liverpool5
Houseboat Holiday Liverpool3
Houseboat Holiday Liverpool1
Houseboat Holiday Liverpool2
Houseboat Holiday Liverpool4
Quirky but luxury 2 bedroom boat house on a cool canal barge designed around the theme of The Joker from Batman.
Moored at Central Liverpool's Yacht Club boating marina, which has its own bar and restaurant.
Contemporary in style, with sleek furnishings and elegant décor, this would make a great quirky city break for up to 3 couples.
Mathew Street and Liverpool One shopping centre, are less than 10 minutes away on foot.
6 guests | 3 bedrooms | 1 bathroom
Available from: VRBO
---
Let's Find Your Next Quirky Break In The UK
Get the lowdown on cool and quirky properties?
Sign up to become a free member and we'll send you inspiration straight to your inbox