For this post, I have put together a collection of the best mattresses for kids currently available.
Related: Looking for a bed? See my guide to the best kids bed.
Our Top Picks
My overall pick is the Stompa S Flex Air Flow Mattress because of its comprehensive four layers providing airflow, softness, support and pocket spring and it scores an almost perfect 4.9 out of 5.
If you're looking for an excellent bunk bed mattress the best overall is the Simba Hybrid because of how it combines foam and springs for an excellent night's sleep for children (and adults!). It also benefits from an extensive trial so you can see how well it works for you before committing.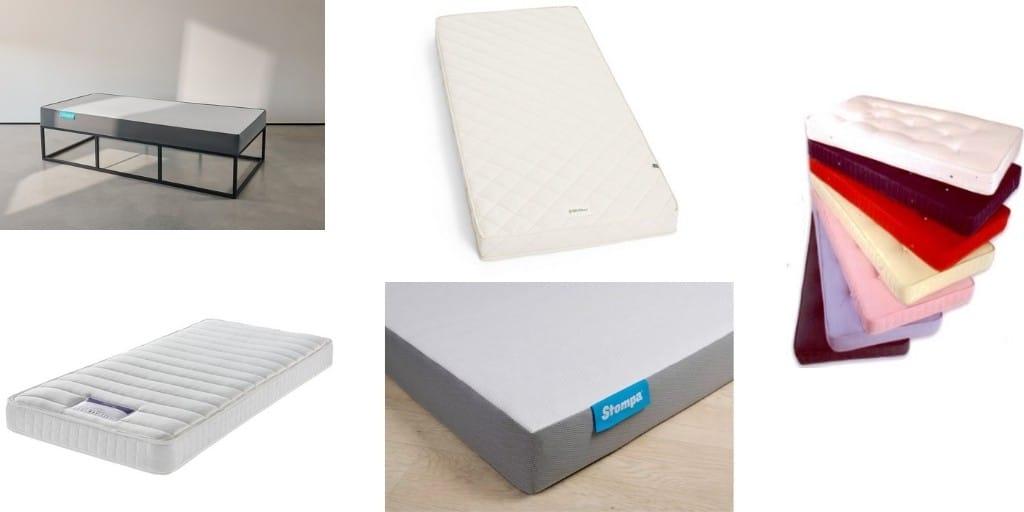 Choosing the right mattress
Choosing the right mattress for your child is as important as the bed itself, particularly as they are growing.
The best mattress for them will ensure your child gets the comfort and support they need for a restful sleep through the night.
As we know as adults, sleep is critical to how well we can tackle the day and given the depth of learning a child does, it's arguably even more important for them.
I have gone into more detail on all the considerations when choosing a mattress (along with the different types) below my top buying recommendations.
Also see more of by kids bed guides with my top recommendations for toddler bedding sets and excellent solutions for underbed storage ideas.
So here is my list of the the best mattresses for kids. Enjoy!
Simba Hybrid (Best Bunk Bed Mattress)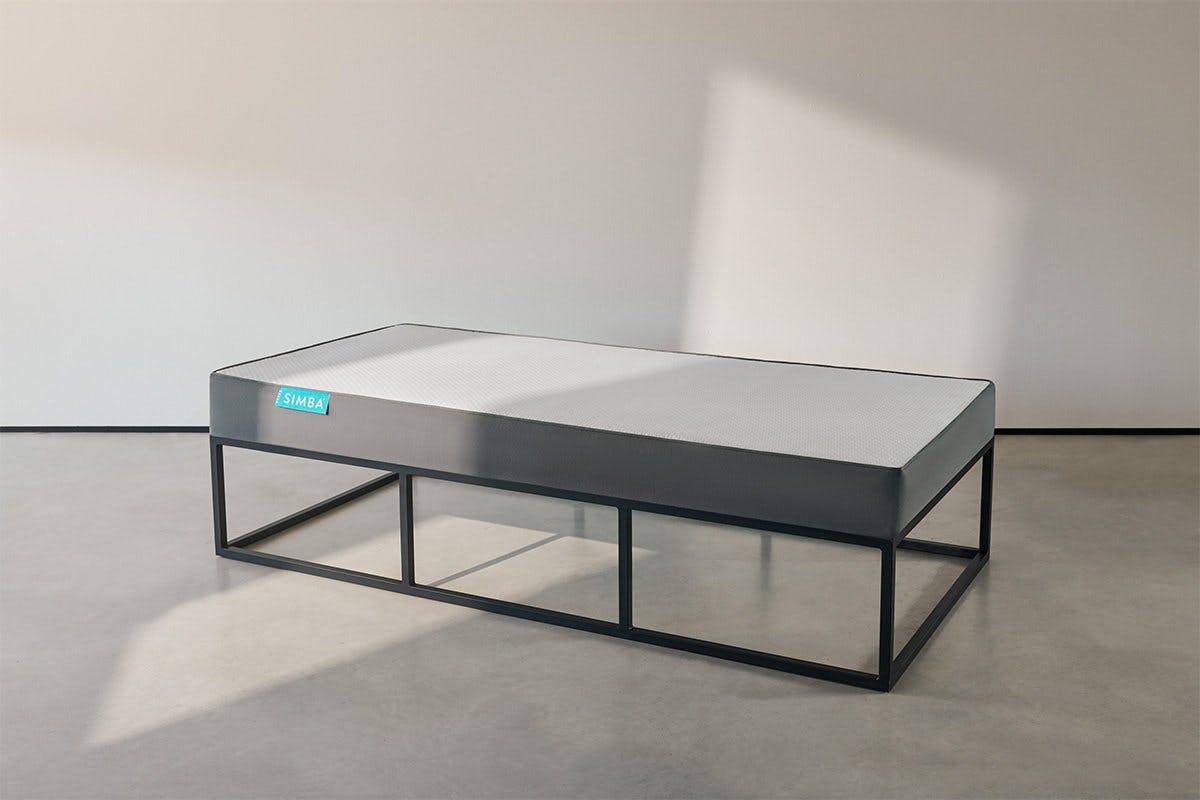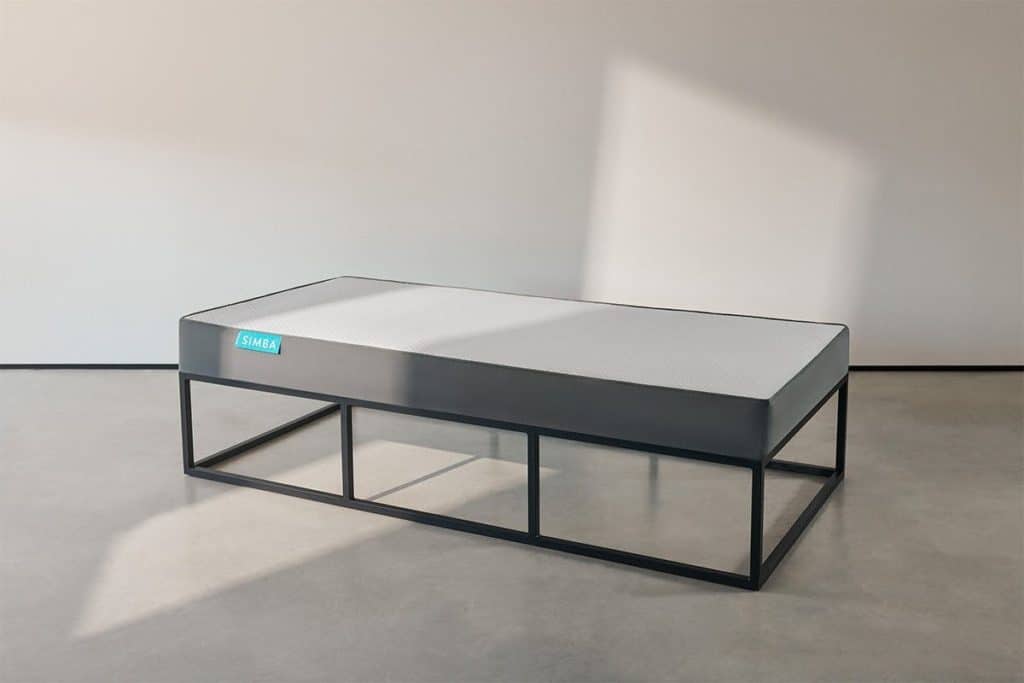 Hybrid mattress that combines both foam and springs for excellent comfort for your child.
Fits most bunk beds.
Comfortable for both adults and kids because of the extra layer – so it's handy if you foresee yourself having to tuck in next to your little one.
Extensive trial so you can see if it suits you.
Suitable for children aged 3 years and up.
Parents love this bed, scoring it 4.9/5 from 19 reviews and love its comfort both children and adults.
Check Simba Hybrid price at SimbaSleep.com.
Silentnight Healthy Growth Sprung Bunk Mattress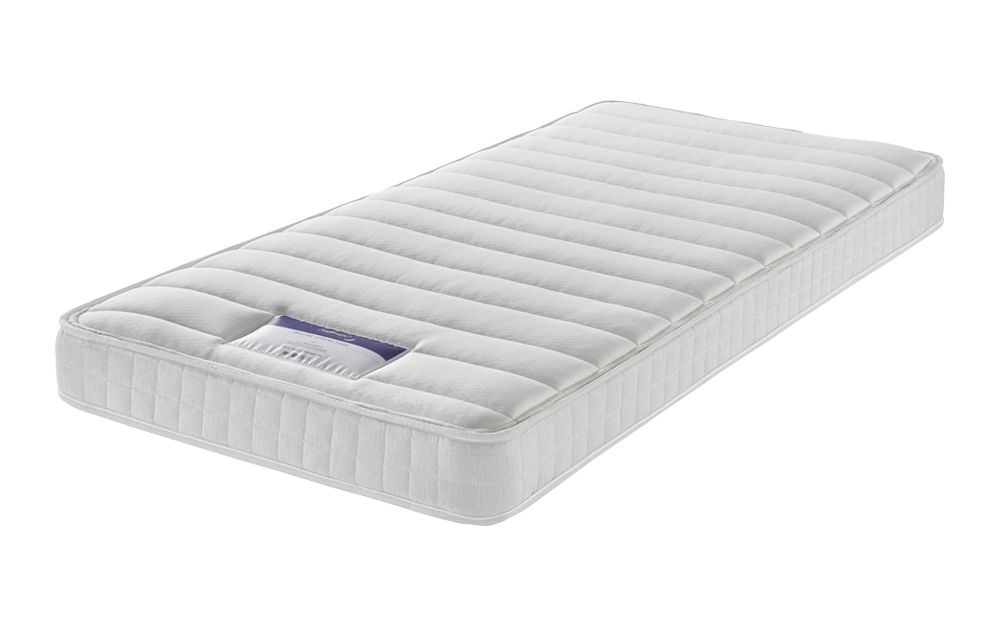 Silentnight Healthy Growth Sprung Bunk Mattress is a Slim design for use with high sleepers, cabin and bunk beds
Depth: 15cm
Eco Comfort Fibre | Standard Sprung mattress type – Open coil spring system supports your child
Firmness: Medium to Firm
It's free of chemicals and foam and is hypoallergenic and breathable. 
This bed receives rave reviews from parents scoring 9.1 out of 10 from 208 reviews.
The Little Green Sheep Natural Junior Mattress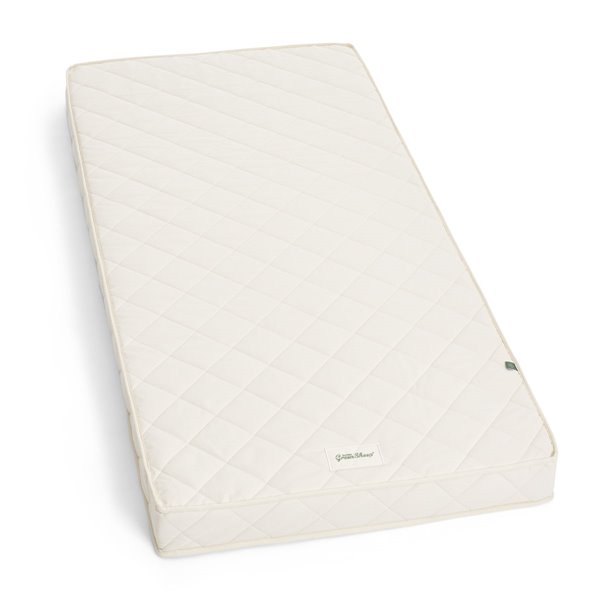 Good choice for allergy-prone children.
This Little Green Sheep mattress is handmade and chemical-free, hypoallergenic, insulating and breathable.
Made from only four ingredients: cotton, wool, coconut and latex.
Available in moses basket size up to single (as well as bespoke sizes) and is supportive enough for all aged kids. 
The Junior single is a tiny 13cm so can be used in a bunkbed.
Although thin, this mattress is still snug and comfortable and has medium tension.
Parents highly recommend this bed scoring 4.54 / 5 on average and love the customer service from this company.
Amy Kiddies Cotton Mattress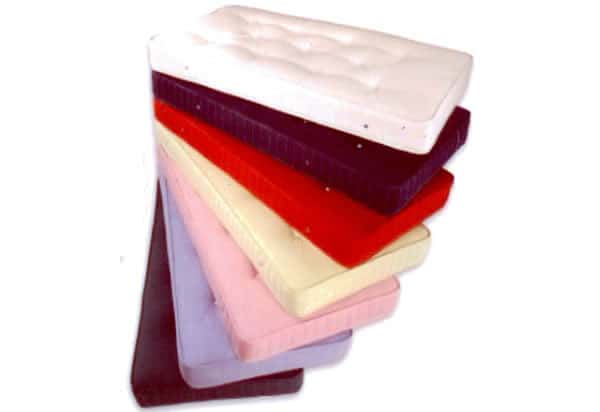 Amy Kiddies Cotton Mattress is a great all round choice offering excellent value for money.
Available in a fun selection of colours – pink, lilac, navy, red and cream.
Type: Standard Sprung
Firmness: Medium
Depth: 20cm
Parents rate this bed highly scoring it 8.9 out of 10 from 88 reviews.
Stompa S Flex Air Flow Mattress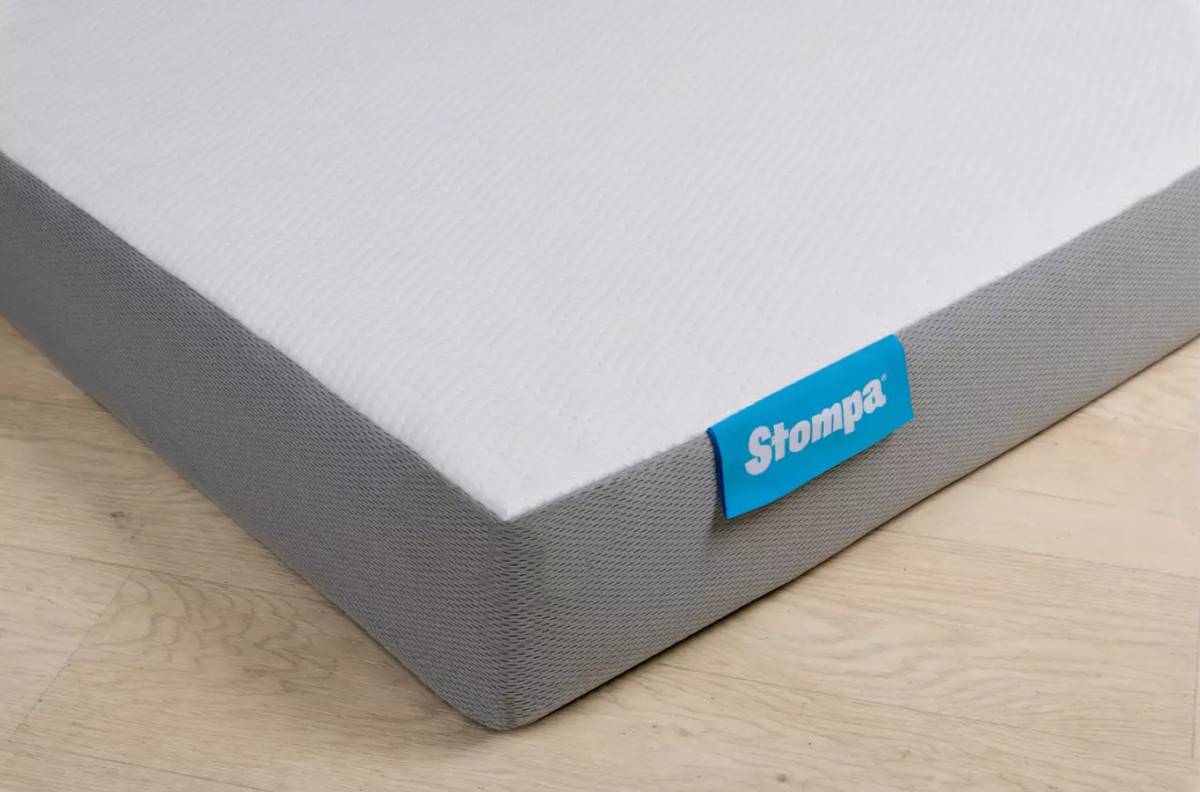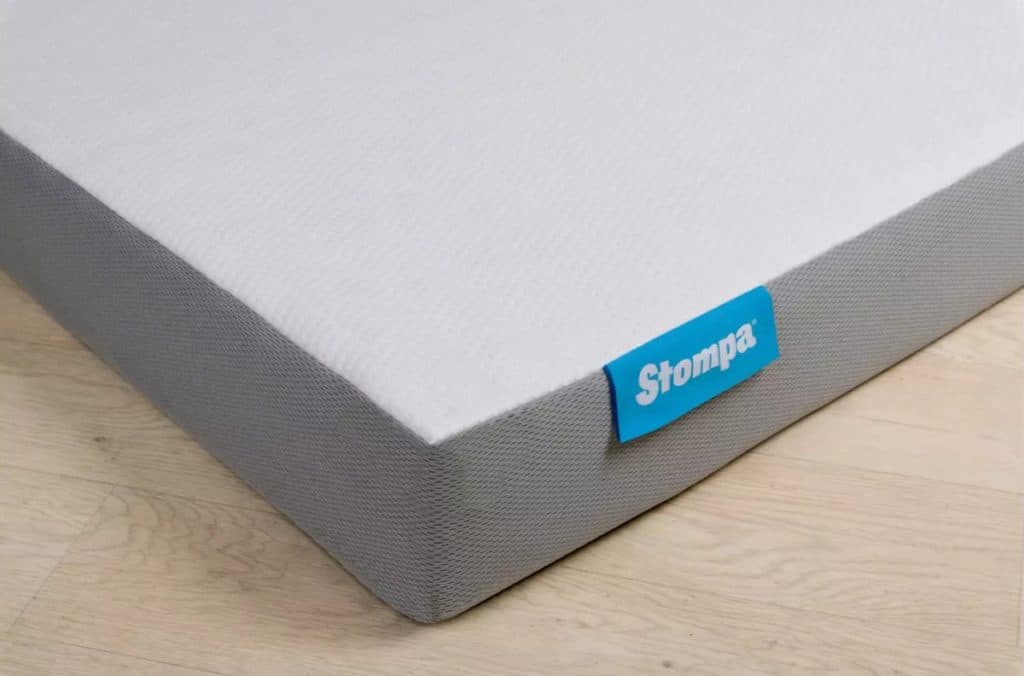 This Stompa mattresses is best for kids aged three and older.
Top of the range made from four layers: breathable top-layer, soft, egg-shell shaped foam layer, supportive base layer and removable cover and a four-inch encapsulated 1000 count pocket spring unit.
Parents rave about this mattress scoring it 4.9 out of 5.
Buyers love the perfect blend of firm support and soft comfort.
I hope this list of the best mattress for kids was helpful.
If you think I left out one that is important or have a suggestion for a future article, let me know in the comments below.
Dominic
The Types Of Mattresses For Children
Memory Foam
The way in which memory foam contours with weight reduces the amount of tossing and turning your child will experience through the night.
Standard Sprung (Open Coil)
An open coil mattress works by spreading your child's weight across the whole mattress. This provides a degree of support and encourages optimum spinal alignment.
Pocket Sprung
Pocket Sprung mattresses differ from the standard ones in that the springs are enclosed in their own clothe sleeve. As a result these tend to be more responsive to your child's movement throughout the night than open coil alternatives.
Latex
Latex mattresses are good for keeping your child cool throughout their sleep because they are breathable and naturally hypoallergenic.
Reflex Foam
Reflex Foam mattresses are constructed from a solid foam base and can provide excellent support for growing children.
Kids Beds Guides
---