For this post, I have put together a collection of the best baby sleeping bags. For all my recommended newborn product guides, with top picks, see my list of baby essentials.
Our Top Pick
My top pick is the MORI Clever Sleeping Bag as it is high quality and super-soft and will last from birth, right up until your baby is around 2 years old. Made from organic cotton and bamboo it comes prettily packaged so would make a lovely new baby gift.
Show Today's Top Deals
These are today's top deals and bestsellers for baby sleeping bags.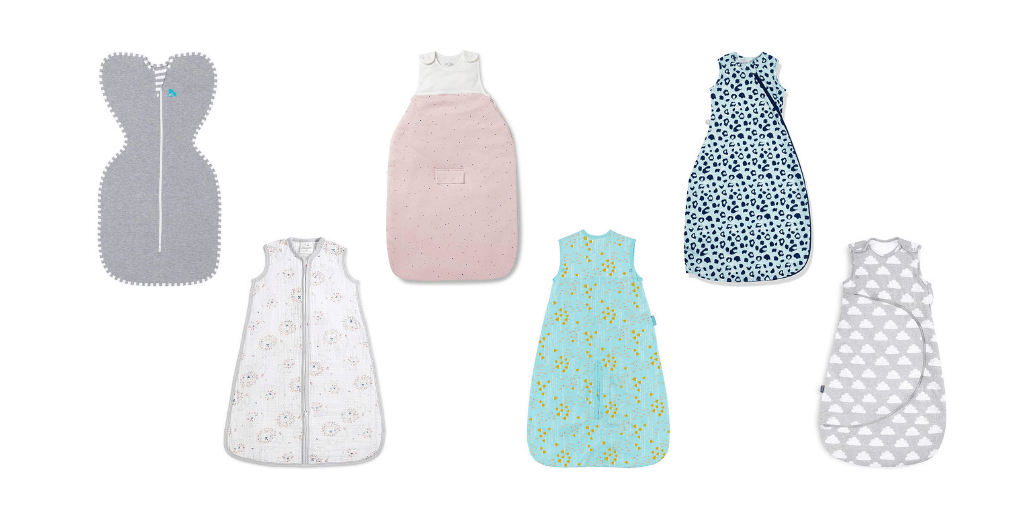 ---
A baby sleeping bag is a great alternative to a blanket as it can help keep baby warm, cosy and secure at bedtime without them kicking it off or pulling it up over their head.
To make sure the sleeping bag you're buying meets safety standards always look for the 'BS 8510: 2009' label.
We've put together our top 6 picks of the best baby sleeping bags, all of which have excellent customer reviews with a majority of 4-5 star ratings.
Looking for the perfect choice of clothing for baby at bedtime? Check out our buyer's guide on the best baby sleepsuits and baby blankets.
Mums-to-be or new parents will also find our guide to the Top 100 Baby Products super useful.
So here is my list of the the best baby sleeping bags.
Best Baby Sleeping Bags
The Gro Company Minnow Adventure Grobag 0-6 Months, 0.5 Tog
---
SnuzPouch Sleeping Bag 6-18m, 1.0 Tog
Discount - Save £6.73
---
Tommee Tippee The Original Grobag 6-18m, 0.2 Tog
---
aden + anais Light Sleeping Bag 0-6m, 1.0 Tog
Discount - Save £13.80
---
Love To Dream Swaddle UP Original
Discount - Save £6.29
---
MORI Clever Sleeping Bag One size 0m-2y
---
Today's Top Deals & Bestsellers
What To Consider When Buying A Baby Sleeping Bag
Using a baby sleeping bag means you don't have to worry about how much bedding to use and it will keep your little one warm all night, no matter how much they kick around.
Baby Sleeping Bag Safety
A baby sleeping bag is less of a suffocation risk than a blanket, but still needs to be used properly.
Always check the baby sleeping bag complies with the British Safety Standard, BS 8510:2009 which ensures the neck opening is sized correctly to prevent baby slipping down inside the bag.
Always check that your baby's head can't slip through the shoulder straps and that your baby has plenty of room to kick around.
Make sure you use the correct Tog rating for the time of year. There are different Tog ratings for baby sleeping bags. Some are suitable for year round use and some are for summer or winter.
Are Baby Sleeping Bags Suitable For Newborn Babies?
There are lots of baby sleeping bags specifically designed for newborns.
Check the brand manufacturers instructions for using the sleeping bag safely and make sure the sleeping bag fits baby well around the shoulders so they can't slip down into it.
Age Of Baby
Sleeping bags come in sizes with recommended age ranges so always go for the correct size for your child's weight.
Fastenings
Check how the sleeping bag can be put on and removed. If you will be changing nappies during the night an extra zip at the front can come in handy so you don't have to remove the sleeping bag for changing.
Side zips are also a good option for babies who wriggle around. Shoulder and underarm poppers are ideal to ensure a good fit.
On-The-Go Baby Sleeping Bags
Many parents choose to use sleeping bags when out and about. Some include a vent in the front and back of the sleeping bag to allow for a five-point harness, so that it can be used in a pushchair or a car seat.
---
I hope this list of the best baby sleeping bags was helpful.
If you think I left any out that should be included or have a suggestion for a future article, let me know in the comments below.
Nicola
Baby Products – Buyer Guides
Sleeping & Nursery
Feeding
Toiletries & Nappy Changing
Clothing
Travel
Playtime
Baby Extras