For this page, I have put together a collection of the best baby blankets currently available. For more top picks see my complete baby essentials list.
Our Top Picks
My top pick for a great value all rounder is the Clair de Lune cotton cellular baby blanket.
It's super soft, keeps baby warm in the winter and cool in the summer, is suitable from birth and versatile for use in pram, crib, car seat and Moses basket.
Available in range of colours and sizes. Parents love this blanket, from 2,137 reviews, 77% give it 5 stars.
The plush Aden+ Anais plush dream blanket is pricier but exceptionally soft, generously sized and ideal for snuggling.
Comes in two design designs and it adored by parents. 100% of reviews give it 4 or 5 out of 5.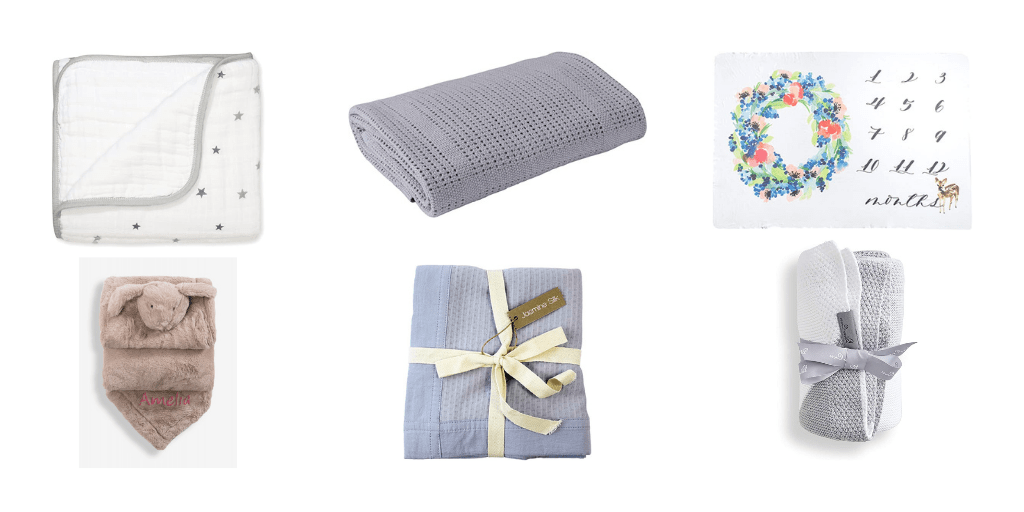 Show Today's Top Deals
These are today's top deals and bestsellers for baby blankets.

Baby blankets will keep your little one warm and cosy either at home, in their cot or out and about in their pushchair or pram.
Also see my top picks and guide to moses baskets and baby sleepsuits.
There are many different baby blankets available made of a range of fabrics and designs.
We've picked 8 of our favourites, which have great customer feedback and are guaranteed to keep your baby snug and warm.
Let's get going!
8 of the Best Baby Blankets
Silver Cross Knitted Baby Blanket for Newborns
Super soft knitted blanket made from 100% cotton for comfort.
With a diagonal stripe design combining shades of soft grey and white.
Ideal for new baby girls and boys.
Coordinates with the rest of the Silver Cross 'Hello Little One' collection.
Jasmine Silk 100% Bamboo Baby Blanket
Described as 'beautifully soft' by parents.
This cellular blanket is made of 100% bamboo, so is therefore hypoallergenic and eco-friendly.
Keeps your baby warm in winter and cool in summer.
Clair de Lune Pram & Travel Extra Soft Cotton Baby Blanket
Discount - Save £2.51
Made using super-soft 100% cotton fabric.
This cellular blanket traps air to keep your baby warm in the winter and cool during the warmer months.
Suitable from birth it's perfect for use in pram, crib, car seat and Moses basket.
Aden + Anais Dream Blanket 100% Cotton
Single 100% cotton muslin blanket which features soft and breathable muslin cotton.
It provides plenty of warmth without overheating.
This plush blanket is generously-sized (120cm x 120cm) and uses four layers of fabric, making it ideal for snuggling.
Copper Pearl Large Premium Knit Baby Swaddle Receiving Blanket
Lightweight, modern knit swaddle blanket made from the softest premium fabric and provides the perfect blankets to wrap up your little one.
Can also be used as a play mat and for tummy time because of the blanket's generous size.
Makes the perfect gift for new mums as it can also be used as a backdrop for taking photos of your little one to mark their monthly milestones.
Bunny Snuggle Personalised Baby Blanket (JoJo Maman Bebe)
Soft and cuddly blanket with a friendly JoJo Bunny face.
The neutral tones make it a gorgeous gift for baby boys and girls.
There is also an option personalise it with the name of the baby.
Heirloom Grey Baby Blanket (The White Company)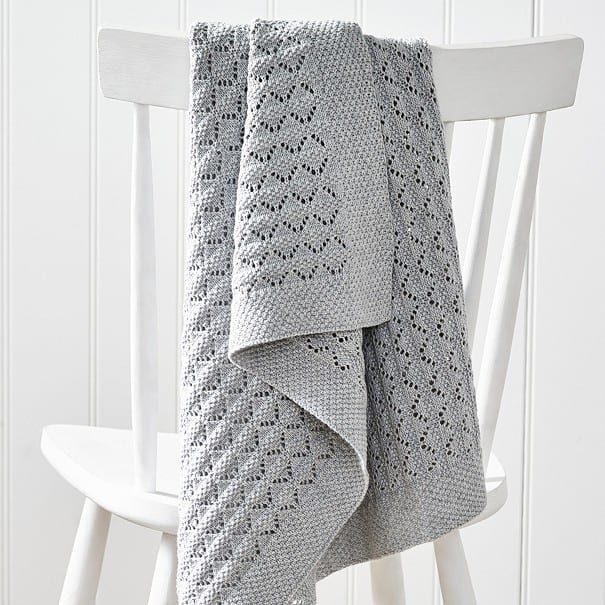 A beautiful blanket crafted from a lightweight woven cotton.
Clever 'cell' construction which traps air to keep your baby warm in Winter and cool in Summer.
In a contemporary grey knit, this neutral blanket is perfect for boys and girls.
Available in cot and pram sizes.
Savanna Elephant Reverse Knit Pram Blanket (John Lewis)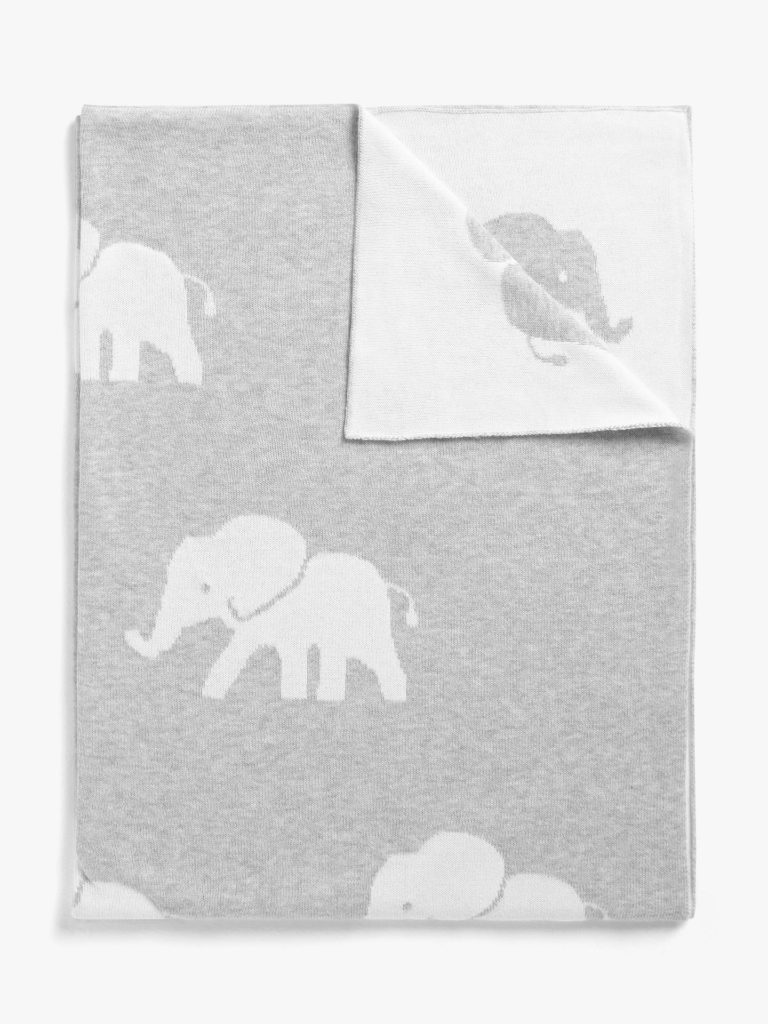 Cute elephant patterned pram blanket made sustainably of 100% cotton.
The neutral colours make it ideal for baby girls and boys.
Today's Top Deals & Bestsellers
Baby Products – Buyer Guides
Sleeping & Nursery
Feeding
Toiletries & Nappy Changing
Clothing
Travel
Playtime
Baby Extras