For this post, I have put together a collection of the best baby carriers currently available. For all my recommended baby product guides, with top picks, see my list of newborn essentials.
Our Top Pick
My top pick is the BabyBjörn Baby Carrier Mini as it is made of jersey fabric, so it's soft and flexible and perfect for carrying newborn babies up to 11kg. It has excellent customer ratings and reviews.
Show Today's Top Deals
These are today's top deals and bestsellers for best baby carriers.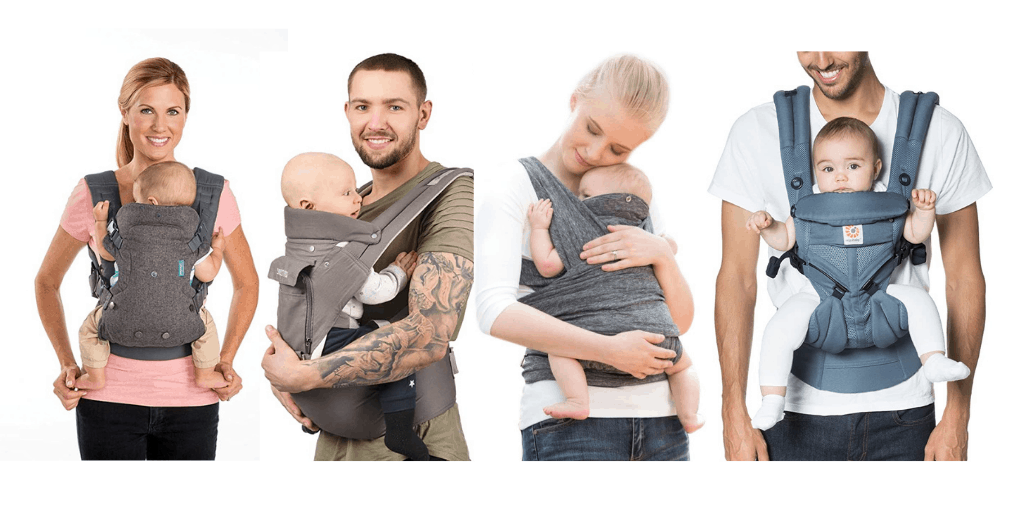 ---
Baby carriers are the perfect solution for new parents to get some hands-free time. They are safe and secure and perfect for when you want to get on with your day.
A baby carrier is essentially a harness seat which is strapped to your front or back and allows you to carry your baby and keep them close to you.
Baby carriers are usually suitable from birth to around 3 or 4 years of age. They are ideal for going out for walks when you don't want to take a buggy.
We've put together our top 8 picks of the best baby carriers on the market, which all have excellent customer reviews.
Mums-to-be or new parents will also find our guide to the Top 100 Baby Products super useful.
So here is my list of the the best baby carriers.
Best Baby Carriers With Multiple Seating Positions
Ergobaby Baby Carrier for Newborn to Toddler
Infantino Flip Advanced 4-in-1 Carrier
Discount - Save £4.00
Sweety Fox – Multi-Position Baby Carrier with Hip Seat
Best Baby Carriers For Newborns
BabyBjörn Baby Carrier Mini
Discount - Save £9.50
Chicco Easyfit Baby Carrier
Baby K'tan Cotton Black Baby Carrier
Best Sling Style Baby Carriers
Chicco ComfyFit Baby Carrier One size
Discount - Save £24.41
Boba X Baby Carrier
Today's Top Deals & Bestsellers
What is a baby carrier?
Baby carriers are usually made of sturdy fabric and have padded shoulder straps which can be fastened to you with buckles or straps.
They usually have multiple seating positions and are easy to put on and take off.
A baby carrier can be used to keep your baby close to you while you are out or at home. It frees up your hands so you can get on with what you need to.
Is it safe to use a baby carrier?
Yes, as long as you follow the manufacturers guidelines and use the correct baby carrier for the age of your child.
It is recommended for the first 4-6 months baby faces parents as they need the neck support.
After that, when babies can hold their own head up they may prefer facing forwards so they can see what is going on around them.
You should always be able to see your baby's face by simply glancing down. Once they reach toddler age it is acceptable for them to be carried on your back if this is a more comfortable option for you.
Avoid bag-style slings for safety reasons.
I hope this list of the best baby carriers was helpful.
If you think I left any out that should be included or have a suggestion for a future article, let me know in the comments below.
Nicola
Baby Products – Buyer Guides
Sleeping & Nursery
Feeding
Toiletries & Nappy Changing
Clothing
Travel
Playtime
Baby Extras