For this page, I have put together a collection of the best baby travel cots currently available. For more top picks and buying guides, see my baby essentials checklist.
Travelling with a baby? Make certain you pick the right one with our comprehensive round-up of the best travel cots.
Hello, I'm Nikki, a deal hunter at FamilyBreakFinder.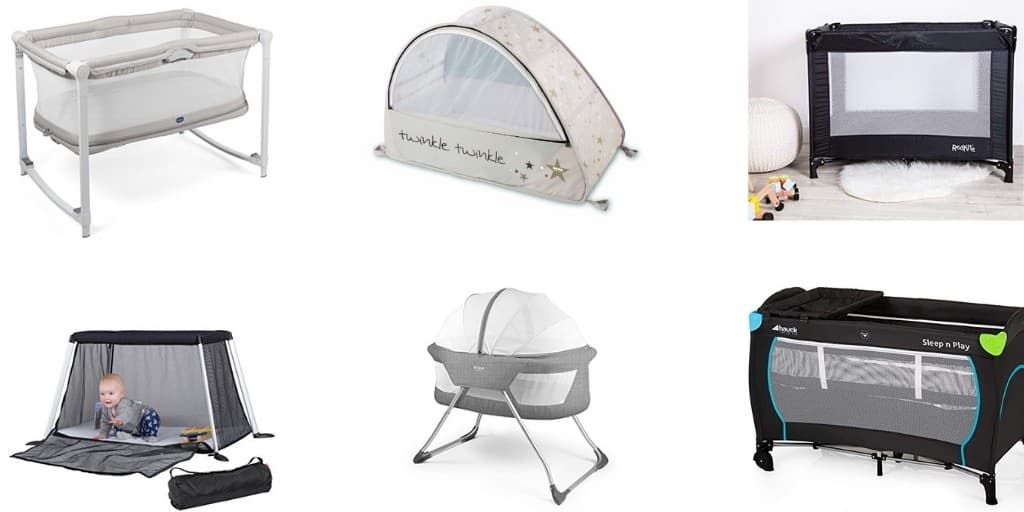 I'm also a mum of two and as a family we've travelled lots both in the UK and abroad.
An essential piece of kit, when travelling with little ones, is of course a Travel Cot.
Unfortunately, they can be the bane of parents' lives in terms of setting them up (speaking from personal experience!).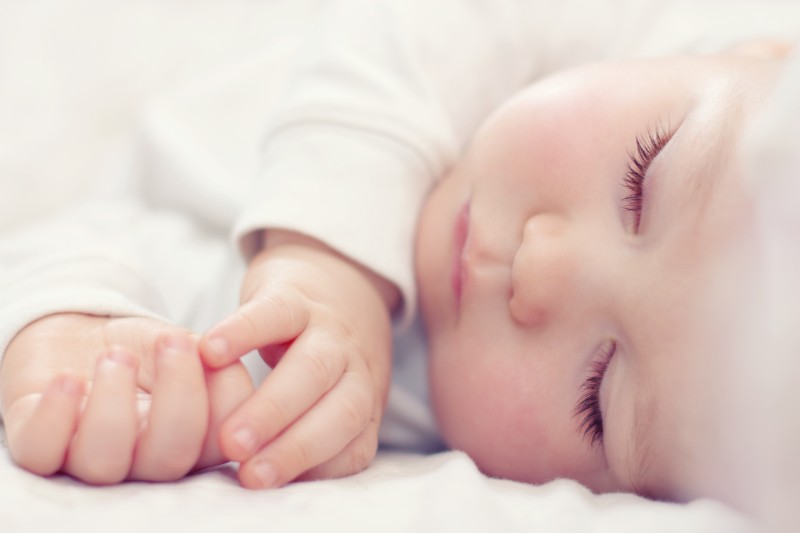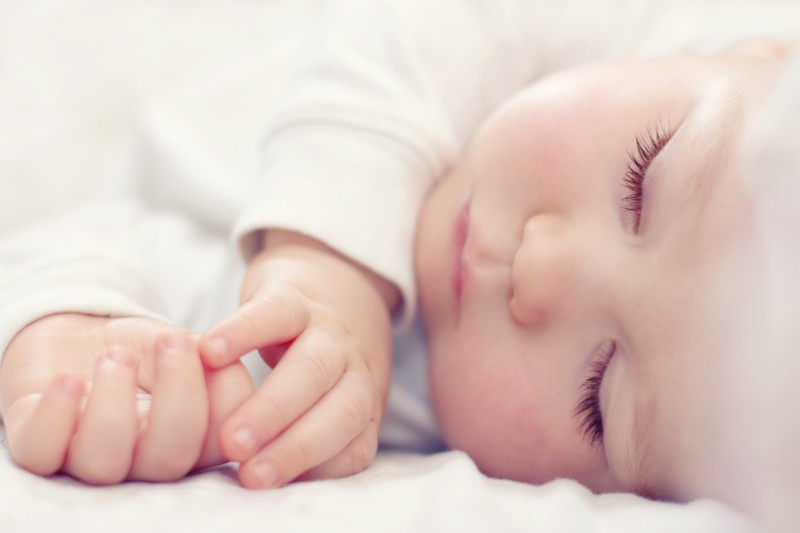 But if you choose the right one for your family's needs, it should be a walk in the park…
A travel cot might not be top of your list of things to buy when you have a newborn.
However, you'll soon realise how handy this piece of baby gear can be!
From sleepovers at the grandparent's, weekends away, or simply a late dinner over a friends house.
Having a travel cot means your smallest family member can snooze in comfort while you relax (or try to…)
What's more… they also double up as a handy play pen whether home or away!
We all know getting a good nights' sleep is top of every parents wish list!
Even more so when you're enjoying a break away from the stresses of work and everyday life, so providing the right sleep space for your little one should be a priority – I know it is for me!
Before purchasing your travel cot, make sure you've checked the following >
What To Consider Before Buying
Age suitability
This varies from make and model and it's important to follow the manufacturers guidelines.
Weight
If you're camping or going to be carrying your travel cot far (or on a plane?) you'll want to choose one of the lighter options.
However, if you're embarking on a road trip, or using it for sleepovers at the grandparents, then the added features and benefits or the heavier options will be worth considering.
Size
Once folded down, how travel-friendly is it? Will it fit in the car boot and leave you enough space for your other luggage?
Again, your choice here will be based on how you plan on using your travel cot the most.
Mattress
Do you need to buy one or is it included? if so, how thick is it?
If it's just going to be used for one-off sleepovers or the odd night away then you may not be too concerned.
However, if your little one if going to be using it often, or sleeping on it for longer periods at a time (think, a nice 2 week holiday away in the sun) then you'll want to certainly opt for the thicker options.
Stability
Once up, does it feel sturdy enough to withstand your little one's tossing and turning during the night, or even Houdini escape attempts!
Ease of assembly
Do you tend to arrive at your destination past bedtime?
If so, you're not going to want a travel cot that requires a degree in engineering to put together when you're in a rush and tired.
However if you're pitching up for a long holiday somewhere, you may not mind taking a little more time in setting up as your little one will have a couple of weeks to enjoy their new sleep space!
Cost
If you're lucky enough to travel often with your kids, then you may not mind spending a bit more to get the quality and features you're looking for.
Plus, if you plan on using it through the years on more than one child, it'll certainly be worth the investment as you'll get your money's worth.
However, if you don't venture out much, don't go spending the earth on a cot that will only see the light of day once a year!
I'm going to give you the low down on the TOP 12 travel cots on the market, scoring them on price and covering their suitability, weight, ease of assembly, features and any snags!
Chicco Zip & Go Travel Crib
Suitable for age: from birth (as a crib), 6-24 months as a cot
Weight of product: 7.3kg
The Chicco Zip & Go Travel Crib is a great all-rounder both in terms of adaptability and value for money.
Its innovative design allows for both a crib for a newborn and a cot for an older child.
Its nifty feature is its expandable bottom section… simply keep fastened for a newborn, keeping them in a higher position (and away from a potentially cold floor), then simply unzip and the base becomes deeper, ideal once they're older!
This travel cot really does grow with your child, making it ideal for travelling with a newborn (brave!) but also has longevity for when they're older.
It features breathable mesh sides and includes a travel bag and foldable padded mattress – so everything's included for the price.
It also has a handy rocking mode, perfect for newborns who rely on motion to send them off to sleep.
Easy to store and just 10 seconds to set up with a one click folding system – it opens and closes with a single click, no need to remove the mattress!
It gets top marks in our opinion!
Spacecot Travel Cot
Suitable for age: 0-3 years
Weight of product: 6kg
When you discover this travel cot is designed by rocket-scientist dads, then you know you're on to a winner!
Luckily, you won't need to be a rocket-scientist to assemble it as it folds and unfolds in 3 seconds! Where has this been all my life!?
It comes with a travel case and integrated mattress – It also includes a detachable upper level crib for younger babies, which allows you to lift and put down baby without breaking your back, and keeps them at a suitable height off the floor.
Another bonus of the Spacecot Travel Cot is its removable, washable, eco friendly fabric covers.
It's a hassle-free option which is ideal for in the home, on holiday or whilst visiting relatives.
A big thumbs up from us!
No products found.
BabyBjorn Travel Cot Light
Suitable for age: 0-3 years
Weight of product: 5kg
BabyBjorn products are rarely a let-down and this is no exception!
It's had rave reviews on numerous sites and we can see why.
It's a piece of cake to put together, simply opening it out until it clicks, pulling the legs out and popping in the mattress – done!
Unlike most of the cheaper options, it doesn't use those fiddly button catches which, if you've ever attemped, will get you in a hot fluster in a matter of seconds!
It fits neatly into a compact bag so convenient for both travel in the car or on a plane, and has a thicker than average mattress so should be nice and snug for your little'un.
The only downside I can see is the higher price point, obviously the comprise you have to make for a big name who's tried and tested in its field.
No products found.
Joie Excursion Change and Bounce
Suitable for age: 0-3 years
Weight of product: 16.5kg
The Joie Excursion Change and Bounce is so much more than just a travel cot…!
It's bursting at the seams with features and extras – including the following >
Portable changing unit that can be placed on top of the cot
Bouncy seat with music
Light attachments
Vibrate mode
Night light
Toy bar with plush toys (if being used as a play pen)
With all this included, you're certainly getting your money's worth!
However it's the heaviest of the bunch at nearly 3 times the weight of the others… not surprising though with all that's included.
In my opinion, it's basically a flat-packed nursery – ideal for keeping over the grandparents, but not necessary for taking abroad with you, unless weight isn't an issue?
Your little one will certainly be snoozing and playing in comfort with this impressive nursery-on-the-go!
Cuggl Deluxe Travel Cot and Changer Unit
Suitable for age: 0-24 months
Weight of product: 11.8kg
The Cuggle Deluxe is a great all-rounder with the added bonus of a detachable bassinet for younger babies and a removable cot top changer – a godsend for parents (and their backs!)
It's great value for money being at the lower end of the travel cot's we've reviewed.
It's set on wheels so you can easily move it around and when you're finished, it's easy to pop away back in its bag with handy carry handles.
One downside to note is the thin mattress which is included (pretty standard with a lot of the cheaper options).
We'd recommend buying a thicker one and swapping over.
No products found.
Nuna Sena Aire
Suitable for age: 0-3 years
Weight of product: 10kg
As a parent, you always have your hands full… never more so than when travelling with kids!
That's why the remarkably easy Nuna Sena Aire is a game-changer for me…can be set up not only in seconds… but with one hand!
However, the clue's in the name… The Nuna's main selling feature is it's maximum breathability and air-low, allowing for deeper sleeps for your little one.
It includes everything you'll need on the go plus a mattress, insect net and even cotton sheets.
Best of all, it's all machine washable, and goes neatly into a travel bag!
Koo Di Sun & Sleep Pop-Up Travel Cot
Suitable for age: 6-18 months
Weight of product: 2.2kg
The lightest of the bunch by far, the tent-like Koo Di Sun & Sleep Pop-Up travel cot is intended for younger babes aged 6-18 months.
It is ideal for travel abroad as it neatly packs away into its own carry bag – your little one could even use it on the beach for a shady seaside siesta!
It 'pops-up' without any effort and even as an integrated mosquito net and sunshade so perfect for inside snoozes and outside in the sunshine.
Not only that, but it also features black out/sun blinds which block out 93% of all harmful UVA and UVB rays and a decent padded mattress.
Plus, even though it's only suitable to 18 months, you could always use it as a fun play tent for years to come!
Red Kite Sleeptight Travel Cot
Suitable for age: 0-3 years
Weight of product: 8.7kg
The award-winning Sleeptight is the cheapest travel cot we've listed and it offers superb value, ease of use and is super spacious.
The set up is a little more fiddly than pricier options, you have to pull up the shorter side-bars and ensure they click into place, before pushing down the bottom section – do it in the wrong order… and it won't work.
This is the traditional set up method most commonly used on cheaper models and the mechanism that parents dread (me included).
However, there is a knack to it… and get the knack right and it really is quite simple and straightforward.
It must be, as there isn't any instructions included (although there are a few instructions written on the inside of the cot).
Once set up, the Sleeptight is very sturdy and not too heavy either.
The only downside is the thin, flimsy mattress included, we definitely recommend you purchase a an alternative.
That aside, the Sleeptight is the cheapest travel cot on the market, and is excellent value for money.
Phil & Teds Traveller
Suitable for age: 0-3 years
Weight of product: 2.8kg
Traveller is the only travel cot that's lighter than the baby! You can even pack it in your suitcase and check it on to a plane!
A great idea if you're staying at a not very child-friendly hotel. It is also versatile enough to be used on the beach, simply purchase the extra zip-top accessory (£19) for shade from the sun.
The included mattress is self-inflating and looks comfy and firm, you can even unzip one whole side for ease of use.
One possibly downside is its size… it's possibly a child of approximately 2 years old could look and feel cramped in it and it's not the fastest or easiest to erect of those we've reviewed.
It comes with various poles and parts to insert into the fabric and takes about 5 minutes the first time, although with frequent use this would obviously speed up.
I think a lot of mums would agree they'd rather spend a few extra minutes putting it up than carrying a bigger/heavier one around!
Hauck Sleep n Play
Suitable for age: 0-3 years
Weight of product: 7.6kg
The Hauck Sleep n Play comes with its own carry case and is super easy to fold and store.
It's compact enough to take along on trips or use for overnight stays and comes with a mattress, bassinet and changing top included.
Features also include wheels and a fully opening side for ease of access for parents and an exploring toddler at play time!
This cot is ideal from birth thanks to the new-born bassinet (suitable to 9 kg) so your baby can sleep on a higher level with easy access; later, the bassinet section can be removed and the cot can be used up to 15 kg.
It's very easy to assemble with instructions and online videos, and really is a great all-rounder in terms of value for money and longevity.
Inovi Cocoon Travel Crib
Suitable for age: 0-6 months
Weight of product: 4.12kg
This is really a great portable alternative to a moses basket if you're going to be travelling a lot with a newborn.
It has a compact design so won't take up much room either at home or away and is raised on legs so you won't hurt your back picking little one up and from naps.
The Inovi Coccoon folds so compact that it complies with international aviation standards sizes to take on a plane as hand luggage and stow in overhead lockers!
It also features mesh panels to encourage air circulation and a dome design to protect from sun and insects.
Included also is a luxuriously soft and cosy mattress (with removable covers) providing your baby with maximum support and comfort.
For those with pets, the dome cover keeps out any unwanted curious cats so is a good choice if you're a family with animals to keep your little one snoozing in safety.
Not only does it look stylish but it's pretty reasonably priced too – the only downside would be its longevity with it's cap of use at 6 months.
However, moses baskets can get pretty pricey and this is a fab alternative which not only gives you flexibility to take your babies familiar bed away with you (or over to the grandparents) but also move it around your home and garden with ease.
LittleLife Lightweight Arc 2 Travel Cot
Suitable for age: 0-6 months
Weight of product: 2.5kg
Living up to its name, the LittleLife Lightweight travel cot packs away into a rucksack and is the ideal option for camping trips or popping on your back and taking on public transport perhaps!
Putting it together may take a little longer than some of the other designs listed above, but if you're pitching up somewhere for a week or so, this shouldn't be a problem.
Fitting together just like a tent, this travel cot has poles to click and connect together, thread through loops and pop the mattress in, and its ready to use!
It has two sides which unzip and a roof so it's ideal for outside use, it even has ground pegs to keep it steady.
The mattress is surprisingly thick and comfy so you can rest assured your little one can snooze in peace and comfort.
No products found.
If you're still stuck…. we've narrowed it down to our top 3 from the extension list above, one of the following should certainly fulfill your needs
Conclusion & Best Buys
Bargain Busting – Red Kite Sleeptight
If you're looking for a great-value all rounder, then I suggest the award-winning Red Kite Sleeptight travel cot coming in at a mere £25.
It can be used from birth to 3 years old, is of mid-weight and easy to assemble once you've done it a few times.
Just bear in mind, you'll probably want to purchase a thicker mattress.
Plane sailing – Inovi Coccoon Travel Crib
If you're planning to hop on a plane and get away for some sunshine with a newborn, then you'll want to opt for the Inovi Coccoon Travel Crib.
It's so compact that it complies with international aviation standards sizes to take on a plane as hand luggage and stow in overhead lockers – what could be easier!
All the Bells and Whistles – Joie Excursion Change and Bounce
With use from birth to 3 years, this flat-packed nursery is so much more than just a travel cot!
There's a whole host of exciting features to keep your little one entertained or snoozing so you'd certainly be getting your money's worth.
In conclusion… there are so many makes and models on the market, it can all be a bit confusing for first time parents.
We really hope our low-down of the top 12 travel cots has helped narrow down your choices and make the decision a bit easier for.
Baby Products – Buyer Guides
Sleeping & Nursery
Feeding
Toiletries & Nappy Changing
Clothing
Travel
Playtime
Baby Extras